Witchcraft: Students fear for their future over 'bad rumour'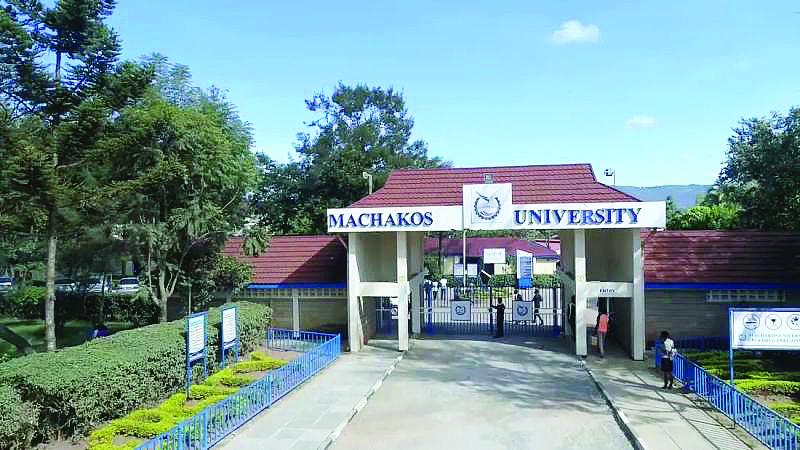 Days after rumours hit social media circles that Machakos University was offering a degree course in 'witchcraft', students from the institution are now crying foul over the dire consequences expected to arise from the bad rumour.
According to this worried lot, the rumour could cost them serious opportunities later in life, especially job opportunities.
They say the fact that the rumour has been dismissed as fake is not enough to cushion them from serious career mishaps in future.
"We have become the joke of the town. Students from other universities who we interact with are saying all kinds of funny things to us despite knowing that it's false," Peter Kamande, a student at the university said.
Adding: "We are even lucky we have been studying online and we didn't have to interact with the society while in session."
For one comrade, who graduated on April 23, she says she is afraid of seeking employment because of the current image her alma mater is painted.
"I was really happy that I graduated and I had done an Education course that I was really passionate about.
"However, the story on the witchcraft course has demotivated me to seek a job for fear of ridicule," Susan Kibwana told Campus Vibe.
Vincent Were, students' president at Machakos University, said that the move was malicious and deceitful and it was meant to injure the varsity's reputation that is located in Machakos, a county in ukambani.
"This will affect us when we are out there seeking jobs. Imagine approaching an employer who heard and followed up the story, we will be seen as graduates who were baked in a 'juju' campus," Were, a Bachelor's Degree in Environmental Science finalist said.
Despite the efforts of Adam Shisia, the Communication Affairs Director at the institution, to clarify that the institution was not offering the said course, the students feel that too much harm has already been done to them.
"The trending information concerning the Degree in witchcraft is false and malicious and should be disregarded," Shisia noted while addressing stakeholders and the public.
"This information is therefore ill motive and the public and all our stakeholders are requested to ignore and treat it as a fake rumour," he added.