I train 'vinyozi' on the best cuts & how to make the most money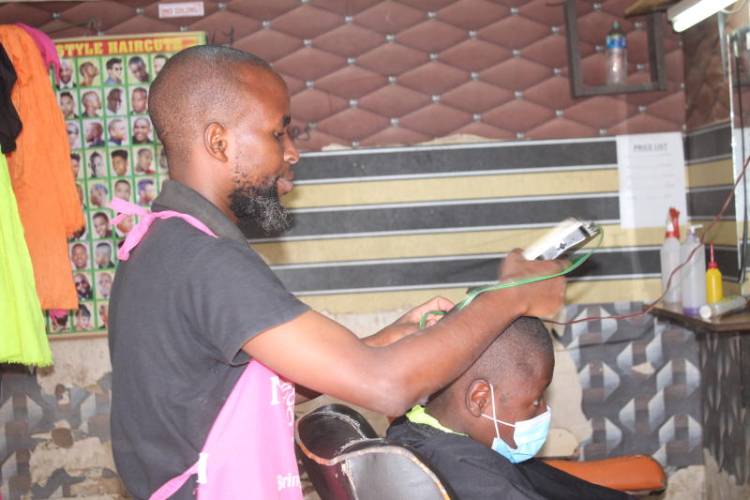 Most average barbershops in Kenya are operated by people who have no or little idea what business management is all about. But in Mowlem, Nairobi, Francis Njuguna Wamboi alias Mandevu is trying to change that by "professionalising" the trade.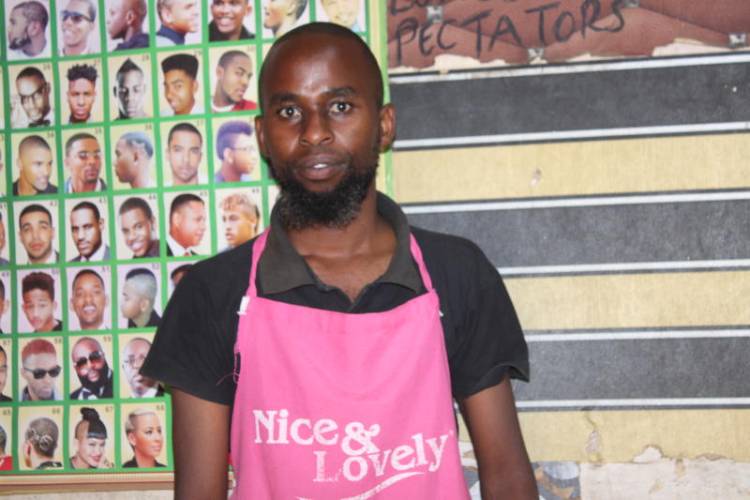 From his one-room barbershop in Baraka estate in Nairobi, he has set up a training centre for individuals interested in gaining vital skills in barbershop management. The training, which goes for three months, is complete with a self-made curriculum, which entails basic skills in kinyozi management, practical works (shaving styles), customer relations and hygiene. Those who pass are issued with a certificate of completion.
Himself a talented and successful barber, Njuguna was motivated to start the training after seeing fellow barbers close down their businesses due to poor management, poor customer relations and sub-standard work, which led to client dissatisfaction.
Lack of a formal training centre for those interested in kinyozi work also fuelled interest in Njuguna to start one.
"Right now, there is no standard way regarding how barbers do their work. Instead, each is doing his own thing. Most are also focused on money and they don't care about factors such as customer relations and business management," says Njuguna
He adds that it is no wonder such barbers lack enough business while others end up closing down their ventures.
Njuguna says that just like in any other profession, the quality of services in a kinyozi depends on the training the barber gets.
"Would you go back to a barber who mistakenly cuts and injures you while shaving you for two consecutive times?" he asks. "Sadly, this is the case out there where some people learn the trade by watching what others do."
His training programme is meant to ensure that every barber who passes through his hand is qualified and professional in all aspects, including shaving in different styles as per the client's desire.
"I teach them different shaving styles. By the time of completion, the trainee is a professional and can do the work to perfection," he says.
Njuguna's kinyozi training programme also puts equal emphasis on basic skills on barbershop management. They include basic hygiene (including Covid-19 compliance), cleanness, neatness, client treatment and customer service, hair care and treatment, business etiquette, and employee courtesy.
"Many barbers today are unable to run their businesses because they lack etiquette when dealing with customers.
For instance, many do not know why taking tips may be wrong for the business and why good communication and customer relations is crucial for business sustenance," says Njuguna.
Since he started the training earlier this year, Njuguna has received numerous trainees, some of whom have "graduated" and either started their own barbershops or found employment in different parts of Nairobi.
He recommends some of his trainees to local barbershop owners, most of whom have given positive feedback on the workers who have been trained by him.
"I always feel fulfilled when my efforts yield positive results. This has been my source of motivation," says Njuguna, adding that both trainees and employers have commended him for starting the programme.
He charges Sh6,000 for the three-month programme, after which the trainee is awarded a certification of completion.
"As much as a kinyozi needs talent and passion, I understand anybody can be trained in any skill and be able to learn it effectively since we were all born without knowing anything," he says.
Njuguna aspires to expand his kinyozi training to become a fully-fledged academy when he gets finances.
He says this will help him achieve his dream of standardising the profession and producing professional barbers.