Retiring older, more competent workers won't help the workforce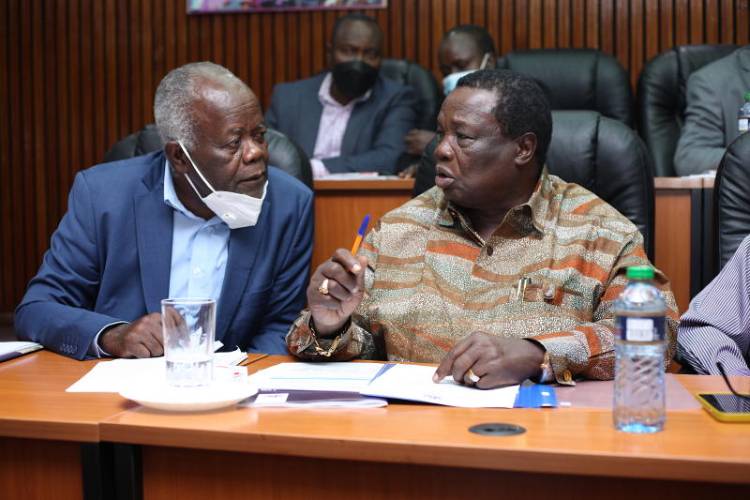 In Kenya, a high level of unemployment, especially among the youth, has led to suggestions that the retirement age should be lowered so that older employees can be sent packing to create opportunities for them. On paper, this sounds like a good way to go around our youth unemployment crisis except that on serious scrutiny, it does not pass muster. In fact, it would do more harm than good to the country's economy.
There's a lot of talk about gender bias, ethnic bias and cultural bias at work and each is important for many reasons. But, perhaps, one of the biggest and most problematic types of bias we face is the bias of age: we often evaluate people based on their age and this is now becoming a major challenge in the workplace.
When asked whether age is a competitive advantage or a competitive disadvantage in their organisations, over two-thirds of organisations consider older age a competitive disadvantage. This is consistent with available data that shows two-thirds of individuals aged 45 to 74 have experienced age-related discrimination at their places of work.
In other words, if you are older, you are likely to be considered less capable, less able to adapt, or less willing to roll up your sleeves and do something new than your younger peers. Much has been written about this recently because the workforce is ageing at a rapid rate. Why is this happening?
We face two clear demographic trends. First, and this is, of course, something we should celebrate, we are living longer. The average longevity of human life goes up three months each year. For instance, life expectancy in Kenya increased from 66.18 years in 2018 to 66.95 years in 2021. At independence, in 1963, life expectancy was 48.44 years. By 1973, it was 53.96 years. In 2010, it was 63 years while it was 64.2 years in 2015. By 2050, it will be 72.5 years.
Second, young people are having fewer children, and fertility rates are declining throughout the world. The crude birth rate in Kenya has declined from 39.94 in 2009 to 28.3 in 2019. This is projected to decline even further as the rates of urbanisation and cost of living increase. This means the only way Kenya's economy can grow is through improvements in productivity (which is not happening). What is the solution?
Why not allow older people to work longer and give them meaningful jobs. The myth propagated by the retirement industry is that people over the age of 55 should retire. Despite the billions of shillings spent convincing us that our "golden years" should involve travel, golf, and sitting around the pool, research actually shows that people who stop working and retire often suffer from depression, heart attacks, and a general malaise of not having as much purpose in their lives.
Many people, particularly those who have enjoyed long and meaningful careers, like to work. In the wise words of Stephen Hawking: "Work gives you meaning and purpose, and life is empty without it." It represents an opportunity to give value to others and the community; it gives you a network of friends and associates to be with, and it gives you something to do with your intellectual and physical energy. Why would we want to retire if we love our work?
Countless individuals in their 60s and 70s are actively engaged with their careers, and certain to avoid retirement.
Industrialist Manu Chandaria is 92 years old, business mogul Chris Kirubi was in his 80s when he died. Dr James Mwangi of Equity Bank is 60 years old. Raila Odinga is 76 years old, Kalonzo Musyoka is 68 years old, Dr Mukhisa Kituyi is 65 years old, Martha Karua is 64 years old and Chief Justice Martha Koome as well as presidential hopeful Musalia Mudavadi are 61 years old.
This suggests that age does correspond with workplace wisdom, and research proves it. Contrary to popular belief, older, more tenured people are more successful entrepreneurs. Those over the age of 40 are three times more likely to create successful companies as a result of their patient, collaborative natures, and their lack of a "need to prove me" attitude that tends to accompany youth.
Our career systems, pay systems, and recruitment and assessment systems are designed against hiring older people. Many companies believe that older people are "overpaid" and can be "replaced with younger workers" who can do the job just as well.
People like Mark Zuckerberg and others publicly state that "younger people are smarter." We have an entire media and publishing industry that glorifies youth.
The scientific evidence on this issue shows differently: For most people, raw mental horsepower declines after the age of 30, but knowledge and expertise — the main predictors of job performance — keep increasing even beyond the age of 80. There is also ample evidence to assume that traits like drive and curiosity are catalysts for new skill acquisition, even during late adulthood.
When it comes to learning new things, there is just no age limit, and the more intellectually engaged people remain when they are older, the more they will contribute to the labour market.
Besides the value and competence older employees can bring to the workforce, there is the issue of cognitive diversity.
Few things of value have ever been accomplished by individuals working alone. The vast majority of our advancements — whether in science, business, arts, or sports — are the result of coordinated human activity, or people working together as a cohesive unit.
The best way to maximise team output is to increase cognitive diversity, which is significantly more likely to occur if you can get people of different ages (and experiences) working together.
To truly overcome age discrimination, and the damage it could bring to our economy, the public and private sectors need to take action. As the global economy ages, ageism bias will become a more important issue than ever. Denying older people jobs will not significantly alter the youth unemployment conundrum.
- Edwin Wanjawa teaches at Pwani University.