Dr Mercy Mwangangi's mother and brother both battled COVID in 2020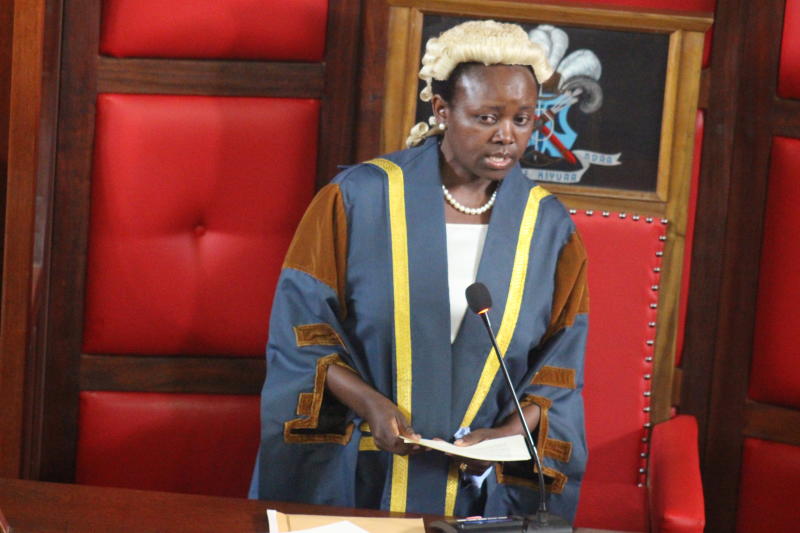 As Health CAS Dr Mercy Mwangangi was on the frontline updating Kenyans on the rising numbers of Covid-19 cases last year, her mother was battling the disease alongside her brother.
Dr Mercy's mother, Florence Mwangangi, a lawyer, is also the speaker for Machakos County Assembly. The mother of two, contracted Covid-19 in October 2020 at the height of the second wave of the pandemic.
"I always had a sanitizer with me, wore my mask diligently and observed all the public health protocols," says Florence.
But despite all the precautions, she still got infected, which came as a shocker. To make matters worse, she also infected her 24-year-old son.
"My son would pop in at home to help me run a few errands. I suspect he got it from me. It took him down for a few days, but luckily, his immune was strong and he recovered quickly," she told The Nairobian, adding that she can't quite pinpoint where she contacted the virus from.
Florence reveals that she fell ill on October 23. It started with a flu, chest pains and a sore throat. She immediately knew something was wrong, since her driver had tested positive for Covid a few weeks earlier.
"It started with chest congestion, blocked ears, itching and burning throat, bloated stomach and poor appetite. I checked into hospital and I was put on painkillers, Vitamin C and Zinc tablets to boost my immunity," she noted.
The doctors also advised her to self isolate after her results turned out positive.
"I was scared. Every day, I ensured I took ginger, garlic and honey concoction just to relieve my throat. Before falling sick, I couldn't stand raw garlic, but I had to get used to it. I also used to steam a lot to ensure my chest didn't block. During that time, you are desperate for anything to relieve the nasal discomfort," she said.
The infection, according to Florence, lasted for more than 14 days, which she describes as 'mentally exhausting'.
"I was expecting the virus to clear by the 14th day, but it lasted longer. I tested again but I was still positive. I did three more tests and luckily, the third time, I tested negative. It was such a relief."
Unfortunately, months later, she had still not regained her sense of taste, which was difficult to deal with.
"Everything I tasted was flat and boring. I never enjoyed my meals and despite adding salt to the food, it was still tasteless," she said.
Despite having a strong support system, Florence admits that the loneliness and uncertainty that comes with contracting Covid-19 can take a toil on one's mental health.
"Being in isolation is difficult. You are not in touch with the world. You are always in deep thoughts. You are not sure if you will recover. I remember one night, my oxygen levels started dropping and I was terrified. It was around 2am. I woke up and started calling people. I was not breathing and thank God, my doctors responded fast," she said, adding, "At some point, my temperature was 39.6 degrees. My head was almost splitting and the pain was too much."
She was forced to buy an oximeter to monitor her oxygen levels and glucometer to test her sugar levels and blood pressure.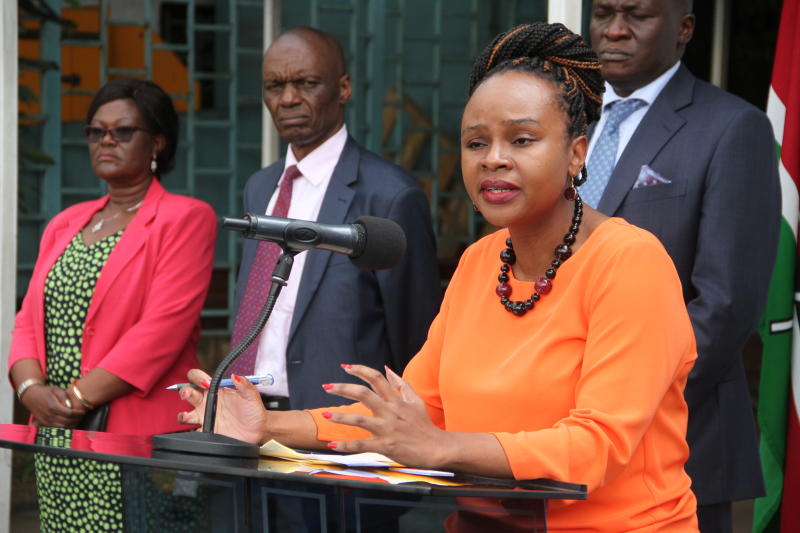 Prayers were her greatest consolation. Despite the stigma, Florence opted to go public to sensitise the public on Corona.
"People thought Covid-19 was a death sentence, which is not the case. My intention is to encourage people that we can overcome this disease. Further, instead of being hospitalised, you can treat the disease at the comfort of your home. We don't need to overcrowd the hospitals," she added.
She says despite recovering fully, she still experiences bouts of fatigue and has learnt to take enough rest.
" I remember after reporting back to work and chairing a meeting, I was so tired and my muscles were aching so badly. I couldn't use the stairs since my heart beat was so fast. Doctors advised me to take enough rest to help my body recover," she noted.
Speaker Florence says she is baffled how Kenyans walk around without wearing masks and attend public gatherings, where social distancing is not observed.
"Kenyans should be more careful. Corona is real. I see people in public gatherings and my heart breaks. I see people sharing microphones even without sanitizing them, unaware of the danger they are exposing themselves to. We need to be more careful," says the politician, who has been distributing free masks to children from needy families.
Hide your knickers
Hanging your underwear on a public clothesline makes them public property