Don't want kids? Good- motherhood is not for everyone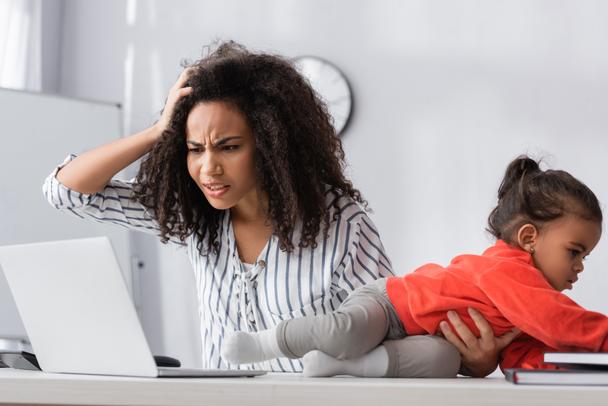 You've no doubt met those annoying self-made life coaches who think having (a) babies is every woman's cup of tea. These ones even decide how many kids you must have.
"You're getting old, Philegona! Tafuta hata kamoja tu bas kabla ufike dhate-two!" they say.
Hey girls, you must not have children! Society puts too much pressure on women to have kids, kids that no one would help you bring up. A woman will struggle to feed and educate her seven kids that society decreed would be enough for her, while the kids' father drinks his silly ass out and goes back home staggering and speaking English of alcohol.
Yaani, having kids seems to be the SI unit of being a woman – and any lady who doesn't have or want a kid will be seen as a lesser woman. They will be treated differently, and even a 19-year-old mother will be 'respected' more than a 43-year-old (childless) woman. Society!
What is even more offensive is the fact that these self-appointed life coaches have no idea what such a woman is going through to make her not want to have kids.
They're unaware of the situation kwa ground, but would still give you unsolicited lectures about what you're missing when you don't have or don't want kids. It could be fertility issues that have put them in psychological and financial limbo.
Could be someone doesn't feel financially stable enough to support and feed an extra mouth, and they don't want to bring a kid(s) into this already cruel world only for it to suffer for not having the best. Maybe, a woman has zero maternal instinct. Yes, not all of us have that 'awwww' feeling about children. She just doesn't feel the baby vibe. And that's okay in all aspects.
Motherhood is not for everyone, and the world has a lot to offer to women who choose to not have kids. Society needs to understand that one woman's meat is other woman's poison. She might have decided that she would rather sip a glass of her all-time favourite wine without snot on her dress and shrieking in the background. She wants space for herself, with all her money to herself, with nobody squeezing their little clueless selves into her budget!
She wants her home neat and tidy, with everything in place. Those impromptu romantic evening cocktails and weekend getaways out of town. Aah..who would want to be trapped by a kid and miss out on such a cool life? And the sleep? There's totally nothing to write home about those annoying colics in infants! Halafu recurrent flu, exclusive breastfeeding for a whole six months, weaning, unsuccessful potty training bla bla bla. Countless crying, sleepless nights and early mornings. This is not everyone's cup of coffee. Let people be, if they want quiet lives for themselves!
Maybe, they just want to travel or get up and go wherever, whenever without having to worry about a domestic manager, these ones who give working mums PhDs in character development. You plan a weekend away from home with the love of your life, or with your girls, and just when you're done packing, boom! Your domestic manager drops a 'Mama Jayden naenda matanga kesho nyanya yangu amekufa!' You drop a jaw and die a little inside.
So, how would you convince a woman who doesn't want a kid that all this shit is worth the hustle? We always exclude such humans from our daily conversations because all we want to talk about is CBC homework, our kids' birthdays, how amazing little Cirû has finally potty trained herself, and when we are getting the next baby. Spare these women when you are having those unending convos about your bundles of joy - it doesn't excite them a little!
Those days of apologising for your autonomy as a woman and why you don't want this or that, are so over. You don't want to have kids because you don't, you owe no one an explanation. Society should learn to let women make their own reproductive choices. It is fine to not want kids. It's still okay if a woman doesn't want to be a parent, and there's nothing wrong with her. She is just human like any other.
The world already has enough children!