These days, Kenyan women move on faster than the speed of lighting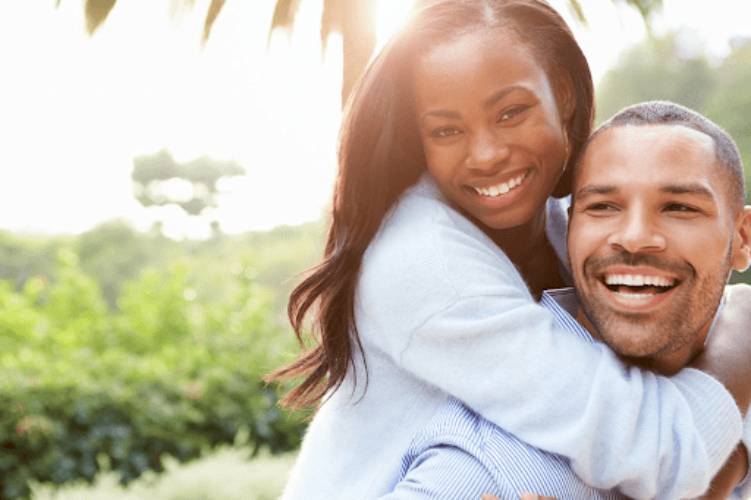 The debate on who, between a man and woman, should be the first to move on is still raging weeks after Governor Alfred Mutua and his babe, Lillian, parted "amicably" — only for the belle to confirm she had found love days later.
Much as there are no set rules on how to break up and how soon is too soon to step into another relationship, men have always been first and fast of the blocks, leaving their former halves hurt and seething with rage. "Where did the other woman emerge from hours after we broke up? Does it mean he was banging her all the time?"
Of course he was banging her — and probably six others — all that time!
The realisation that men always have a Plan B, C and D has made women woke, and now they're beating the other gender at their own games. They have been played, and have now become the real coaches. Lately, divorced or separated women have been seen to climb into a lover's bed as fast and smoothly like men. It is pretty easy emotionally because a woman first leaves a relationship mentally before she officially and physically separates herself from her lover or husband.
See, these are creatures who by nature are meticulous planners and fixers. In a few weeks, she will have known whether that relationship is headed to the dogs or the altar and she plans accordingly. Don't be cheated by her tantrums. Believe it or not, very few women are caught unawares by separations. They knew it, have known it all along but been playing around. When things aren't working, she tries to fix it, often to her detriment by ignoring close friends and family whenever they try to tell her to move out. But behind the scenes, she is planning her exit, strategically, secretly.
A woman never gives up easily. She tries. And tries some more. Some even watch War Room with the hope that their partner will see the light and change his ways. But when it finally dawns on her that he is not worth the headache and the relationship is beyond salvage, she starts to check out, slowly gathering the tiny pieces of who she once was. And then, like an old train, she pulls out of the station. Not that it is as easy as it sounds. Women love being in relationships and have to be pushed to the edge before they end one.
Often, it's the woman who initiates the break-up. I am not saying women are saints, but it is a fact that the bigger percentage of divorces and separations are initiated by the woman — when she just can't stomach his bullshit anymore. Could be the man has hurt and disappointed her so many times in so many ways that she's finally become an emotional wreck. She works on the separation in her mind for even a whole effing year and simply announces it after she is emotionally sure and ready to leave.
All this time, the relationship might still seem to exist by outside appearances, for the public and online in-laws. But as far as her emotional engagement is concerned, it was over long ago. In such scenarios when the couple finally goes through the official break-up, whether publicly or silently, it's a lot easier for the woman to move on. She has in effect been processing the grief, the pain and disappointment for months or even years, so it doesn't take long for her to be ready for someone new.
What men never understand is that women, just like men, begin dating someone else before they leave the one they are with. Absurd as it sounds, it happens. I once read a story of some Baba Rachael who was making updates all over Facebook groups begging admins to post and compel users to help him bring his estranged wife back home.
Apparently, the woman left him on a Thursday and on Saturday, two days later, she splashed photos of her and her new bae in a Ruració event at their home! Wueh! What's such a woman's audacity made of? Tough skin, no?
But here is the most interesting thing. When a woman is unhappy because her man is mistreating her, not sleeping with her or not eating her properly, she unwittingly sends out vibes. The men in her immediate circles — workmates, those in her church, gym and her bae's best friends sniff it. Even the odd fisi she bumps into in a supermarket. If she fancies any of those men and they make a move, kwisha!