Here's the unspoken truth: Toxic women destroy good men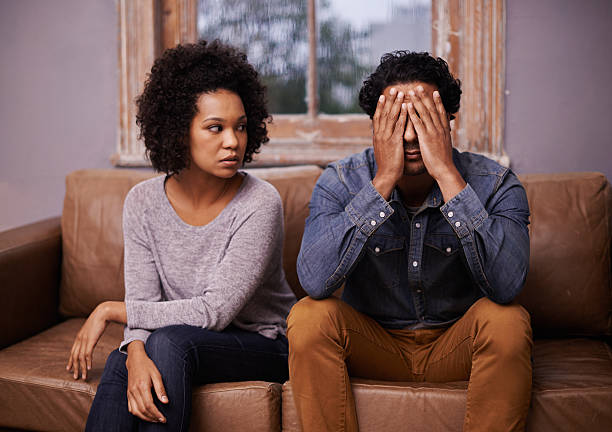 It has become accepted that when a relationship or marriage hits the rocks, the man is to blame. Something to do with their beards, that third restless leg and their mind boggling toxicity and selfishness.
Most times, this is true. But many times, it is the woman to blame, expect that we live in a world where daughters of Jezebel will never take responsibility for their mistakes - BS - that sends the men in their lives packing.
There, I have said it. There are women who wreck their relationships and marriages. And you know how it begins? Never saying sorry.
These women will always blame the man. If she is the abusive and nagging type, it is because Baba Jayden did this or that and led her to being that. His character must always be brought into the equation; what did he do? He must have provoked her! Why was she nagging? Has he been giving her enough attention?
Never saying sorry type
He left her? With his baby because she was too much? Well, he should have put up with her behaviour, her massive insecurities, endless nags and venomous jealousy. He should have understood that women are emotionally weak and they get worked up easily. Doesn't every man know that?
Tusidanganyane. We, women, have friends, sisters, colleagues and even mums who are hell on earth. We know they are more toxic than the biblical serpent and we secretly pity the men in their lives. When their relationships fall apart, we know the man ran because those women were driving them nuts.
Insulting the hubby in front of kids
There is one I heard of who would constantly insult the hubby in the presence of the kids and house help. She would demean with snide reference to the equipment or lack thereof in his pants. Having been taught that a man should always be the bigger person, he kept his cool for days, weeks, months, years. Then one day, he woke up, took a shower, walked out and never came back. It's good he left, because he was probably one insult away from murder.
But guess what she said? He was irresponsible, a dead beat who walked out on her and the kids into the arms of his whores. And society would believe her every word. Then curse the man and his lineage.
Or he could even remain a pretty good father after the separation. Pay school fees promptly, send upkeep money and all that is expected of a father. But she will do everything in her power to screw up his life. Send him nasty insults at midnight, stalk the new woman in his life, keep on changing schools or take the kids to schools she knows he can't afford, then go to court, demand more chums for upkeep, slander him on social media… Man! You know why? Because she is always right. The witch!
And because women have grown up with the notion and misconception that men don't value healthy relationships; that they're simply selfish jerks and necessary evils, every female who listens to her tales of woe will believe her.
It should always be this way. Just because there are many male jerks as there are lazy sperms, let us never forget that there are men who are emotionally, verbally or even physically abused daily in relationships and marriages by their women.
When the harassed fellow finally runs before she kills him with stress, she carries the venom onto the next man and while poisoning her friends' and relatives' relationships. In her world, a good man is a dead man.
But men are brave creatures. The moment Miss Toxic is dumped, another fool strolls in believing he has the balls to tame her. "He wasn't stroking her good enough (and I hear the toxic types are tigresses in bed)," he tells himself. The idiot!
All men are dogs?
A week later, he discovers he is dealing with the past mistakes and crimes committed by all the men who swam in her river. He can never please her because 'all men are dogs'.
Thing is, either gender is perfectly capable of being a pain in the ass; lying, cheating, being abusive and irresponsible. The absolute inability to own up when it is one's fault, own responsibility, be remorseful and be ready to forgive, is the ultimate cause for corrosive millennial unions that we witness left, right, centre, where the girl child grows up knowing a man never does it right and, if things are wrong, it must be his fault.
Girls, maybe we need to pause and look in the mirror. Toxic women destroy good men and thoroughly screw up their kids and that is just the way it is.