Give Wanja Kavengi a break: Some women don't have maternal instincts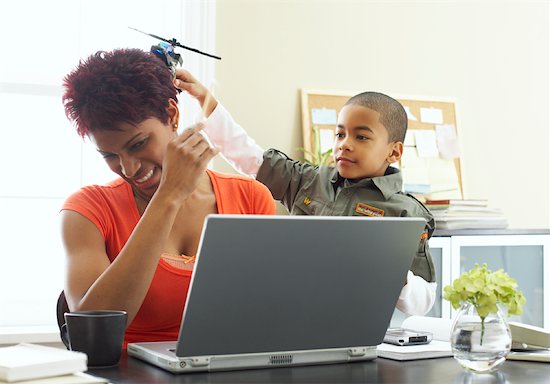 Wanja Kavengi's last revelation about her relationship or lack thereof with her son opened up a whole new can of worms on social media. It brought to the fore arguments about various issues such as women's reproductive rights and the myth that is 'maternal instinct'.
For those in the dark, blogger Wanja Kavengi opened up about her struggle with establishing a bond with her son and, in her own words, said that even now, eight years after his birth, she doesn't love or care for him.

From my observation, most women were empathetic while a vast majority of the menfolk were scandalised by this revelation. Imagine that; this gender that is notorious for wantonly abandoning their kids can't possibly fathom how a mother can feel so indifferent towards her son.
It is laughable! I bet my left foot that a lot of the menfolk who were so disgusted by Kavengi's confession that they were leaving vile comments about her on her social media platforms have children out there that they bailed out on. So, in a nutshell, they believe that it is acceptable for men to not give two hoots about the welfare of their children but for women it is abominable. Why is that?

Let me start by saying that I really feel for the kid. It is heart-rending to imagine an innocent child growing up with such an apathetic mother. I wanted to make this clear because I have noticed that anyone who doesn't unequivocally condemn Kavengi is automatically thought to be a callous douche that doesn't care about the real victim in this case; the child that Kavengi has probably traumatised for life.
So, yes. My heart goes out to Kavengi's little boy. However, I also empathise with Kavengi. I don't see her as a heartless, cruel monster. She made it very clear that she knew she never wanted the child even when she was pregnant with him, which brings us to the first issue: Women's reproductive rights. I am just going to say it as it is. This unfortunate turn of events would have been avoided if Kavengi had the choice to terminate the pregnancy from the get-go.

I do not know the circumstances surrounding the conception of the child, nor does it matter in this case. I am only bringing it up because some people were speculating that Kavengi's indifference towards her son might be because the pregnancy was a result of rape. It doesn't matter. Just not wanting to have a child is a valid enough reason to terminate the pregnancy in my books.

Sadly, we live in a society of Bible thumpers who advocate for the right to life for the unborn over everything else. Nobody should have to care for a child they don't want, and I am speaking for both men and women. I should point out that I find it grossly unfair that men are compelled to financially or otherwise provide for children they didn't want. I know this sounds contradictory to my earlier statements about deadbeat dads, so let me explain.

When a woman falls pregnant, I believe both the woman and the man should have a say in whether to keep the pregnancy or not. Well, in a perfect society where abortion is legal anyway. The breed of deadbeat dads I am talking about are the ones who abandon their children after falling out with the mother, not the ones who are tricked into being fathers to children they didn't want in the first place.

In my opinion, in a perfect society, if a woman falls pregnant and the man responsible for the pregnancy says he is not financially or emotionally ready to become a father but the woman goes ahead to keep the baby, that baby should be her sole responsibility.

Secondly, I would like to debunk the myth that is 'maternal instinct'. The idea that all women should instinctively want and know how to love and care for babies is a socially constructed, sexist lie designed to perpetuate gender roles. Saying 'women have maternal instincts' is akin to saying that women belong in the kitchen.
Not all women desire to be mothers, and not all women will enjoy the experience if they inadvertently find themselves in that situation. Kavengi's situation is not an isolated case. We have a lot of women raising children they didn't want but they are not brave enough to come out and admit it. As a result, they are out there 'half-assing' parenting which is not fair to the children. As a result, we get a generation of damaged children who grow up to be damaged parents and the cycle continues.