Men either don't understand or don't want to understand the line between right and wrong when it comes to treating women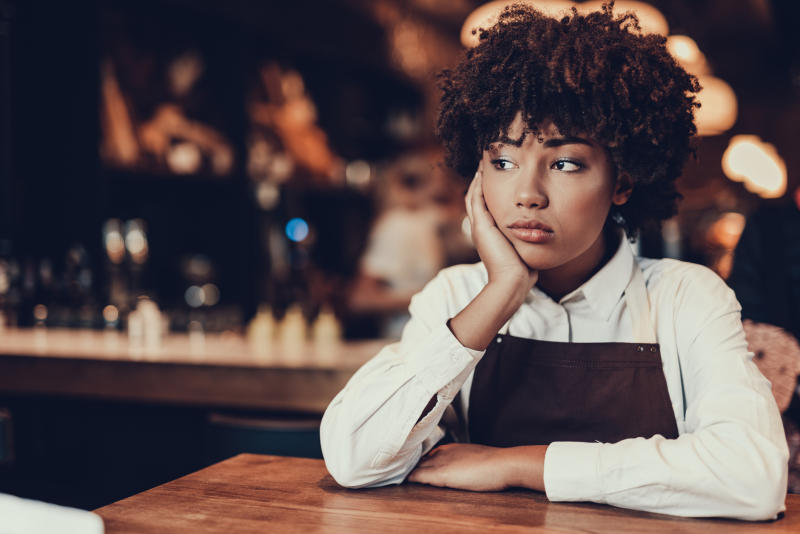 During a hospital visit sometime early this year, the male gynaecologist made a comment about my vagina during a check-up, something that I found both evasive and offensive. It wasn't a negative comment or anything like that, but I felt there are some lines a doctor shouldn't cross, especially when you are lying in the most vulnerable of positions, nude from the waist down, spreadeagled with feet secured in stirrups.
Even though I was already nude, I felt like this guy had undressed me for a second time. As I lay there, he was no longer a doctor, but a man with a full-blown erection who could do anything to me at any given time. When I left the room, I wanted to report the doctor to some higher authority, but a male friend I confided in told me that maybe I am reading too much into it. "He was only appreciating a good thing," he said.
Then it hit me that men don't really get what sexual harassment is all about. They either don't understand or don't want to understand the line between right and wrong when it comes to treating women. They don't get what it is like to live in a world where your guard is always up and you need to be wholly aware of your surroundings because anything can happen. I bet men don't think twice about getting into an elevator alone with a woman or taking an cab driven by a woman. But women do. We have to double-check everything. Our sensors are always on high alert because we are the mostly targeted species.
Men don't understand what it is like to live in fear that you may not graduate because the lecturer demands sex for grades. You live in constant fear that the cab driver will veer off the road and do the worst to you. You get scared any time you walk at night and see a man behind you.
Whenever you are in a locked office with a man, your eyes are quick to note all exit points because you never know what could happen next. You are fearful at a job interview because the boss could ask you for a sexual favour in return for the job. This is not paranoia. It's because bad things happen and there are some women lying on a cold morgue slab right now through no fault of theirs.
If you are raped nor assaulted, you'll have to explain what you were doing in that part of town, in that man's house. Why did you agree to go on a date with him? Why were you wearing that seductive outfit? Why did you kiss him if your intention wasn't to lay with him? No one questions the man's actions. He gets absolved of all sins. He becomes the poor, innocent man, who had to rape the woman because she clearly was asking for it by showing those thighs! Sigh.
Perverts are all around us. It is the shame that keeps them hidden. Some guy meets a woman for the first time and without asking if it's okay to come in for a hug, he reaches out. And it doesn't stop there, the next second he is crushing the life out of her boobs with his solid-rock chest and worst, slips his hand down to the bum. All these without consent. That body contact is unnecessary and unnerving. When she speaks out, you call her uptight. It's not right. You have no authority to touch someone, let alone inappropriately, without their consent.
If you see a woman alone in a club, leave her the hell alone if she doesn't make the first move. She is not there for you. She didn't dress for you. She knows she is beautiful and doesn't need to be reminded by endless summons to your table. If she is there, trust that she can foot her own bill. So, no sir, she doesn't need that drink sent her way. She is on the dance floor because she loves to dance and that's not an invitation for you to rub your crotch against her bum.
In the office, at church or in the streets, you shouldn't make comments about a lady, especially on parts that are covered by two or three pieces of clothing. When a woman says no to you the first time, don't ever ask them again. She is smiling at you because she is nice. That's no reason to ask them what their favourite sex position is.
When you offer her a lift, do not place your hands on her thighs. If you are a boss, don't ask a junior to go out with you, because you'll be putting her on the spot, where she complies out of fear of losing her job. All these constitute sexual harassment. And men commit them without thinking they are in the wrong, yet they are annoying, offensive and violates our right to privacy.
Surprisingly, the men who do this are fathers of daughters, have sisters and mothers. How would you feel if someone disrespected your daughter like that in front of you? Won't you kill for her? Then why do you do that to someone's daughter?