Do not turn your husband against his mother or force him to choose between you two. That is so unfair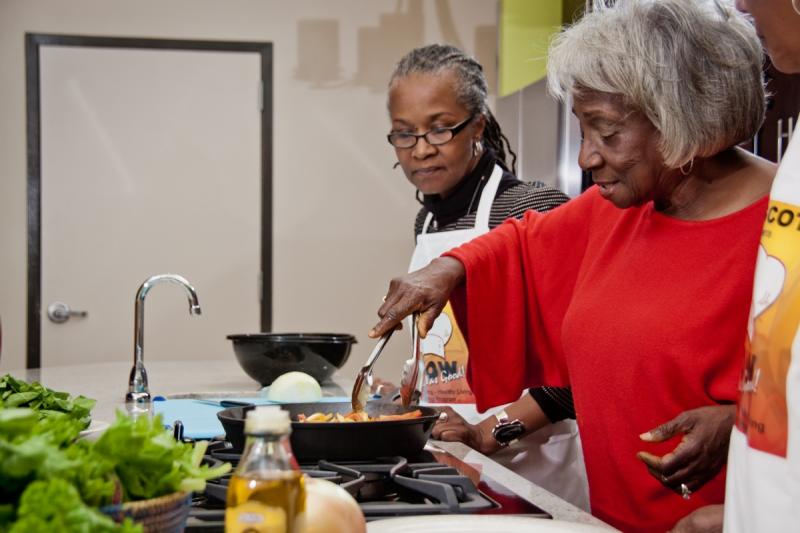 There is an increasing tendency for women to openly bash their mothers-in-law. True as it may be that some mothers-in-law are monsters from hell, it still doesn't justify the manner in which women are dragging them in mud. If women could just pause momentarily and view their mothers-in-law like they would their mothers, they would see their folly.
Almost all women will complain about their mothers-in-law visiting and spend the entire period of their sojourn criticising everything, yet they just sit there and do nothing to help around the house. Okay, I don't know where some of you were raised, but where I come from, it is taboo for your husband's mother to get into the kitchen or toil with household chores when there are younger people around. I mean, if she were your mum, would you expect her to cook for you, then serve you as you stretch your legs on the sofa?
Here's the thing ladies. If you want a great relationship with your hubby, love his mother. Kindness doesn't cost much. Check on her regularly, ask her if she needs anything, randomly send her money, and take your kids to see her often. Don't expect anything from her, just do your part and let the universe handle the rest. But if you are the kind of person who is hellbent on having the worst possible relationship with your mother-in-law, then I guarantee you that marriage would not last. No man would standby and watch his mother being mistreated.
See, mothers have a special bond with their sons, even more so if she is a single parent. You must understand that she was the one who was there through the man's struggles, when they had nothing, when it was just her and him against the world. Whether you like it or not, if shit hits the fan, she is the one who will clean up the mess.
Unlike you, she cannot simply walk away and replace him. So, it is natural for her to be overprotective. When her son marries, she feels a sense of loss, as another woman moves in to occupy that part of his heart that once solely hers. Most times, the financial support she used to get dries up and she doesn't get to see him as much as she would want. What she needs is support and reassurance that nothing major is going to change, that she didn't lose a son, but rather gained a daughter.
Do not turn your husband against his mother or force him to choose between you two. That is so unfair. Do you ever consider that your sons will also grow up someday and you could find yourself in the same spot? Karma can be a mean bitch! That woman is your mother-in-law, not your co-wife. Stop bickering and getting into silly fights with her. She is way older than you, she knew your man way before you did, so respect her at least for that.
Strive to improve your relationship with her. Seek her advice even if you don't need it. Assure her that she is still an important part of her son's life. Consult her, like for instance when you want to buy your man a present. It might not seem much, but that could mean the world to her. Seek guidance on how to prepare your man's favourite meal. Don't make her feel unwanted whenever she visits. Talk to her respectfully, and let her have some moment with her son alone, after all you have him most of the time.
Treating the mother-in-law well, even if she is not the best of persons, will not go unnoticed by your hubby. That is a sure-fire way make him love and value you even more. She too will mellow and reciprocate.
Your mother-in-law can't be that bad if she raised a man whom you found good enough to marry. Cut her some slack!