The OCS found us found huddled together on the couch the following morning, our clothes all over the place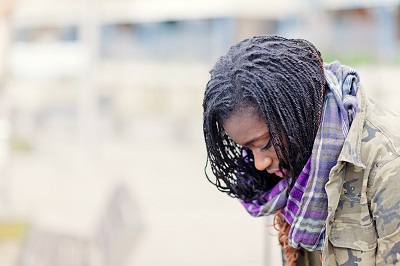 If we think about it, capitalism is the issue ailing Kenya today. This week, my landlord organised gangsters to evict me from my seven-bedroom house in Karen, leaving me out on the streets. Some of my neighbours (mostly the gentlemen) were very concerned and caring, some offering to rent me a cheaper apartment in Kilimani or Kileleshwa, until I got back on my feet.
As a matter of principle however, I staunchly refused. If I, as the people's president, public leader, mother of the Kenyan nation, could be subjected to such heart-rending inhumanity, then what was the average powerless citizen, forced to contend with and go through? I decided I would not flinch from this predicament fate had thrown in my way, but would bear it stoically so as to fully understand the daily realities of heartless urban life.
Rolling on the black concrete road, tears falling down my face, my body wracked with sobs, I decided to lie on the road the whole day to get people to sympathize with my plight and get my landlord to let me back in. Was it fair that I was being evicted out of a house I had spent more than four years in, that my workmates and colleagues recognized as their home, that had hosted many an exciting and thrilling party? It was not.
The landlord had been telling me that I had inconvenienced and disrupted his life horrendously, because I had failed to pay him rent for more than thirty three months. Given that he had no other income, he had had to take his children out of the international school they were in and settle them in a public school. I had told him that he needed to be grateful for my role in helping his children understand The True Meaning of Life, as for the first time in their lives, they now had the opportunity to rub shoulders with the proletariat.
Lying on the road, I had hoped that the residents of the neighborhood association would come to my aid, but this was not the case. Within one hour, police cars had pulled up and I had been bundled into a police van, shouting and screaming, en-route to Karen police station. I knew that this was the work of the women in the neighborhood (especially the ugly 'team natural hair' ladies) who constantly accused me of trying to steal their husbands. It's not my fault that I throw good parties and everyone wants to be part of the action.
I had been put in the OCS office rather than a cell (they said this was out of respect for my stature) and as I sat on the office couch, my arms wrapped around myself, lonely and forlorn, my anger slowly began to dissipate. Before I knew it, I was filled with compassion for all who had conspired to lead to my downfall.
I thought about some of my favorite icons and heroes, asking myself what they would have done in my circumstances. Gandhi would have said to forgive, Jesus would have advised to turn the other cheek, Mother Theresa would have exhorted that I take my thoughts off myself and focus on the less privileged, who were having it much worse.
Raising my head and looking around the room, for the first time I noticed a youthful police officer stationed at the door. Having been a visitor at the police station many times before, I realized that he was new to the station as I had never met him before. Thinking about Mother Theresa now, I realized that perhaps he was the less privileged entity that I was supposed to help.
Dusk had already started to fall, and it occurred to me that he might be cold. I took the initiative and invited him to sit with me on the couch, following which I could cuddle him and keep him warm the whole night. The OCS found us found huddled together on the couch the following morning, our clothes all over the place.
Charging in and quickly surveying the situation, she bellowed that I be thrown out of the station and never brought back again. Now I am wandering the streets of Karen, lonely and uncared for, wondering how we will ever solve the problems of capitalism.