Mike Oliver was lauded as a hero for exposing the 'gold digging tendencies' and 'immoral conduct' of Kenyan women
FIREWORKS
By Roxanne | August 29th 2020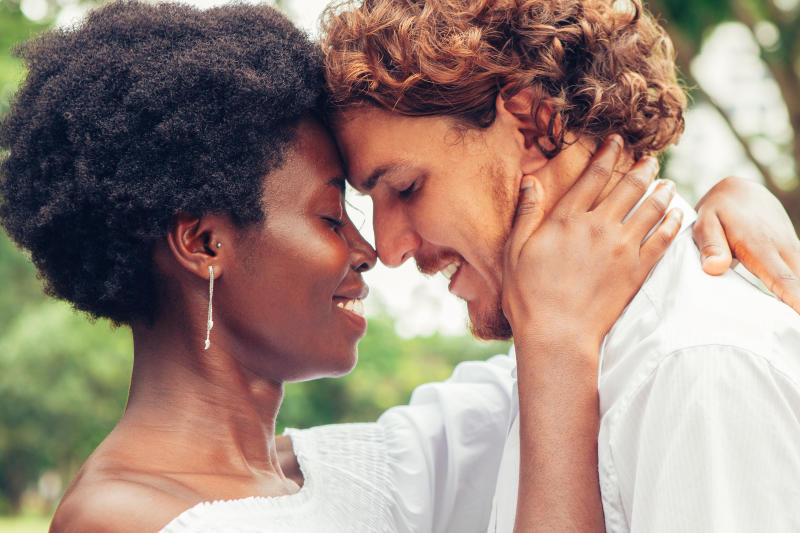 If you needed more proof that Kenyan men are a bunch of misogynistic, entitled incels, just look at their collective reaction to the Mike Oliver exposé. For the better part of last week, my social media feed was awash with posts from jubilant men condemning the women and expressing their delight in the women 'getting their just desserts'.
For those in the dark, Mike Oliver, a Caucasian man, soared to public infamy last week after publicising pictures of more than a dozen Kenyan women that he allegedly bedded and dumped.
It was also alleged that he is HIV positive. A normal, well-adjusted human being's initial reaction to such a story would be that of anger and condemnation to the man for knowingly infecting these women with HIV which, by the way, is a crime.
I was expecting to find messages of compassion and empathy and messages of people vowing to stand in solidarity with these women who, lest we forget, are the victims of a nefarious crime. You can imagine my shock and disappointment when I logged onto my social media accounts only to find a slew of hateful and disparaging remarks aimed at the women, not the offender!
The story was met with great elation, primarily by the menfolk. There were also a few 'pick me' women here and there who were delighting in the misfortunes of these poor women. Mike Oliver was lauded as a hero for exposing the 'gold digging tendencies' and 'immoral conduct' of Kenyan women and for giving these 'slay queens' a taste of their own medicine.
Many of the menfolk were of the opinion that the women got exactly what they deserved for choosing to have sex with the seemingly well-off Caucasian man instead of the modest black Kenyan man. These men maintained that had these women not given Kenyan men the cold shoulder in favour of the white man, they would not be in this predicament.
There was also a lot of talk about death and how these women's greed had led them to the grave. One guy even hashtagged 'Langata' and 'Kaburini' on his triumphant tirade about the scandal on Facebook. You would have been forgiven to think we are in the 1980s when a HIV diagnosis was a death sentence.
So, yes. Basically, these women were told that they are greedy hoes and that they deserve to die of Aids for choosing to date this mzungu man instead of dating the average black Kenyan man. First of all, Kenyan men have deep-seated resentment for Kenyan women who choose to date foreigners.
I think it gives them a serious case of inferiority complex. They also see it as a betrayal of some sorts. You are a black, Kenyan woman; your body and affection belong to black Kenyan men! I also don't understand why it is automatically assumed that a Kenyan woman dating a white man is only in the relationship for the money.
When a Kenyan man sees a Kenyan woman with a mzungu they start throwing words like 'gold digger' around. It is ridiculous! While I am not disputing the fact that there are a few Kenyan women who purposely seek out white men with the misguided idea that white men are more affluent than their Kenyan counterparts, this is not always the case.
We do not know what motivated each of those women to get involved with Mike Oliver. We don't know what lies he was feeding them to get them into bed with him. Maybe some of them genuinely liked him. It is unfair to lump all of them as gold diggers without knowing the full story. Secondly, despite their motivations for entering into the relationship, nobody deserves this kind of deception.
I can't even begin to imagine how devastating it would be to trust somebody with your heart and your body only to find out that there were just using you for some heinous purpose. Nobody deserves to go through something like this.
In addition to this, you get blamed and branded all sorts of demeaning names? It is gut-wrenching. Kenyans, where is your compassion? Where is your humanity? Have we stooped so low that we have no pangs of conscience about humiliating and shaming the victims of a crime? This is the same attitude that we treat victims of rape with.
We think it could never happen to us because we would never put ourselves in such a situation. By saying so, we are inadvertently saying that the victim deserved it which is not true. Don't think it can never happen to you. I don't think I need to tell you that HIV is not restricted to white people. Kenyan men engage in extremely risky sexual behaviour too. To the women who were involved in this scandal, my heart goes out to you.
Hide your knickers
Hanging your underwear on a public clothesline makes them public property