Premium
Former school head sent hitmen after husband due to apparent relationship with M-Pesa agent
FEATURES
By Boniface Gikandi | Aug 18th 2023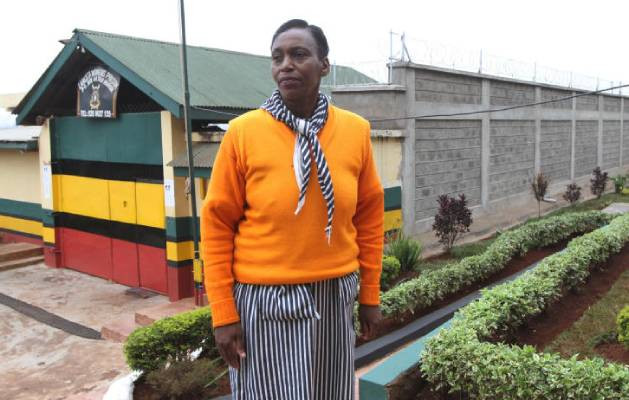 Seven years down the line, Margaret, an M-Pesa agent at Kiria ini market in Mathioya, Murang'a County, says she settled down in her businesses.
Popularly known as Maggie, the trader says she had no love affair with the late Solomon Mwangi Mbuthi, who was then the principal at Kiru Boys High School before the cold-blooded murder.
"Solomon was one of the many male clients who came for mobile money transfer services at my premises. There was no connection as people alleged," she said.
Mwangi was murdered by people hired by his wife Jane Muthoni Mbuthi, then a principal at Icaciri Secondary School in Gatundu, Kiambu County.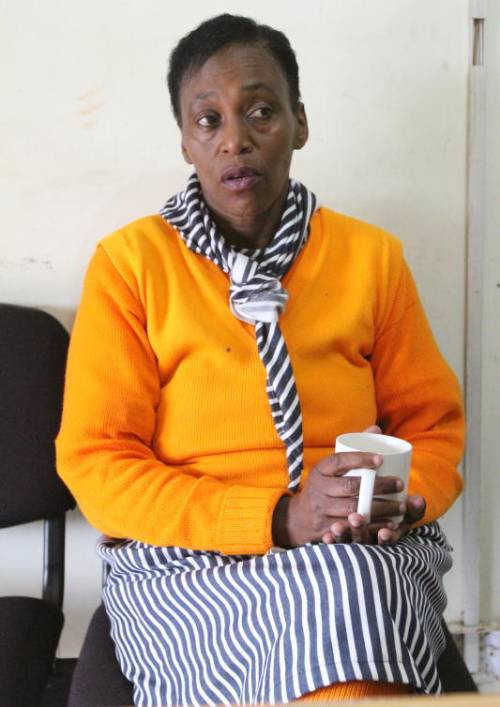 During the trial, it emerged that Muthoni called Maggie, warning her to desist from playing around Solomon.
Muthoni was in 2021 sentenced by Judge Prof Joel Ngugi to serve 30 years, while her accomplice Isaac Ng'ang'a Wambui alias Gikuyu was sentenced to serve seven years in prison after he entered a plea of guilty in a plea bargain with the Directorate of Public Prosecution (DPP).
Inside story of wealthy Kenyan in US court over plot to kill his wife

Salary delays as counties face cash crunch

Girl hacks mother to death in tussle over mobile phone

Wife of banker facing charges before US court accuses Kenya police, civil society of failing to help her
He was convicted on a charge of manslaughter on March 9, 2017.
Went missing
Mbuthi went missing on November 7, 2016, when he was expected to collect KCSE materials at Mathioya KNEC depot and a search was ordered by the former Interior and National Coordination Cabinet Secretary Dr Fred Matiang'i and then Murang'a County Commissioner John Elungata.
The body of the deceased was traced by detectives from the Homicide Department in Karakuta Coffee Estate in Juja after guards reported seeing a decomposing body in a gunny bag, during a patrol on the farm.
In the trial, it emerged that Muthoni became disenchanted with what she suspected was her husband's affair with Margaret, who was identified during the trial as MWK (or "M-Pesa Lady").
"After initial attempts to eliminate MWK by murder by hired killers, the prosecution theory goes, the 1st Accused Person conspired with Njiru and enlisted the assistance of the 2nd Accused Person and Karis to kill her husband," Justice Ngugi noted in his ruling.
But MWK admitted that the deceased was his long-term customer at the M-Pesa shop she used to operate. She testified that on January 12, 2016, she received a call from Muthoni asking her to "keep off" her husband," read part of the court ruling.
Thereafter, Muthoni sent abusive and threatening messages to her number but she did not engage her. She, however, called the late Solomon and alerted him. He promised to "sort it out."
Stay informed. Subscribe to our newsletter
Fake arrest
MWK, who said her name should not be disclosed because she was afraid for her safety, testified as PW10. He told the court that Muthoni was still sending her abusive messages by the following day. MKW also testified that Muthoni also forwarded to her WhatsApp messages from Solomon confessing his love for her – apparently to demonstrate that he loved her and MKW was interfering with their family.
Then, MWK got a call from the OCS, Kiria-ini summoning her to the police station. When she went, she found Muthoni and Solomon at the police station. Later on, the OCS released her to go stating that that was a family dispute between the two.
However, on January 21, 2016, some officers from the DCI Murang'a office went to MKW's place of work and purported to arrest her for being a member of "Mungiki" on the allegations that she had "stolen someone's husband."
The officers took her to the DCI offices in Murang'a where they tried to force her to admit, in the presence of Muthoni, that she was having an affair with her husband. She refused.
They made her record a statement; and confiscated her Infinix phone. She was asked to report back the following day where she met Muthoni and Solomon.
The matter seemed to have died down and she told Solomon she would rather he did not go to her shop again. He kept off until August when he went and deposited some money to send to a certain Samuel Karanja. Later on, in early November, he went again to request a printout to confirm that the earlier transaction to Mr Karanja had gone through. That is the last time MKW saw him.
Text exchanges
Prof Ngugi noted that the testimony by MKW regarding the text messages exchanged between her and Muthoni was corroborated by Inspector David Mwasia, a cybercrimes expert who testified as PW17. Inspector Mwasia testified that he examined MKW's phone and extracted the SMS messages exchanged between MKW and Muthoni on January 12 and January 13, 2016.
He produced the report as an exhibit. The report reproduced the texts – and they mirrored the messages MKW claimed Muthoni had sent to her on those dates. The first one, sent from a phone number registered in Muthoni's name and sent to a phone number which is registered in MKW's name, at 9:33 pm on January 12 read:
"U r only 27 yrs I hear n wonder wish u cud respect itself as a lady. Maybe u r desperate 4 a husband bt having an affair with a man twice ur age is shameful. U seem 2 cheap…..,"
A second one read as follows:
"U don't have 2 tell the whole kiriani ab tur immoral ways just cz u think uv hit a jackpoint….having an affair with a whole principal of a sec school! Since when did a thief own whats she's stolen?"
A third SMS read as follows:
"Uv been bragging to send mpesa to me, his sis, friends n collques saying u control his finances. That b4 u mpesa he must explain it use….My silence is over n plz note u r like my own dota if there's aota of personal n moral respect remaining, stay away. Lets imagine u never slept with my husband, u never hid in my car….bra bra. THIS IS A NEW YEAR 2016."
The judge did not repeat the other messages, which he said were of the same tenor.