The Office: Every workplace has these ten weird characters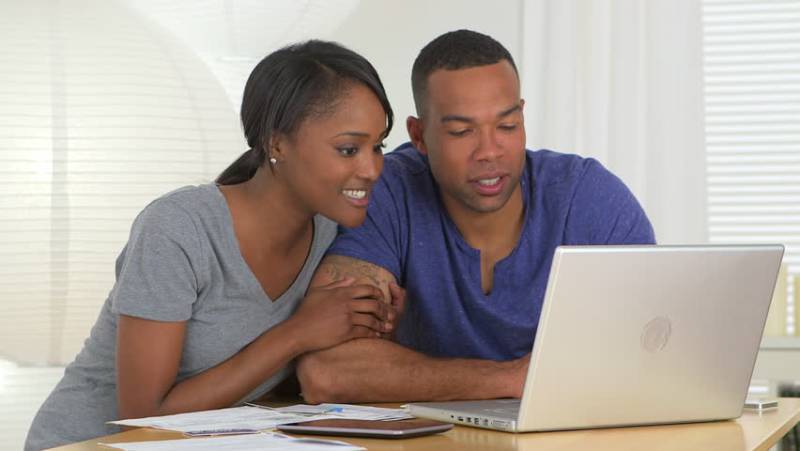 A workplace is a melting pot of different cultures, ethnicities and diverse people whose sole purpose is to drive an organisation's agenda into profitability, or in case of the government, service delivery. But what happens when you put several dozen people under one roof from 8am to 5pm, Monday to Friday, for a year? There is bound to be fireworks, tension, humorous moments, fights, hatred and of course, friendship or even love blossoms. Here are the different types of characters you will find in the workplace:
1. The MD's mistress
Every office has this very bright woman who sleeps with the MD. She is also very good at her job, ensuring she gets a meteoric rise to the top.
She doesn't speak to men in the office because they add no value to her career or life, and only a stupid man would attempt to make a career-terminating move by seducing her.
"I knew Mary before she caught the roving eyes of the MD," says Wanjiru Muhoro, an employee of a top telecommunication firm in the city. She adds that Mary was a poorly-paid employee in the lowest cadres of employment, but with a nice figure, a tight nunu and raging ambition, she is now one of the senior managers at a bank."
Bedding and keeping the MD is no small feat, because the man is surrounded by many young and beautiful women. Due to this, the mistress hates female employees, whom she deem a threat. With her powers, she can have attractive new females transferred to the basement to work in the archives, where no man would lay eyes on them.
2. The power broker/ know it all
Then comes the powerful man who does a lot of nothing. "No one knows exactly what his job description is, but he is usually found in high-powered meetings and the company's management consult him when they are about to make important decisions like re-branding or acquiring more shareholders," says John Kamau, who lost his middle-income job for slighting a power broker.
"He crossed my path and I asked him to explain his job description. Before I knew it, I was being dismissed for gross misconduct. Be careful my friend," he told The Nairobian.
A HR expert with an NGO who sought anonymity says such people are "usually very intelligent, but too lazy to put their brain to work. He is also full of himself and thinks the sun shines out of his backside. Most power brokers are in fact not as powerful as they seem, but when they get into companies, they know how to work on different managers' weaknesses and end up controlling them."
The power brokers not only hold sway in their departments, but meddle in other departments as well. It's common to hear one say to a senior manager, "Jana, I was having drinks with Mr XYZ, who you know, is the majority shareholder in this company. He told me you are doing a good job, and since the current CEO's contract is coming to an end in two years..."
Ten minutes later, he will be in the CEO's office telling him, "I met the majority shareholder, but he told me not to tell you that he met me. He is really impressed with your work."
The know-it-alls know the exact moment the finance office has released salaries to bank accounts. They know who is sleeping with who, and which man has already 'tapped' that new intern. They know why the driver in the firm's Mombasa office was fired, and why the accounts clerk in Busia office divorced his wife.
They know what the board met and agreed on ten minutes after the directors leave the company premises. They never go on leave, but if forced to, they will be back after two days - to pick something from their desk. By the fourth day, they will be working as usual!
3. Mother hen
John works at a recruitment agency based in Nakuru town. He is a well-fed employee who is assured of uji, githeri, watermelon and chai ya jioni on a daily basis. John is not the best paid employee or the most happily married man. He sits next to Jane Akinyi who comes to work armed tooth and nail for the hard work ahead.
She is the motherly, easy-going lady with an encouraging word for those in problems, advice for the dejected and a warm smile for the downtrodden in the office. She is also the office foodie. She usually packs lunch, but ensures she brings an extra lunch box for the intern who can't afford a meal.
Mother hen supplies the harassed caretaker with snacks during tea breaks. She is usually the voice of reason when tensions runs high and voices get raised during stormy meetings. She is also the company's face when it comes to corporate social responsibility. In addition, she is the one that warns new interns to avoid the office fisi and sometimes pulls a young female employee aside, and whispers, "Your skirt is too short, people are getting the wrong idea!"
4. The businesswoman
She is usually the one who acts as the office M-Pesa agent. She also gives out loans to employees. She sells sweaters when it is cold and hawks mandazi that go with the afternoon tea and sometimes, sends nauza-fully-serviced-plots or the-wonder-of-GNLD-products messages to the company WhatsApp group. People accept her because they need her, and it isn't surprising to note that she can always get off work early, because the director is also a frequent customer of her money lending business.
5. Mafisi Sacco chairman
As much as office relationships are not encouraged, Damaris Tum of Bitrax Consultants, says that not every sexual relationship in the office is punishable.
The office randy man seems to know this quite clearly. He is married with seven kids, but can't resist anything in a skirt - from security guards, employees at the staff cafeteria, random suppliers who visit the company to his fellow workmates.
He has bedded the entire finance department, had three women from procurement fighting over him, has babies with two women in transport, and is currently sleeping with a woman from the communications office. It is also whispered that he was briefly suspended after it was discovered that he was sleeping with the finance director's wife while eyeing the CEO's daughter.
His phone is full of pictures of naked women, and he is the admin of WhatsApp groups with names like Toa Chupi Chap Chap.
"All companies have definitions and as much as sexual relations are overboard, penalties are very different, depending on company policies. Sexual interactions are not disciplinary cases since they do not count as abuse," Tum said in an earlier interview.
6. The alcoholic
Every office has the employee who reeks of alcohol from one pay day to the next.
"My colleague is very smart, but he cannot reason without alcohol in his system," says Kamau.
According to Deborah Morrow, an addiction psychologist, most companies will terminate the work contract of any employee is found drinking or drunk at work.
"Naturally, when drinking at work occurs, the employer can safely take action against the offending employee," she says.
Unhindered, the office drunk will come to work either hungover or drunk. He will insist that he doesn't have an alcohol problem, but it is alcohol that has a problem with him! The phrase he uses most is, "Haki nimewacha pombe!"
7. The office couple
These are two married people, but they have a raging affair in the office. They go for lunch together, always sending emails with nasty messages about fellow colleagues and giggle over it like teenagers. At the end-of-year staff party when everybody is required to come with a spouse, they turn up together.
8. The pastors
They judge anyone who isn't saved. During company retreats, they would complain bitterly why people drinking alcohol are being given six bottles of beer each, while they can't be given six cartons of Delmonte! They will always be called upon, and take offence if they aren't, to open company meetings with a word of prayer. The prayer itself will be a show that requires cameras and can be recorded and sold as a movie. They will quote the Bible, from the prophetic book of Micah, to the dark angry verses in Leviticus, to the mournful sections in Lamentations, then swing back to the saucy verses in Songs of Solomon.
They will pepper their prayers with African proverbs like 'Cover us with your wings, like a hen does its chicks' and add Swahili proverbs like, Paka akitoka, panya hutawala. Finally, after seething, hissing and shouting hoarse, they will whimper to the end of the prayer to a thankful Amen from everyone. Even HR is afraid of writing memos to the office pastors lest the HR director gets struck by lightning.
9. The slay queens
There's that girl whose wardrobe consists of the latest fashion from E Channel. The Kardashians have nothing on her and she can guess what River Islands summer collection would look like. Slay queens are usually the best-dressed in the company, and it is believed they never spend any of their money buying the fashionable stuff they rock. It's easy to confuse the real slay queen from the wannabes who frequent Toi Market and kikosh for hand-me-downs from majuu.
The office slay queen also has several rich, but old, sponsors and usually posts her pictures on social media, vacationing in places her CEO can't afford. In the pictures, she poses alone, but if you look at one cropped picture closely, you will see the wrinkled, arthritic foot of her sponsor spoiling the shoot.
The opposite of slay queens are the stinkers, who have no idea. She doesn't care about her dressing. From far, you can't tell if she is a man or a woman, until you hear her speak. She is mostly tolerated because she is very good at what she does. If it's a man, he probably has a very strained relationship with soap and water, has yellow teeth and dirty fingernails, and usually stinks of stale sweat, cigarettes and cheap sex.
10. Kenya Open
This is a very attractive woman who 10 years ago was the talk of the office, bedding top management. As she got older, she started bedding her supervisors. Now that she is middle-aged, she is busy bedding male interns. She indeed is a cheerful giver!
A 2013 Sex at Work Survey by Business Insider magazine found that 84 per cent of employees felt they should be allowed to have sex with their colleagues, with 15 per cent turning up their noses at the prospect. But the percentage of those who gave it a nod went higher when asked whether they minded having sex with a colleague in a different department... like say the PR guy heating up the office tea girl in her corner kitchen.
Sometimes, a 'jig-jig' in the office is as a result of sexual harassment and intimidation, as Elmard found out when his female boss who is bending her 40s, forced him to doing it if he still needed to keep his job.
"It is crazy. She ensures I remain behind when the others leave and demand that we do it in her office. The other day, a colleague who had remained behind heard her moan and now gives me a weird look," says Elmard.
Rita Kaloki, an advocate of the High Court, says labour laws do not prohibit colleagues from having sexual relationships, but one should be very careful.
"It all depends on the contract. If such behaviour has been prohibited on a signed contract, then employees cannot retain their jobs even if they sue their employer."
Hide your knickers
Hanging your underwear on a public clothesline makes them public property