When sportsmen shun the world's sweetest sport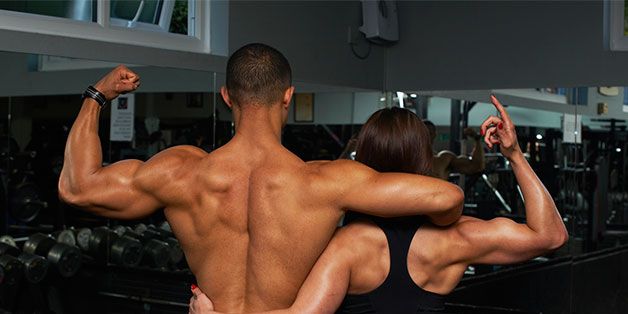 Sex, the super-glue that binds partners together, is a tool for procreation, recreation and a gym to burn calories.

Research shows that an average man burns about 101 calories (4.2 calories per minute) while women burn approximately 69 calories (3.1 calories per minute) during a 24-minute session of sex, sportsmen and women are highly discouraged from engaging in the act ahead of the game.
In the 60s till late 90s, Gor Mahia players were not expected to talk, greet a woman ahead of a big clash with their traditional rivals-AFC Leopards.
Meeting a woman before the game was considered a bad omen. Sex was out of the menu for Gor Mahia players at least three days before they played Ingwe. But Dr. Otieno Odongo, a medical sports doctor explains that while the traditional negative connotation of sex has existed, scientifically, sportspersons are discouraged from engaging in sex because of the high amount of energy taken up during intercourse.

"Sex is a strenuous exercise, same to sports. You should not have sex before a match simply because you will need energy during the game and yet sex takes a lot of energy from you.

"Athletes should abstain from sex for important competitions because the act of ejaculation may draw testosterone from the body and weaken the athlete by making him/ her to remain calm during the game. Testosterone hormone controls the aggressiveness required in the game,' explains Odongo.
Social commentator Madina wa Chege argues that the 'bad omen' is all about the exhaustion and mental distraction that comes with sex.
"It is on record that footballers who sneak out of camp for sex end up performing poorly on the pitch the next day. Remember even Che Guevara said the Congolese soldiers he was with could not be revolutionaries because of sex and alcohol," says Madina.

But sports aside, Luo fishermen are discouraged from indulging in sex ahead of a fishing expedition. It was believed that having sex before boarding the boat could lead to accidents in the Lake or a bad catch.
Psychologist and gender specialist Eva Komba believes the prohibition of sex is simply intended to enforce mental discipline.
"Whereas defiance is believed to cause punishment in the form of failure, discipline brings forth rewards in form of success or winning. Luhya men, for example, are prohibited from sex outside marriage when they have an infant in the house. The 'bad omen' forces them to maintain discipline and respect their wives," Komba says.
So feared is the vagina before important rituals, that even in the bible, at certain stages, women were considered unclean.
Leviticus 15: 20-23 states, "When a woman has her regular flow of blood, the impurity of her monthly period will last seven days, and anyone who touches her will be unclean till evening. Anything she lies on during her period will be unclean, and anything she sits on will be unclean. Whoever touches her bed must wash his clothes and bathe with water, and he will be unclean till evening."
City preacher, Bishop Thomas Wahome however, rubbishes the verse, saying God's love covers everyone and such verses should be misconstrued and their meanings twisted.
"Those are the laws of Moses. When Jesus came, so much changed, and since we follow Jesus, we strictly abide by what Jesus said. The Old Testament is in the bible to give background to Christianity. Our focus is on the laws Jesus gave us, and they are all fair, and don't discriminate against women.