Pain online: Can we spot mental illness on social media?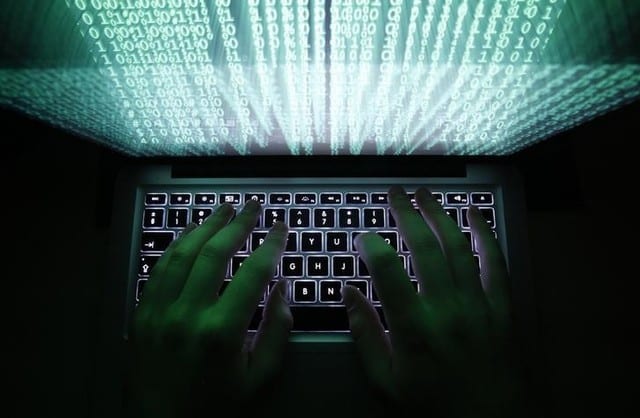 Dennis Ombachi is a Kenyan rugby sevens star. He has featured for the country at the highest level; since his maiden appearance at the World Rugby Sevens Series in 2013, he went on to participate in the Commonwealth Games in Glasgow in 2014 and he made the Summer Olympics in Brazil in 2016.
He would have been part of the Shujaa team chasing Olympic glory in 2020, if not for the suspension of the tournament due to Covid-19. Dennis Ombachi is also a chef with a signature style and an impressive online following.
Making the most of the pandemic, he has been sharpening his culinary skills in his customised backyard kitchen, whipping up delicacies in the same fervour with which he finishes try-scoring runs.
But, like so many celebrities and social media personalities, Ombachi has been battling mental health issues for the longest time. It would have been impossible to pick up on it; the man himself is bubbly and full of energy.
His social media interactions point to a vivacious desire to live life to the fullest. So, when Ombachi came out early in June to announce that he had been battling depression and bi-polar disorder, the news was met with consternation.
"What many people don't know is that I am medically diagnosed with bipolar disorder," he announced via his Twitter platform.
"For many years I have struggled with this & depression. I would usually disappear from social media & occasionally miss flights when I had made the team."
At the time, the random swings in mood were attributed to him just 'being Dennis', even as those closest to him bore the brunt of a condition they did not know about.
"Mental Health is affecting so many people, but no one will come forward and talk about it because it's considered taboo in our culture," Ombachi said, explaining his decision to reveal his condition.
"For me, let me be the one. Many athletes and many ordinary people are facing this daily and they need help and understanding.
"If we talk about this more, then more people will no longer suffer in silence, the way I have all these years. I don't need pity, I just want us to be more open to seeking professional help when we need it."
Yet, Ombachi's was only the most recent case. The continued struggles of Kenyan's favourite pugilist Conjestina Achieng' after her diagnosis of schizophrenic disorder are still heartbreaking, years after her release from hospital.
Celebrities like Anita Nderu, Ciru Muiruki and Linda Nyangweso have all spoken about falling into dark wormholes of anxiety and depression, often contemplating suicide.
Genge hitmaker Mejja almost ended it after his wife left him in 2018. Gospel singer Daddy Owen recently gave a candid interview where he revealed the darkness he was almost overcome by, thanks to a cocktail of marital challenges, a feeling of worthlessness and an increasing disillusionment with religion.
And then there was the highly publicised split of celebrity couple Elodie Zone and Nviiri, the Sol Generation musician. The spat came after the content creator went to her Instagram to reveal a history of abuse in her past relationships, leaving her feeling undermined.
Yet she was afraid to 'act out', having admitted to being depressed for a large chunk of her teenage years. It was unclear whether the person she was making references to was in fact Nviiri.
But, perhaps, the most shocking revelation in recent years is the confession by renown humourist Wanja Kavengi of a fear that she had never loved her child and never would.
Posting on Facebook, she revealed:
"I was depressed throughout his pregnancy; I didn't want him. I was depressed after his birth; I didn't want him. I was depressed while raising him;
"I didn't want him. He felt like a bother, like a burden, like an unwanted guest in my house, a painful thorn under my sole."
The feeling never went away, even as her son grew up. "I have been unkind to him," she admitted. "I don't love my son and I am tired of hurting him."
Mental health continues to manifest itself as one of the biggest challenges we face today. Increasingly, social media is revealing more and more cases of people doing and saying questionable things.
We are no longer treated only to the shenanigans of politicians. There exists a whole substrata of social media where bullies operate, waiting in the wings for innocent passersby and then lashing out at them.
More often than not, these bullies are people suffering themselves, at least according to experts.
"The bully will bully anywhere," says Jennifer Karina, a psychologist and relationship expert, "but more often than not, they will do it wherever they get a forum."
"Our general mental health has deteriorated recently, which is why we are seeing more of these cases. Social media is a major link to the individuals that are doing this in terms of their levels of stress, anxiety and depression.
"It also brings about low self esteem and causes them to have feelings of hopelessness and unworthiness."
Data from the World Health Organization reveals that one in four Kenyans is likely to suffer from a mental illness at some point in their lifetime.
Of these, over three quarters will not receive treatment for their condition. Kenya remains one of the countries under WHO which does not have a budget for mental health, and where the topic still carries a lot of stigma.
Unfortunately, it is impossible to notice and recognize a person suffering from any mental health condition just from their social media.
Mrs. Karina explains: "There are so many sides to mental health. If you're just interacting with a person online, you cannot tell they have a mental health issue.
"You can tell they're angry, unhappy or stressed about something, but you cannot pinpoint an actual mental health issue. You can see them lashing out, but only that. You cannot diagnose them online."
She adds, "With young people, when they are bullied, their behaviour changes. You can notice these changes. They get into a state of avoidance.
"They avoid their friends, they avoid socializing, talking, they no longer have interest in things they love. If you see someone doing this, it is usually a good indicator that they may have a problem."
But it is much harder to pick up on it online, especially from people we expect to have perfect lives.
"An assessment is crucial," she adds. "The only way to diagnose a mental health condition is to have the person sit down with a certified professional and do an emotional assessment.
"On your part, as soon as you notice strange behaviour, you need to encourage that person to seek help, or to have them admitted, even if it means they'll be taken in involuntarily."
Hide your knickers
Hanging your underwear on a public clothesline makes them public property