Mental health facilities are few, scattered and very expensive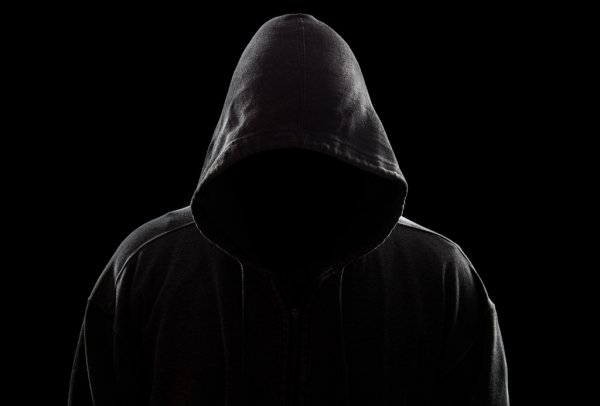 Many Kenyans suffer from mental illness without being accorded proper treatment. Sadly, their tribulations are attributed to witchcraft, curse, evil spirits or drugs. Others blame poverty or even genes.
Currently, there is inadequate data and information on the prevalence of mental health, neurological, and substance use (MNS) cases. However, according to the Ministry of Health, up to 25 per cent of outpatients and 40 per cent of in-patients in health facilities suffer from mental conditions. Yet, Kenya has fewer experts in mental health with treatment facilities found mostly in Nairobi.
"Mental health facilities are very few, sparsely dispersed and very expensive," says Paul Muove, a Nursing Services Manager at MNTRH.
Then came the corona pandemic and mental cases seem to have escalated, according to experts.
Health CS Mutahi Kagwe last year raised the red flag over a rise in mental illness cases since the outbreak of COVID-19 pandemic. According to the CS, many patients treated in hospitals suffered from depression.
"The rising cases, some of which have ended in suicide cases, have been a concern to the government," said Kagwe adding there was a sharp increase of family and gender-based violence.
Dr Peter Njagi, a psychiatrist, the CEO and director of Bright Side Rehabilitation Centre concurs. He says he has observed increased visits to his facility since the pandemic came calling last March.
"I have noted an influx of people coming here," says Dr Njagi. "There are more relapses than before."
The reality is that apart from Mathari National Teaching and Referral Hospital (MNTRH), Kenya has few such outreach facilities even as the number of mental cases keeps rising.
Take the special case of Boniface Nguyi. The trauma of contracting a venereal disease left him with such low self-esteem that he never realised he had sunk into depression and even the health facilities he sought treatment from did not detect it. Boniface was diagnosed with syphilis in 1977. Never in his youthful life had he imagined contracting the dreaded disease associated with reckless sex at the time.
One day, his confidence was shattered after eavesdropping on a man who claimed there was no cure for syphilis. Instantly, he thought, the medics he had sought help from, lied to him. For 10 years, he moved from one hospital to the other in search of treatment.
"That statement stuck in my mind and I started walking in and out of hospitals in search of medication," Nguyi tells The Nairobian.
However, he was unwilling to disclose his previous encounter with a venereal disease. Hospital visits returned negative results, but Boniface still lived in constant fear and denial believing he was a syphilis carrier. This state of mind took a toll on his mental health.
"Every time they told me I am okay, I got even worse to the point of becoming sick at the thought of symptoms associated with syphilis," he recalls.
It reached a point where he had to be put on anti-depressants and anxiety drugs but the man never understood why he was using such medication. It was a clinical psychologist, Keziah Anunda, who disclosed to him that he was suffering from anxiety disorder, a type of mental illness.
"She taught me a lot of techniques about dealing with feelings," says Boniface who eventually married after regaining his self-esteem at 64 years!
Boniface says his past experience was an eye-opener on mental health, which many people suffer from without knowing.
"Counselling is expensive; the worst thing that can happen to a mentally ill person is lack of information and awareness about mental health," he adds.
Stigma: Many relatives abandon mental patients
Due to stigma, persons with mental disorders often have their rights violated. For instance, some are denied opportunities to employment. As a result, they often live in vulnerable situations and may be excluded and marginalised in society.
"There is a lot of stigma around mental health that derails most patients from seeking professional help," says Paul Muove, while urging against discrimination against opportunities and rights.
According to the nurse, treating mental health is expensive hence the need for those affected to be financially self-reliant in order to manage the situation instead of depending on individuals, well-wishers or society.
"Rehabilitating a person with mental disorders is a time and resources consuming process," says Muove.
Psychiatrist Eric Njuguna estimates it costs between Sh50,000 and Sh100,000 to treat mental illness.
Dr Chitayi Murabula, the President of Kenya Psychiatrists Association, says rehabilitating patients is further complicated since experts do not get accurate information on the nature of ailments.
"Cases of mental health are poorly recorded with most hospitals classifying illnesses as 'mental disorder'. Normally, diagnoses are never specific on the type of mental illness. This makes it difficult to prescribe the right recovery prescription," notes Murabula.
Some of the mental disorders include depression, bipolar disorder, schizophrenia and other psychoses, dementia, and developmental disorders including autism, according to WHO.Equally, cases of suicide, homicide and domestic violence may be attributed to mental disorders with traumatic incidences and disasters contributing to post-traumatic disorders, anxiety and depression among those affected.
According to Ann Warue, a psychiatric nurse working with Nairobi Metropolitan Services, health facilities are ill-equipped to deal with mental illness and that in case a patient turns violent, most medics do not know how to handle such situations.
"Handling a stubborn patient can be quite scaring especially if that person is abusive or exhibiting symptoms of violence," says Warue adding there are few experts to handle the growing cases.
Kenya Mental Health Policy gathering dust on ministry shelf
Most mental cases in Kenya are referred to MNTRH, the only public facility for such cases. It consists of 14 wards and a residential facility. According to the hospital's acting CEO, Dr Victoria Wamukhoma, the hospital has a capacity of 750 patients but has a shortage of beds.
"There is a lot of stigma on mental illness. If you walk around this facility, you will realise there are a lot of people abandoned by their relatives who have severed links with them," says Wamukhoma." At the facility a single patient is charged Sh1,500.
The development of the Kenya Mental Health Policy 2015–2030 was premised on concerns that mental health contributes significantly to socio-economic development of individuals, households, families and communities.
The policy was launched in May 2016 to ensure significant reduction in the overall ill health in Kenya in line with the country's Vision 2030 and the Constitution of Kenya.
The policy provides for a framework on interventions for securing mental health reforms in Kenya and seeks to address the systematic challenges, emerging trends and mitigate the burden of mental health problems and disorders. But it seems to be gathering dust on some cabinet or shelf.