How 'natural sweetness' shattered the bright future of smart female engineer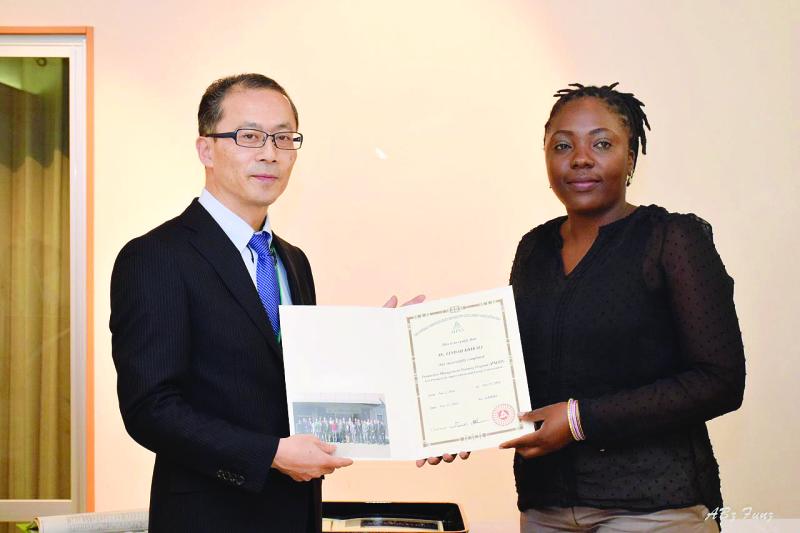 Mumias Sugar Company was a giant, towering over Kenya's corporate scene and churning out natural sweetness, that controlled the economy and politics of western Kenya.
Its schools were among the best in the land, the grounds well kept and the managerial staff houses as magnificent as those in Nairobi's leafiest suburbs.
The company's employees walked with a strut and for good reason. They earned a Nairobi standard pay and fringe benefits in a rustic rural setting - enabling many to invest, own cars, build lovely homes, educate their children and retire into the sunset with a hefty financial golden handshake.
Every child in the larger Kakamega district dreamt of becoming a Mumias Sugar Company employee, to suck in the aroma of fermenting sugar that spread over miles around the sugar mill; an aroma that was a one-way ticket out of poverty.
Lindah Khibali, 34, was one of those children who lived that dream in the sleepy Shiasaba village of Kakamega County, where she was born and raised.
A brilliant child, she was listed among the top 50 candidates in Kenya in the 2003 KCSE exams, which she sat at St Elizabeth Mukumu Girls High School, a performance that earned her a slot at Jomo Kenyatta University of Agriculture and Technology (JKUAT) for Bachelor of Science (BSc) in mechanical engineering.
"We were only four women in a class of 34 students, but the men were very supportive," says Khibali who graduated in July 2010 with a Second Class Honours - Upper Division.
The best was yet to come though, for months later, Khibali, secured a job at Mumias Sugar Company as a management trainee in the factory department. A year later, she was appointed to the position of shift engineer in charge of maintenance and operations. Before you could blink, she had become a maintenance superintendent.
"This was the home of natural sweetness. I was blowing a six-digit salary, living in a free company house. The working environment was conducive and I was able to provide for my family back in the village. It was a dream job," said Khibali.
In December 2013, she was made the production manager at the ethanol and water plants, a position she held until 2016 when she was transferred to the front end department (where boilers and cane crushing machines have been erected), as Assistant Production Manager – Front End Department.
But unknown to her, the company was limping. Cartels, both within and outside the company, were bleeding its coffers dry, frustrated farmers were uprooting cane and the giant's once endless financial taps were running dry.
"I discovered the company was in trouble when we got a pay cut in 2015. All allowances were discontinued, save for the car allowance, which was slashed by half. In 2016, we started experiencing salary delays," recalls Khibali.
Mumias Sugar was not just in decline, it was an empire in the throes of death. Things spiralled from bad to worse and in 2018 May, Khibali called it quits.
They had not been paid for nine months.
The engineer, by then a mother of two, moved to Thika where she secured a five-month contract. The months flew by and the contract ended, with no other job in sight.
"Since leaving university, I had never experienced lack of money. But in Thika, everything came crumbling down. I was unable to even buy food or fend for my two kids, leave alone help my family back home," says Khibali.
Realising she was between a rock and a hard place, Khibali returned home and started selling eggs from Uganda in Kakamega town. But the business did not pick up. She went to Kisumu and started a timber yard after selling her car and an acre parcel of land, but the business also collapsed, as did a cereals venture. "The timber business has cartels and unless you are well known in the area, you won't make any meaningful sales. Sometimes I would pay the security guard, rent and the casuals helping me, then go home, and sleep hungry. This was the lowest moment in my life," says Khibali.
All along, she was applying for jobs, but the ghosts of Mumias Sugar, she says, would throw a spanner into the works.
"'Are you sure you won't bring down our company the way you did with Mumias Sugar?' This is the question I am always asked in the over 30 interviews I have attended since I left Mumias. I was in middle management and I think this question is ridiculous. I have spoken to former colleagues who say they too run into this roadblock.
"Right now, all I want is to provide for my two children and the single mum who raised and educated me. Employers should not associate us with mismanagement and collapse of Mumias Sugar Company," says the engineer who also holds a diploma in production management from the Oversees Human Resources and Industry Development Association (HIDA).
Oddly, her previous salary at the company also turns away prospective employers despite her assuring them that she is willing to take any offer because all she wants is a job.
Hide your knickers
Hanging your underwear on a public clothesline makes them public property