Media personality Mwanaisha Chidzuga unveils Ashiki Luxury Baskets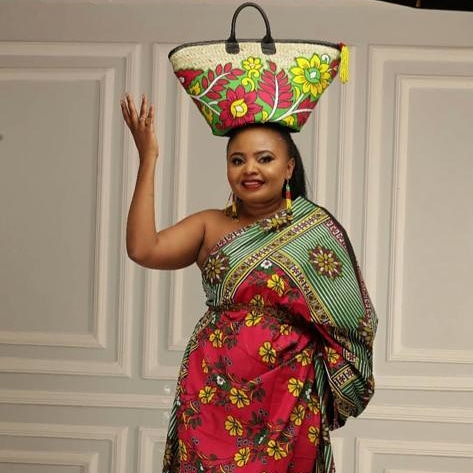 Veteran media personality and content creator Mwanaisha Chidzuga wowed audiences with her unique sense of fashion as TV anchor. She tells The Nairobian about her brand new Kiondo brand Ashiki.
Tell us about your brand name Ashiki...
Ashiki is a Swahili word that means be in love with or be passionate about something. Ashiki Luxury Basket Bags is a Kenyan luxury fashion design house founded in February 2021 by Mwanaisha Chidzuga a media personality entrepreneur and creative in Kenya. Ashiki Luxury Basket Bags is the brand's line for all their products baskets bags, jewelry, accessories and home decor products.
Ashiki Luxury Basket Bags use local eco-friendly raw materials from Kenya and and Africa to create elegant and luxury pieces that suit your everyday life. The products are eco-friendly creatively hand-made by experienced artisans from Kenya.
What was the inspiration behind the luxury bags?
Ashiki Luxury Basket Bags brand is inspired by African Culture especially the Swahili and Mijikenda culture from the Kenya coast where i was born and raised. The brand also infuses the other rich heritage, culture from other communities e.g. the use of Masaai beads, fine sisal, straw and raffia as the main raw materials from the artisans from other Kenyan communities.
All these has been used to bring out the elegance authenticity of the Ashiki Luxury Basket Bags and to showcase the beauty of Kenya. The Ashiki Luxury Basket Bags are created using raffia, straw, fine sisal, lesso and the bead work. They are hand-woven by women and artisans from Kwale, Malindi, Tana River, Ukambani and the Masaai communities.
Where should we carry these beautiful bags to?
Ashiki Luxury Basket Bags are multi-purpose bags that can be used for the following depending on the size and shape: Travel bags, Beach baskets, Pack baskets, Shopping basket bags, Hand bags, Storage and Organizer. Ashiki Luxury Basket Bags are eco-friendly reusable and long-lasting. The funds raised from each purchase of our products help in empowering women in the rural areas so that they are able to fend for their families especially now with the impact of Covid 19 which has left many with no means of taking care of themselves and their families. I hope Ashiki Luxury Basket Bags will bring you love, compassion and joy as it given me.

Yours Truly, Mwanaisha Chidzuga.
Ashiki bags : @ashikiluxurybags
2. Designers : @lizogumbo, Ikojn, Shenu Hooda, Aulagah Nato, Casual Ankara ,
3. Models : Dena Anne, Tutaya Sambuli, Mwanaisha Chidzuga
4. Photographer : @captaintenacious
5. Stylist : @style_me_letoya
5. Makeup artist: @mildred_ongachi
6. Hairstylist: @weavingbyeunice from @poshpalaceofficial
7. Shoes @instylekenya
Hide your knickers
Hanging your underwear on a public clothesline makes them public property