Songbird Nyota Ndogo to hubby: Don't be threatened by male fans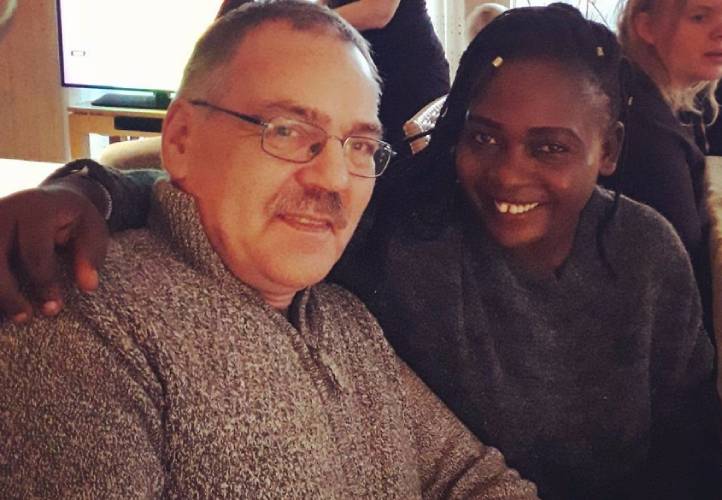 By Lilian Chepkoech.
Nyota Ndogo, a renowned singer from the coastal region infamous for wedding makeup and pregnancy pranks gone wrong.
Four years ago, Nyota won the heart of her Danish husband Henning Nielson; word reaching us is that he has been looking forward to relocating to Kenya to spend the rest of his life with his loving wife.
Going by the latest post on her Instagram, Nyota who seemed to be on good terms with the husband urged him not to be mad whenever she mingles with other men during a stage performance.
"I urge you to understand that I am a musician. If you find me in the middle of men don't be disappointed. I miss you so much but just know that I am on a business mission. Nyota Ndogo on stage is a different one from the one in the kitchen," she said.
A pregnancy prank on her man on April Fools Day almost ended her marriage, after the couple had agreed to co-parent children from previous unions. Nielson's silence got her devastated emotionally. At some point, she requested Kenyans for emotional support declaring that all she wanted was love and not money.
However, six months after the prank, Nielson traveled back to apologize to her for making her cry with a promise to get her a new car.