Kabi Wajesus in trouble with baby mama for showing off daughter online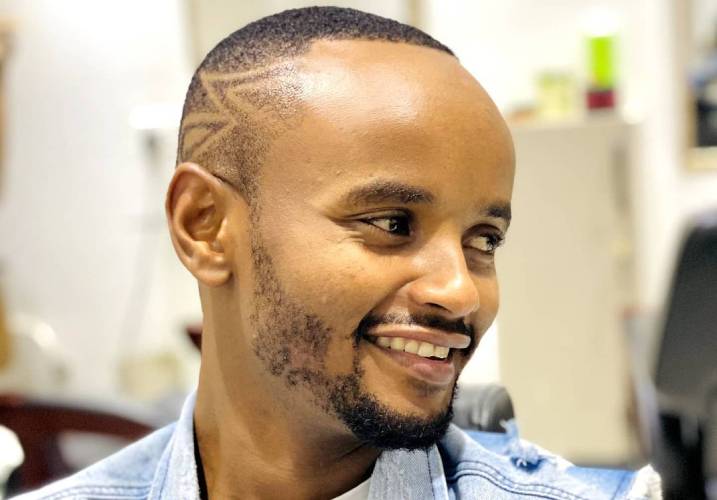 The Wajesus family is back in the limelight after Kabi introduced his first-born daughter he had earlier denied. His baby mama is now accusing him of being egocentric and selfish for exposing their daughter on despite previously claiming that minor was his niece.
According to Abby's mother, Kabi posted the first date with his daughter on social media without her consent, contrary to an earlier agreement to keep her off the limelight. In an interview with Edgar Obare, the minor's mother was keen on keeping her off social media considering what she had gone through.
Baby mama drama started when Kabi denied being Abby's father, telling netizens that the girl was his niece. But a paternity test proved otherwise forcing him to apologize.
"I am so excited to introduce Abby to our online family," said the social media influencer on Monday.
Following this latest revelation, Abby's mother is accusing Kabi of clout-chasing.
"I am shocked to see my daughter paraded online without my consent. So far he is doing what he wants and what is good for him, not considering my daughter's feelings in any way, not even what she has been through," she wrote.
Adding that she does not see any co-parenting but the usual show-off on social media.
"We had agreed that the girl should be off limelight but he has done the opposite for his own selfish reasons and in fact, the first video he posted was when we met to discuss our daughter's school," she said.
The video has however elicited mixed reactions with the majority of them left wondering if Kabi Wa Jesus denied fathering the minor just for clicks and likes because they both looked much alike.
Some have congratulated him for owning up to the mistake and accepting the minor.