Is Eddie Butita charging Sh3.5 Million to direct Wife Material Season 3?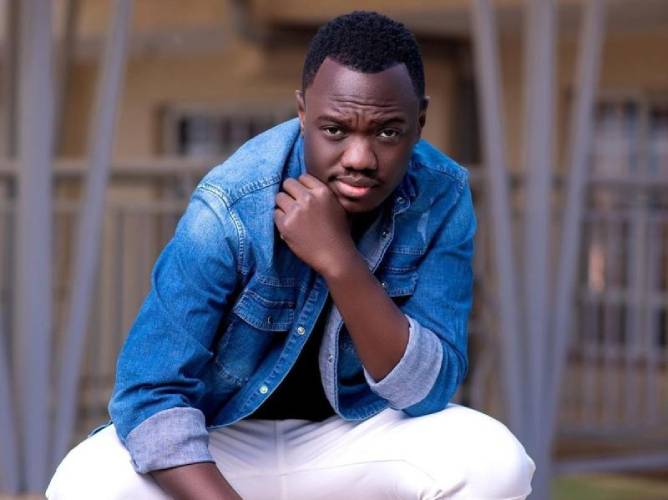 Self-proclaimed King of comedy Eric Omondi has called out Eddie Butita for failing to talk to him directly over a deal to direct his controversial show. On Butita's Instagram page, Eric Omondi wrote,
"Bro, pick my calls we need you. Wife material imerudi and we need Netflix Standards..."
On his Instagram page, Butita shared a video of Eric Omondi spewing details about the awaited show. He captioned the video, " as I started earlier, my team has insisted the rate is USD 35,000 upfront juu wewe ni mtu wetu. Tell your management to do the honours..."
This did not sit well with Eric Omondi who wanted direct communication with Butita, "...but sasa akianza kusema ati I talk to his team na hachukui simu zangu. Why would you send me to your manager yet we can talk and do business?"
Eric Omondi further said that he was okay with Butita's rates and was even willing to pay more. He wrote, "...sisi hatuna shida ya pesa we are only calling upon you to offer your professional services...shika simu yangu bro. The show begins next week Tuesday and we need you. You've asked for 35000 USD which is 3.5 million and we are even willing to pay even more..."
Eddie Butita , a bigwig in the comedy industry, had previously landed a lucrative deal with Netflix of directing the first Swahili comedy on Netflix. He is also a common face on "The Trend" on NTV.
Eric's Wife Material Show Season 3, is set to premiere on October 19, 2021. On his Instagram page, Eric wrote, "October 19th. Wife Material 3. African Edition! Ethiopia, Nigeria, Rwanda, South Sudan and Kenya send your videos...7 more days to go. "
Following the announcement, contestants from various countries including Sudan, Nigeria and Rwanda have been submitting their applications.
Eric Omondi came into the limelight after making his debut on Churchill show. He has been in the comedy industry for more than ten years. Last year, the multi award winning comedian was crowned the comedian of the year by African Entertainment Awards, USA (AEAUSA )