H_Art the Band - We love the jabers, let them come to us!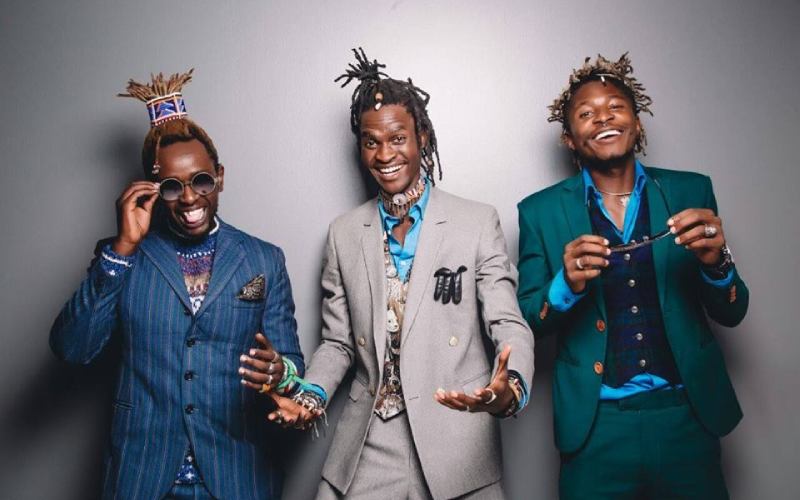 Security at Eldoret city manning high-riding boyband H_Art the Band recently had a rough time controlling mobs of excited female fans who stormed their residence last weekend.
According to a reliable source, a female fan got wind of the residence that the 'my jaber' crooners had checked into after their performance at club TMT and alerted a section of her friends. The girls then stormed the residence in numbers requesting for a photo moment, much to the surprise of the hotel staff. Luckily there was heavy police presence who refrained the building up crowds.
However, upon hearing their demands, the trio requested the authorities to let the girls have their way. The excited ladies finally got their wishes granted and posed in an embrace with some getting overwhelmed by emotions.
"We live for moments like this. My Jaber is a song that appreciates the African girl. Let them come. It's Libra season, a time to share love," they said. After thrilling the city of champions, the boyband embarks on a national tour to popularise their 'Simple Man' album before their upcoming European tour next month.