Kabi WaJesus: Baby Abby is mine, I got her in 2013 before marrying Milly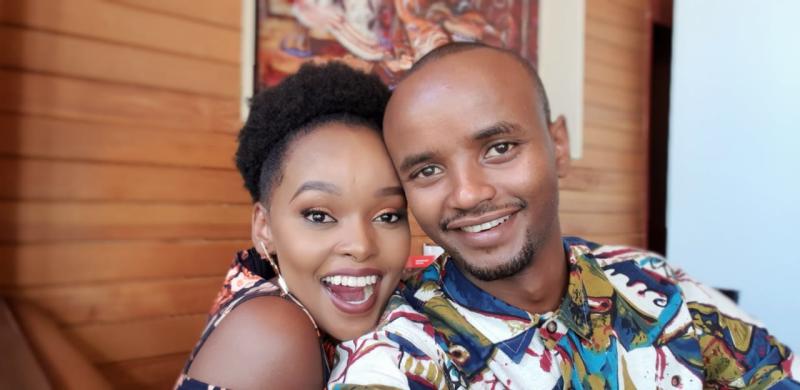 YouTuber Kabi WaJesus has confirmed that he is the biological father of baby Abby after a paternity test. Through a statement on his Instagram, Kabi stated that he sired baby Abby in 2013 before he was born again and married to Milly WaJesus.

"I wish to confirm that yesterday paternity results were issued that confirmed that I am the biological father of the child. The results confirm that, in 2013 (which was before I got born again and married), I sired Abby," read the statement in part.

Following the paternity test, Kabi stated that he would reach out to Abby's mother to discuss her welfare and future plans.

"Now with the paternity results out, it is a relief as we can now chat the way forward together with the mother for the welfare of our child. I am immediately reaching out to her so that we can discuss and agree on her future," he added.

Kabi also apologized for publicly denying Abby in the past when photos of him with the baby went viral. Netizens alleged that the baby was his due to their striking resemblance.

"I know this news comes as a shock to many of you who follow and watch us. I also know that my public comments about this matter gave a false impression which I deeply regret," Kabi added.

Denying Baby Abby

In a video, Kabi together with his wife Milly expressed displeasure at how netizens were quick to draw conclusions and clarified that the baby in the photo was his niece. Kabi even revealed that he received a letter from an unnamed individual purporting to be a lawyer demanding that he pays Sh181,895 in child support.

The father of one stated that the woman alleged to be his ex-wife (Mama Abby) was actually his cousin.

"The lady you see in this picture is my cousin, and the baby we took this picture with is called Abby – she is my niece. How can someone say you are the father of your cousin's child?" he asked.

Kabi even questioned the lengths people went to extort his family and dragging an innocent child through it.

Milly WaJesus vows to support Kabi

Now that the truth is out,

content creator and wife of Kabi, Milly WaJesus has vowed to support her husband in every way to ensure Abby gets the best.

"Guys as you can guess, this has not been easy but you know life is never easy. I understand that we all have a past and sometimes the past is tough and hard to understand," she said adding that, " But I am also a mother and I know that every child needs love and support from their parents. As a mother I will do all that is possible to assist my husband to support Abby and make sure that she becomes intergrated into our family."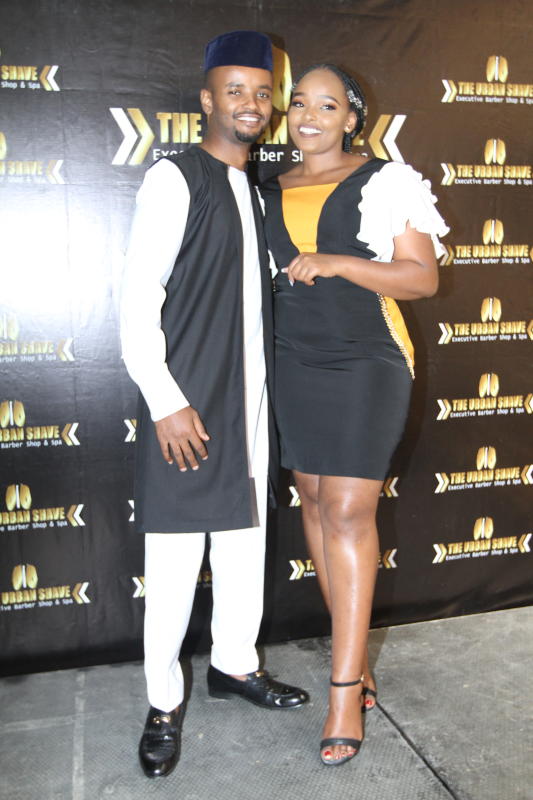 Let the children know their relatives
Relatives engaging in romantic relationships is not new. Even though there's not enough data on the subject, incest, even though many don't believe, is the new norm, especially among the youth.
According to Kikuyu elder, David Mureithi, whether knowingly or by chance, urbanisation has led the increase in incest cases.
"Traditionally, the family unit was a tightly knit affair. Everyone knew each other. There is a reason why anyone who wanted to marry never just picked a girl by the roadside and brought her home. Aunties were involved, bloodlines were established, and upon confirmation that the bride or groom came from a good family, and there was no blood relationship, then go ahead for marriage was given," he says.
Mzee Mureithi warns that modern parents should ensure that their children know their relatives, since, one day, a son and a daughter from the same parents will end up marrying each other.
From court cases The Nairobian went through, the basic three reasons for a rise in incest case are, lack of adequate housing to the extent that different and related genders are basically sharing a bed. In addition, most family are no longer tightly knit, so cousins don't recognise each other as "close relatives"and finally, plain old lust.
Kim, a city based electrician admits he has been sleeping with his cousins for years.
"It's not a new thing. I have several friends who privately admit they fancy their cousins and some go ahead and initiate intercourse," he told this writer.
He says he has had an affair with two cousins, one is married and the other is divorced.
"I take care of them, but we can't just have children because everyone will frown upon that. My family members don't know and I wouldn't want my wife to know," he said.
No African community tolerated incest
In traditional Africa, incestuous relationships were severely punished, with the lovebirds getting banished from the community. Incest occurred through rape or mutual consent and in some circumstances, enraged relatives would demand the killing of a child born out of such relationships.
Researcher Gwanda Ogot says that to break the relationship of the product of incest from the parents, the common rule was to banish them from society. The punishment, however, varied from one community to the other.
"No African community tolerated incest. In Bukusu culture, children born out of incest were taboo babies, they were referred to as "bi luswa" and the community feared such children are cursed and they will either suffer mental problems or be infertile.
Pastor Murigi Kariuki of Calvary Chapel says: "We raise our children as prisoners in our homes and when their hormones start raging, they end up having a fling­ with people close to them, many times, people who are blood relatives."
He gives the example of two cousins who met in university, fell in love and refused to end the relationship despite e­fforts by the church and their family.
"They said they loved each other and today, they are married with two children," says Kariuki.
Children follow Online trends: Psychologist
Psychologist Karen Kimani says adolescents' minds are still very feeble and can be easily convinced by factors around their lives, especially the internet.
"At least 60 per cent of the internet consists of adult entertainment, and it is easily available. These children will at one time or another, try to do those things they see online, and they will do it with the people close to them, their relatives. Living in the city means there isn't enough space for everybody and a family has to share a bedroom or even bathrooms," says Kimani.
Kimani, however, says she doesn't have the exact statics on incestuous relations, but she has met 'more than enough' patients who confess to incest.
The Nairobian carried an in-depth investigative piece on a popular politician from western Kenyan who has slept with nearly every female member of his family.
While on campus, he coaxed and had intercourse with his sister's class eight daughter. He even slept with his younger brother's wife. He later slept with and impregnated his older brother's wife, and when the baby turned 13 years, he also slept with her.
"In the case of the politician, that's a sick man who needs help. Normal people don't behave like that," says Kimani.
Bishop Thomas Wahome adds that sleeping with relatives is a social issue and the moral depravity evidenced in Kenya is because old customs and traditions that kept the society glued together, has been eroded by modernisation.
"Traditionally, our forefathers had measures in place to ensure you don't end up marrying your cousin, or a man doesn't end up with the wrong woman for marriage. As we advanced, we have actually forgotten and neglected some of these African teachings terming them as retrogressive, but they all had a meaning and a purpose. Biblically, there is no space for intermarriage within the same family in religion," says Bishop Wahome.
Incest linked to genetic disorders
and Dr Amos Mongony, a medic based in Hurlingham, says it's universally accepted after years of research that marriages within the same family increases the risk of children being born with deformities or genetic disorders.
"Incest, if it leads to procreation, might also come with disorders. I remember reading a research conducted in Pakistan, where such marriages thrive, more than 30 percent of deformities and abnormalities were from people who married within the family," he said.
Here are ten types of Kenyan cops
The bad cops hire out guns, handcuffs and uniforms to thugs. They never take a case they cannot benefit from. Then there are the loyal ones