Mzungu brought the first mattress to Kenya, and it was filled with grass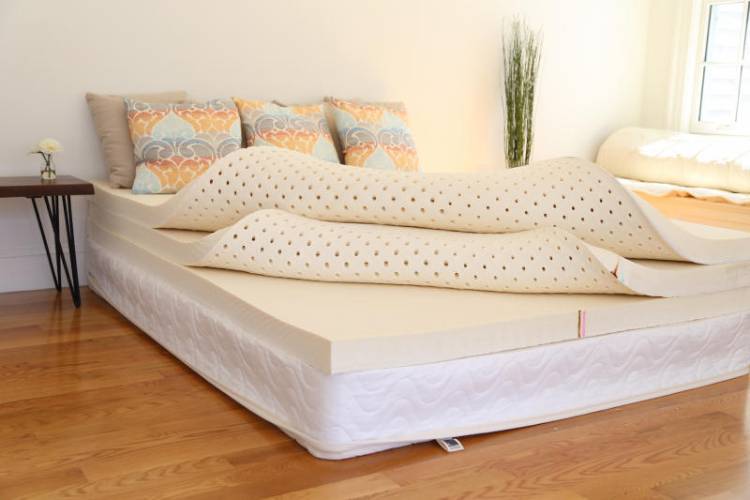 Mattresses were introduced in Kenya by the colonialists and missionaries who entered Kenya in the late 19th century. The earlier mattresses were stuffed with straw and hay. Africans were used to lying on hides and skins got from domestic animals like cows, goats and sheep.
Images of earlier missionaries like Dr David Livingstone, Henry Morton Stanley or Dr Ludwig Krapf show them enjoying rest in the comfort of a hammock. Hammocks were preferred due to their versatility. They could be held together by fastening ropes on two trees.
In some African communities mats or mkeka were preferred and were actually woven from straws and reeds harvested from swamps and river beds.
When the British colonial farmers through Indian traders introduced jute bags 'gunia' for carrying cereals and other produce, they did not know they had also introduced Africans to a new 'mattress'. For many years the gunia was the typical bedding for Africans in Kenya.
Do you know that many Kenyans over the age of 55 born in the rural areas slept on or inside a gunia? Those in the western part of Kenya slept on reed mats - 'par' that are sometimes used as ceiling materials.
Some confess to having used their first bed and mattress when they joined boarding secondary school.
The gunia had its own disadvantages. It carried lots of dust and was not easy to wash.
This caused allergic reactions on several children in schools. It was also a carrier of bedbugs and fleas. All these made scabies a common ailment with many African school-going children.
With modernity came the modern bed raised from the ground on a four-legged platform. The first mattresses were considered items of privilege by most Africans. The open coil mattress was the first to be introduced to the Kenyan market by colonialists.
The spring coils were used to make mattresses and sofa sets, and any family with such seats was considered very privileged. The spring mattresses were stuffed with sisal fibre and canvas covers. They were durable and very tough.
With scientific discoveries came the foam mattress produced for the mass market in the late sixties. Made from latex, a liquid tapped from the trunk of rubber trees. Foam mattresses were found to be durable and resilient. Foam had the ability to absorb weight and bounce and recover when pressure is removed on the surface. Did you know there are several materials for manufacturing mattresses?
We also have the water bed mattress which is made from a water-filled canvas. In the market one also finds the air mattress.
It is popular with campers because it can be inflated with pressure and collapsed again when not in use, making it very portable and convenient.