Peter Macharia Kinyanjui- First Kikuyu Catholic bishop to get married
Immortals
By Silas Nyamweya | May 22nd 2022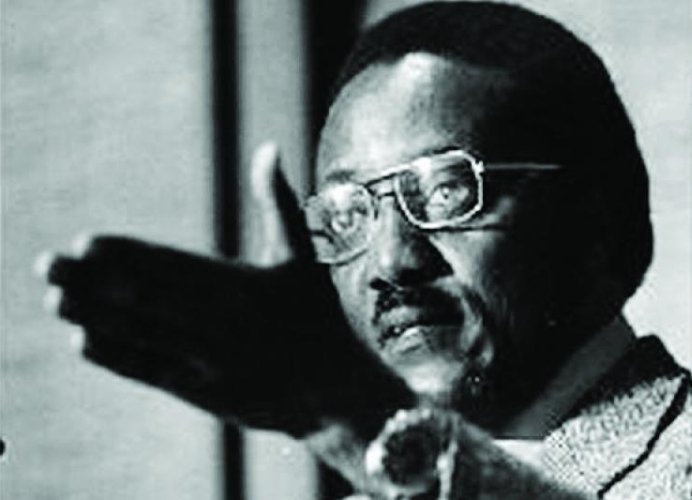 Peter Macharia Kinyanjui has been a popular figure since he became the first Kikuyu Catholic bishop in Kenya.
Bishop Kinyanjui was born in 1921 in Limuru. From his childhood, he attended mass at Holy Family Thigio. He always wanted to be a priest. His parents were Anglicans. His decision to join the Catholic Church was informed by the belief that Catholics had more freedom compared to Protestants.
His passion for priesthood led him to St Augustine's Minor Seminary in Nyeri, where he studied until 1939. He was later sent to Rome for further studies in philosophy and theology. In 1946 he completed studies in Rome and was ordained a priest at St Peter's College.
On May 21, 1961, Pope John XXIII consecrated him in Rome as bishop, alongside 13 others from diverse missions in different countries. On November 25, 1964, Pope Paul VI appointed Kinyanjui as Bishop of Nyeri upon the transfer of Bishop Cavellar to Marsabit diocese.
As the Nyeri Bishop, Macharia developed the Catholic Church in Central Kenya, where he launched many schools.
According to the Dictionary of African Christian Biography, Bishop Macharia disagreed with some of the Catholic Church doctrines in 1967. He disagreed with the idea of confessing sins to a priest and continuing to sin. He went back to his parents' Anglican church and got married.
He felt that the Anglican Church was similar to the Catholic Church and, as such, did not quench the spiritual thirst of its people. He thus did not agree with many beliefs and practices of both the Anglicans, representing the Protestants, and the Catholics.
In May 1969, he opted to quit the Anglican Church and launch his own, which he called The Resurrected Christ Ministries. He considered it a refuge for people dissatisfied with the beliefs and practices of the Catholic and Anglican.
He started Bishop Kinyanjui School and Hospital, as well as Bishop Kinyanjui Nursing School. His main goal was to promote religious living, help people to develop their careers and empower them through education.
He died on February 20, 2003, aged 82.