Interior Cabinet Secretary Dr Fred Matiang'i wants men who lure school girls for sex to be profiled and forced to marry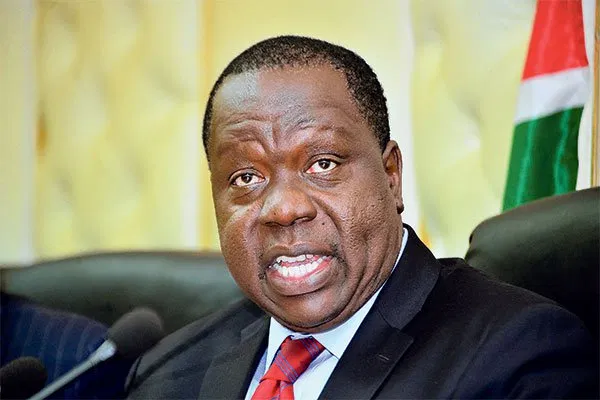 Interior Cabinet Secretary Dr Fred Matiang'i wants men taking advantage of underage girls to be forced to marry.
"If they don't know how to seduce grown women and taking care of them in a proper manner, they should be helped. We can help them find women for marriage and also keep them on their toes on how they should relate with them without using violence," the CS said during a security meeting recently held in Nyamira County.
During the meeting attended by Nyamira County Commissioner Amos Mariba and his five deputies, chiefs and assistant chiefs, Matiang'i gave an order that men, who lured school girls for sex be profiled and forced to marry.
The CS cited two cases of sexual brutality meted against girls aged six and nine within the last two months. The first case was reported in Nyamira North sub-county at Bonyarorande, where a father killed his six-year-old girl after her mother reportedly refused to allow him to sleep with the minor.
In another incident reported at Nyamwetureko, a 40-year-old man defiled his nine-year old niece before killing and burying her body in the house.
Matiang'i said the cases were representative of the national outlook on the prevalence of the vice and noted that many cases are not being reported by administrators.
"Our society was never been like. We wonder what is becoming of our communities because defilement of children, especially girls and womenfolk, are now almost becoming a norm," the CS said.
In a new approach towards enhancing campaigns against rape, defilement and other forms of sexual abuse, the Government wants the provincial administrators to report all cases and help in their reduction.
The state will now be using statistical accountability across all the ranks of provincial administration in evaluating performance of County Commissioners, all their assistants including chiefs and sub-chiefs, in dealing with these vices.
"All cases must be reported by administrators. And they (administrators) are the rightful people who can help the communities in dealing with the vice by ending illicit brew and weeding out bad elements, who should be isolated," Matiang'i said.