Premium
Ian Ngunjiri: Man who smiles all the way to the bank for breeding animals
Citybiz
By Silas Nyamweya | Oct 4th 2022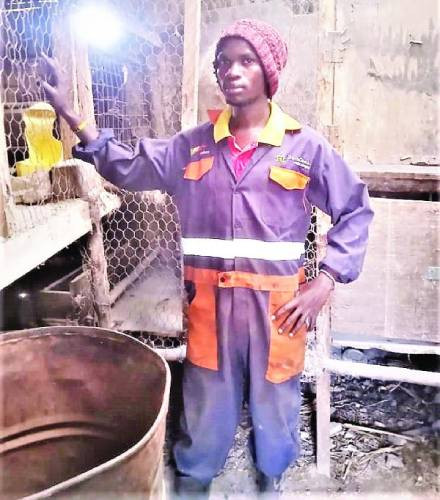 How many types of animals should be really kept under one roof? For many people, the answer to this question would be one, two or at most three.
However, animal lovers can be intrigued at the probability of keeping different types of animals under one roof.
For Ian Ngunjiri, keeping and tending to different animals under one roof is his passion which he has been able to maintain in reality for several years now. Ngunjiri who currently resides in a Nairobi estate where he also plies his trade started off with local doves before increasing the number of animals to his pool.
Ian has always been passionate about domestic animals.
A City biz reporter visited him at his place of work (an animal farm) in Umoja 2 and found him cooking food for his dogs. He tells us the dogs are not just the usual types, they are special breeds imported from German, USA, Singapore, and Australia. The specific dog breeds include bowl belly, Pitbull, German shepherd, Marinoise, Chiwawa and Rottweller.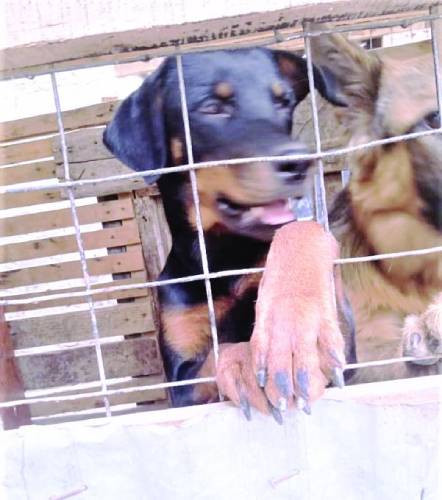 These are mainly used for mating and breeding purposes.
"Customers who want their dogs to be mated come here and the process starts immediately after paying the requisite fee which ranges from Sh10,000 to Sh15,000 depending on the dog breed" he tells City Biz, adding that prices of a young puppy ranges from Sh30,000 to Sh50,000 again depending on the breed.
Nationwide appeal
Despite the shed being seemingly in a secluded place, they manage to get customers from different parts of Nairobi and its environs.
"We get customers as far as Kitengela, Machakos, Naivasha and other parts of the country" Ian reveals adding that although we use social media to reach potential customers, referrals have worked well for us"
Stay informed. Subscribe to our newsletter
Under the same shed are also different indigenous and modern poultry including, ducks, doves, trumpeter, capuchin, short pick, potter, speed, Hungarian. Ian also maintains special types of hens including bantam, black meat, silk, Guena pigs, polish, freezer, and indigenous types. There are also different types of ducks including Egyptians, jumbo, Indian runner, Peckin and Malladi.
Prices for these type of poultry range from Sh3,000 to Sh5,000 depending on the bird type and market demand.
Ngunjiri has also capitalised on the high demand of rabbits and as such, he also maintains special breeds, mainly the white California type which is rarely found in Kenya. These he also keeps to cater for customers who want this type of breed for mating and other products such as fur and meat.
Other animals under Ian's roof include goats, and pigs. Though he may not make sales on a daily basis he has been able to achieve stable earnings due to the diversity of the animals he deals with.
Health concerns
A major challenge associated with this business is disease outbreaks which if not well managed can affect many of his animals.
"We have to be very vigilant on disease outbreaks otherwise we will suffer a huge loss in the event of a pandemic"
Another challenge is the high cost of operations occasioned by increased prices of food products.
"We source special foods from animal food vendors in different parts of the estate and now the cost is up threefold, a factor that affects our overall earnings"
A typical day for Ngunjiri starts with the usual cleanness of the entire animal shed after which he proceeds with looking for or making food for the animals. In between he had to attend to customers who are looking for services or products from his farm.
Celebrate Easter in style with our KES999 annual offer