Love and osmosis: Why happily married couples start looking alike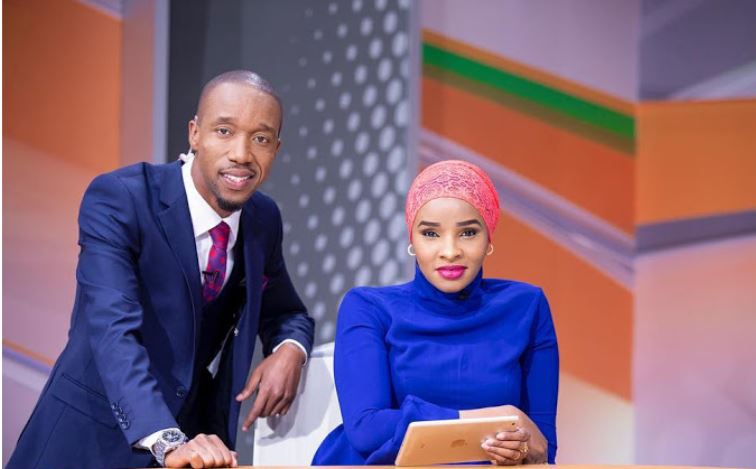 "Wanasema tumependana hadi tukafanana," sings Okello Max in his latest single featuring Bien. He was referring to the strange phenomenon where couples sometimes look alike, especially after being together for so long.
When you're in love— really in love—, then you start to look like your partner, apparently. You share everything else; you eat the same meals, fight over the same blanket and even start to steal each other's catchphrases.
If you live together long enough, then the least you can do is start to look alike. Just look at these couples:
The stone-cold Kibakis
Former President Mwai Kibaki and the no-nonsense First Lady, Mama Lucy, were married 55 years. On his best days, President Kibaki was stern and business-like, and he could pull off the cold stare with ease.
It was a stare he clearly shared with the late Mama Lucy, as those journalists who attended the famous "I have only one wife" press conference will tell you. This was a power couple, and whether they were attending state functions together or glaring at reporters, you didn't need to look too closely to see the resemblance.
Rashid Abdalla and Lulu Hassan
The couple who gave life to 'Bring your spouse to work' day have been together for just over 13 years. In that time, they have delighted viewers with their easy chemistry, their stellar fashion sense and their effortless delivery of news.
Kenyans have always wondered, though, what it's like to live together AND work together. Does the tone change when the cameras are off? Do they ever slip up on set and use petnames instead? Seeing as the couple spend most of their time together during the day, surely it's not too long before they blend into each other?
The Mateke Family
Gospel DJ Mo and hitmaker Size 8 are another popular couple who have had their ups and downs. They got married in 2013, and have been blessing their fans with music, scandal and inspiration ever since. While the couple has had their ups and downs, they still make for a great family portrait. One where it is very clear they have been together for some time now.
Raila Odinga and his gachungwa
Former Prime Minister Raila Odinga offered Ida a handshake in September of 1973. Their marriage has withstood the test of time, witnessing political upheavals, prison time and even the strange, shuffling Tinga dance. Still they remain, a power couple for the ages.
Other honourable mentions include LSK President and newest addition to the wheelbarrow ranks, Nelson Havi and his 'associate' Fellicine, the WaJesus family, which prays together, stays together and takes very photogenic photos together, anchor Waihiga Mwaura and his better half Joyce Omondi, and even comedian Terrence Creative and Milly Chebby.
But is there any truth to the theory? Can couples actually end up looking alike after being together for long periods?
Shared manner of doing things
Mary Gacheru, a counselling psychologist specialising in family and marriage, believes that couples share mannerisms and social cues, but ultimately, it is inaccurate to say this causes them to look alike.
"These people have no consanguinity. There is no relationship between them, so it is unlikely that they will actually end up looking alike. A dark lady does not suddenly turn lighter or a tall one get shorter. It's more about those aspects of behaviour and mannerisms that we see."
"What becomes evident is the shared manner of doing things. Their eating habits rhyme because of staying together for long. Their parenting style, the approach to social activity, they become the same because they have been together long enough to learn each other's behaviour," she says.
There is an aspect of marriage, too, according to Mrs Gacheru, where the couple make concessions with each other because it's easier.
"A couple tends to get such a good understanding of how their partner likes to do things. So, over time, they create this element of agreeableness, which is perceived as commonality.
"I'll give an example. My husband likes long-sleeved shirts. Whenever I wear anything short-sleeved or sleeveless, he does not appreciate it. And because I do not want the disagreement, because I don't have the energy for confrontation, I wear what he wants so that we move on without friction. This is an example of our dress codes coming together."
In researching the theory that people who live together end up looking alike, scientists posited that living together means mimicking each other's facial expressions and behavioural tics, which over time could lead to that perceived resemblance.
Other studies showed that personal choice plays a bigger role. A 2010 report from the Personality and Social Psychology Bulletin showed that people are more attracted to features present in their relatives and, specifically, their parents.
As Mrs. Gacheru puts it: "What you are today is a sum total of what you picked from your family. If you had a mother who was short, for example, who walked a certain way, and you admired these traits or features, you will tend to seek out a lady with similar traits."
"Equally, if there is something your mother did that never impressed you… if she used to drink, and as a result disrespect your dad; when you are looking for a partner, you will categorically refute anyone who drinks. You will take a detour from any traits you hated your parents had."
Very conscious choice
"This is a very conscious choice. When you meet someone who has those traits, you are likely to drop them, and that relationship will be dysfunctional. Any time they do those things, it will be a trigger for you, and you will develop resentment because of it."
But there are also rare instances when couples actively seek out specific genetic traits they want to pass on. Like a girl looking for tall men so her children are also tall. Or a man marrying an intelligent woman so his children are just as smart.
"In reality, genetic makeup rarely comes into the equation unless an issue arises," says Gacheru.
"When kids are young, they are angels. When they get older and start to misbehave, then couples start looking at each other and saying 'This habit is definitely from your side'."
At the end of the day, there is no shame in being choosy.
"Being selective and deliberate when choosing is a driver for you. It helps you make determinations for the kind of person you end up with, so having a type is important. It sets the stage for whether you will get along with your partner."