WhatsApp groups choking with Covid medical, funeral Harambees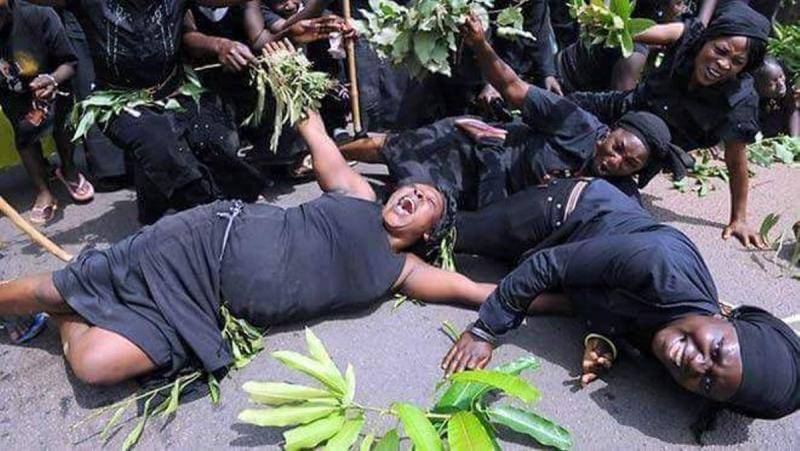 One afternoon Victor Kisa was lazily scrolling through his WhatAspp only to discover that he had been added to a funeral fundraising group. Out of the 40 members, he only knew two who happened to be distance relatives. He could hardly remember the last time he interacted with them.
Upon inquiring the purpose of the group, Kisa was told it was formed to fundraise for a group member's relative.
He pressed the exit buttoned and left. "I felt there was lack of courtesy for them to add me in a group of strangers. Furthermore, I didn't know or have any relation to the bereaved persons," says Kisa.
He said he was angry that he too was grieving after losing a close relative yet no one in the group had made an effort to reach him and find out how he was faring on before being added to the fundraising group.
"Why would they just wake up and add me into a fundraising group without bothering to find out whether I am alive or dead?" wonders Kisa, summarising the current fundraising trend that has permeated all corners of the land. This mode of fundraising is fast replacing the traditional method where relatives or friends of the deceased met every evening in hotels or homes for prayer and to raise cash to offset hospital and funeral costs.
Such groups would also gather over a cup of tea, bottle of beer or goat ribs in open fields, churches and social halls as well.Though some people in rural and urban areas still attach value to physical meetings, the digital generation finds them outdated, expensive and time consuming.
Physical meetings
"Physical meetings are annoyingly draining in terms of organization and cost. It does not make sense for people to abandon their tasks and get into traffic to assemble at a particular point where they are likely to be charged for space, food and drinks," says Sammy Nyongesa.
Formerly a senior superintendent at City Mortuary where funeral arrangement plans commence the moment a body is brought for preservation, Nyongesa says remote fundraising is the new norm and that the faster it is embraced by Kenyans, the better.
"It saves on time and transport costs. Those mourning don't need to incur transport cost to attend meetings. The cost saved by avoiding physical meetings can be channeled to the bereavement fund," says Nyongesa.
And he is right. In recent years, physical meetings in city hotels have fizzled out as people get hooked to their phones from the comfort of their bedrooms to mourn, raises funds, give updates and even attend burials via online platforms.
For those who prefer remote fundraising, WhatsApp is the way to go since they are able to be involved in meetings while attending to other issues. They also receive real time updates of any developments.
"Since the world is evolving, people have to change ways of doing things. In the wake of corona virus, it is no longer sensible to hold physical meetings due to health risks," says Ezra Olack, chairman, Funeral Services Association of Kenya (FUSAK).
The Covid-19 pandemic has also resulted in containment measures restricting movements and gatherings. Remote meetings are being encouraged at the expense of physical gatherings. For Olack, WhatsApp is a timely platform, more so at a time when a people dogged by effects of the pandemic, are burdened with huge medical bills and funeral expenses.
"Life has to move on during times of adversity like now. We can't just stop burying the dead because COVID-19 is around," says Olack whose wife Pheloy Nyangai died of kidney failure at Kenyatta National Hospital.
"When at my lowest ebb, I get comfort from messages posted on WhatsApp," he says.
Online platforms abused and misused
But some like sociologist Dr Francis Kerre and Bishop Mark Kariuki think the popular online platform is being abused and misused.
"It is abhorring to resort to begging in the name of raising money to bury a departed soul. Our culture should not die because of modernity. Chinese and Japanese haven't killed their culture due to modernity; in Kenya, we are doing the opposite because of our greedy and dishonesty," says Kerre, a lecturer at Kenyatta University.
Bishop Kariuki says though WhatsApp is a good idea whose time has come, the platform lacks etiquette since people are invited without their consent.
"I don't want to sound uncaring, I detest the habit of adding people to groups without first calling them to explain the agenda. I always find myself, a stranger, in many WhatsApp groups with send-off requests," says Kariuki of Deliverance Church.
There are people who, at any given time, find themselves in as many as 10 WhatsApp groups soliciting for money either for offsetting medical bills or catering for medical expenses.
Bishop Kariuki says being in multiple funeral fundraising groups has a psychological effect on people.
"It is sending the wrong signal since people assume the frequent deaths are a sign that many are dying, when that isn't the case; people have always died anyway," explains Kariuki.
Less costly funerals
Like Kerre, the bishop is advising people to resort to simple and less costly funerals to avoid overwhelming others with send-off requests. Nonetheless, he agrees that remote gatherings have minimized funeral costs.
"We have to accept that times have changed and that we need to change too by embracing technology like WhatsApp. But those grieving should avoid unnecessary extravagance," says Kariuki.
But that is easier said than done. Kenyans value funerals and expensive ceremonies are accorded to the dead with mourners gathering for several days even in the wake of Covid-19 pandemic. In fact, in a recent address, Health Cabinet Secretary Mutahi Kagwe while outlining revised containment measures, reminded people to avoid funeral meetings, saying they were avenues for spreading the virus.
"It is emerging that people attend funerals where they get infected and succumb to the same virus we are trying to fight. If you want to remain safe, please stay away from funerals because you will die yet we don't want to lose you," said Kagwe.
But Kerre is among those who believe that WhatsApp fundraisers are turning into a platform for fleecing cash under the guise of benevolence from a timid society that places so much value on the dead. The Kenyatta University lecturer says remote fundraising has broken kinship ties and distorted culture as the young generation get addicted to social media.
Sh40,000 per week
Before the 90s, the don recalls, elders took charge, providing direction on how funeral rites have to be conducted.
"The old people who are expected to be role models have abdicated their mentorship responsibility. They have failed to teach the young generation about rites surrounding funerals and burials," says Kerre.
According to the sociologists, many of those seeking financial help to bury their beloved ones, do not deserve assistance.
"We have lost our morals and ethics. Surely does a well-off family really need help? Soliciting money on WhatsApp forums is not a honest way to do things especially when a family is capable," says Kerre.
Citing a close relative who is participating in five remote funeral harambees, the don estimates that the man will part with a minimum of Sh 10,000 if he sends Sh 2,000 to each WhatsApp group.
"You can imagine this the amount contributed in a single week, it goes without to saying that at the end of the month, Sh40,000 will be spent," states Kerre.
Some people according to the lecturer, come up with huge budgets they are unable to fund forcing them to solicit for financial help elsewhere.
He is urging for simple less costly funerals in order to preserve our dignity and culture.