Naming children: Why the Liams, Jaydens and Ethans of this world are here to stay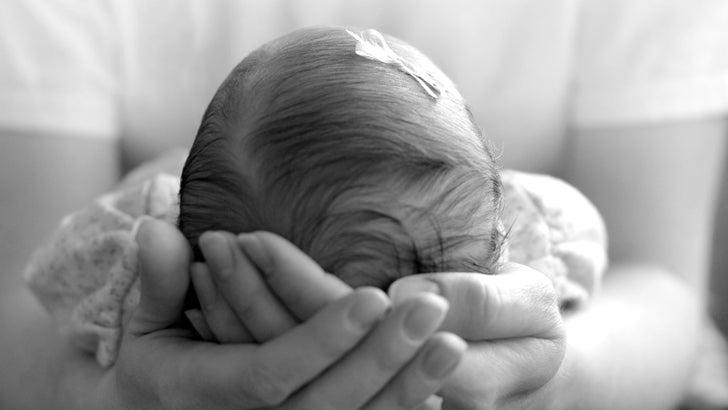 It took the entirety of Judy Wangari's pregnancy for her and her husband to settle on a name for their son. They went right to the wire, debating the final two shortlisted names days before she was due.
"My husband wanted to name our son after his grandfather, while I wanted something modern as a first name. I thought it made more sense as a middle name. We had gone back and forth over it for weeks. We had even tried to recruit other family members to argue on our behalf but we were still deadlocked as we were heading to the hospital," she says.
As first-time parents, Judy and her husband Paul were desperate to get it right. With the weight of tradition hanging over their heads, as well as a mish-mash of their individual cultures, the two were also keenly aware of modern naming trends.
"One of the first things we did was to cross out any popular name from the last two years," the 26-year-old marketing executive explains.
"No Liams, no Jaydens and no Ethans. At some point, my husband wanted to name him Lionel, so we put a ban on all sports-related names too."
Eventually, they reached a compromise. When she held a fussy Olela in her arms for the first time, Wangari knew they had made a good choice.
African roots
For Henry Mwirigi, the most important thing was keeping his son in touch with his African roots.
"The process of choosing a name for us was pretty straightforward," he says. "We had already decided his first name was going to be African, one that was authentic and which reflected positive energy. His second name was chosen by my mother, and his third is mine, the family name."
"It was an important decision, for sure. The name is his identity, and it gives him a sense of pride and belonging. I wanted that for him, just as my name had done for me.
Mwirigi is part of an increasingly rare breed of parents, who are actually familiar with their community's naming traditions.
"Usually, in our community, the name given to a child reflects the character, disposition, standing and nature of the person he is named after. It is the parents' responsibility to name their child after the nature of their namesake.
"This helps perpetuate lineage and keep a strong connection between the living and the dead. That way, they can live on through the new generation."
A more common approach these days is to pluck a name from popular culture, from the trending stories we consume, and from the sports personalities we admire. Like Bill Clinton Odhiambo. Or Willis Obama Oluga. Or something boring topical like 'Promulgation', 'Chungwa' or 'Handshake Wanyama'.
Which is to say nothing of the swarm of Liams currently enrolled in primary school, or the Brians now staring down the barrel of the third floor.
The game has changed. The tradition of naming has been dragged into the 21st century.
Parents now have an entire world of names to choose from, instead of the family tree they were once restricted to. But is this shift just a passing fad? Are we abandoning our cultures in favour of Western ones? Is naming the latest trend to suffer globalization?
Professor Jamin Masinde, a sociologist and Associate Professor at Moi University, believes the evolution in naming is not so much about Westernisation.
"It's a question of character. If within our own naming system, names don't represent good character or good role modelling, then we reach a place where our own value system is failing.
"We end up looking at the heroism in other cultures. So, instead of naming your child Kariuki, you name them David James because there is a more identifiable hero in that name for you."
Is traditional naming dying off?
He adds that: "Traditional naming is definitely dying off. We see kids resisting being named after their grandparents for example, saying it's old-fashioned. But if you name them after a football player like Ronaldo, they see that as more palatable. It's more heroic to them because they can immediately identify within their own social spaces and family."
"I have a son who insists on being called 'Van Dyk', refusing to be known by any other name. All his friends and playmates call him that. I have even been made 'Baba Van Dyk', and if you come looking for him by his given name, you might not find him."
Professor Kimani Njogu, a linguist and cultural scholar, attributes the change in naming practices to globalization and the spread of different cultures across the world.
He says: "Naming is cultural, and we name in order to give identity. This could be within the family or community, to capture a certain event around the birth of that child. Global connections broaden our cultural understanding and appreciation."
"The changing face of society also has an impact on naming. In the Kikuyu culture, for example, it was very difficult for children to carry the names of their mothers. They mostly took the names of their fathers. But today, the family dynamic has shifted and we have more single parent homes.
Changing face of family unit
"We have more single mothers. The feeling on single motherhood is more positive, too, so we see more children taking names from that side of the family."
Having an African name is important, says Professor Njogu. But there is a lot more to an individual's personality than their name.
"There are people who feel dignified by identifying purely as African, and carrying their African names is how they do it. But thanks to global interconnectivity, a lot more people feel their Africanness is defined differently. The value is attached to their identity, which is tied to other aspects like religion."
He says it is unfortunate that Kenyans tend to tie names to ethnic communities.
"There is nothing wrong with belonging to a certain community. The world is diverse, and our diversity is our richness," he adds.