Your bill: Guys, this is the cash you spent chasing women in 2020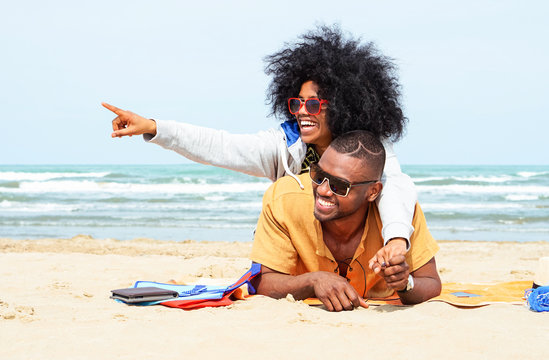 A nice, simple weave costs around Sh3,000. That, plus an afternoon in the salon, brings it to about Sh5,000, give or take. Nails, make-up and miscellaneous improvements on 'God's image' require another couple of thousands.
And then we go to food. An average order of pizza or a burger costs around Sh800, assuming it isn't accompanied by any sides or drinks. Not the kind of drink that comes in a long bottle with a percentage on the front, either; those will set you back Sh1,200 on the lower side.

At some point, most men have had to draw up a small budget in the vein above including Sh200 for airtime, a ka-Sh500 for fare or cab besides the occasional Sh5,000 for an ailing relative - to that chick you have been pursuing. All these expenses are sometimes hidden in the fine margins of mobile money transfer statements.

The festive season sees a sharp increase in expenses related to the search for female company - most of them slay queens who lighten a bar table teeming with brown bottles. So, to up their game playing the field, some men took their chicks, mostly side dishes, for holiday trips to hideaways at the Coast, the Mara, Samburu, Nanyuki and for the broke ones, Naivasha and Nakuru.

Others went to Baringo in borrowed cars and checked shorts. Okay, some cars were also hired, leased or company-owned. The sad thing is that majority of men never end up marrying these women they burn so much money on. Just consider: an average, misguided dude spends around Sh10,000 a month to hit the sack with one descendant of Eve.
That amount can buy between 15 and 20 bags of cement, if you were to erect a simple house back in the village. Or two trucks of sand. Or eight boxes of tiles. That 10k sorts out your plumbing, buys you two proper wooden doors and window frames, and pays your labour for a week.

With that kind of money, you can grease the right pockets to fast-track your business permit application.
But for some men, between bags of cement and a chick's bags to sleep over, the cement doesn't make the blood sing quite like a torrid night with a lady in Diani.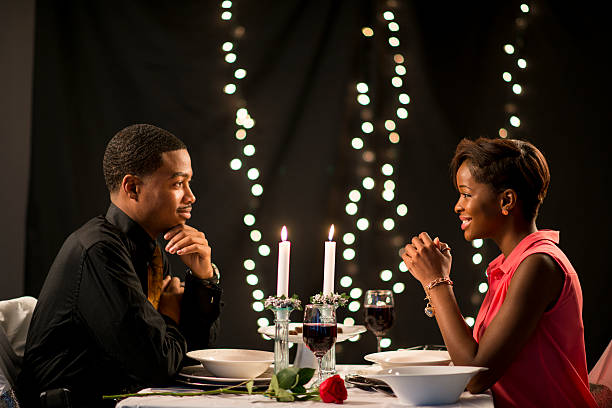 But that Sh10,000 a month comes to Sh120,000 a year, and the upwards of Sh200,000 if we count the holidays. We haven't included various gifts and 'sorry treats' and 'make good' getaways that might nose the figure northwards of Sh300,000 for just a lay that doesn't last three hours!

Never mind the above expenses are for an average, struggling middle level jobber in a company that has declared a profit warning due to the vagaries of Covid-19. A dude who works a 9-5 shift making something on the shameful end of the second tax bracket. It's a completely different ballgame for the gentlemen who can fly their lovers out of town and whose entertainment budget can rent a small house in Runda.

But the game is the same, regardless of class or income. Edwin Juma, a political science student at Moi University, joined the popular dating app, Tinder, when the pandemic hit back in April. Lockdown and curfews meant he had to rethink his strategy for meeting women.

"I had always been skeptical about dating apps," Juma says, "But I thought it would be a nice way to still play the field even while stuck at home."

In the period between getting his first match and now, the 25-year-old has spent over Sh36,000 on dates alone.
"I didn't even notice how much I was spending. You meet for drinks once or twice, sometimes coffee, other times lunch. Maybe you get alcohol if things go well and you take the girl back home with you. And then you have to host, and that comes with other little expenses which you don't really think about. I went over my (mobile money) statements and I was shocked."

For Leon Mbugua, an IT consultant in Nairobi, his biggest expenses have been out of town trips.
"I've done four road trips this year," he says. "One before March, and the others as soon as travel restrictions were lifted. I always planned them carefully and budgeted as realistically as I could. I still ended up spending more than I wanted. One weekend trip to Naivasha cost me 50k, just for three days. It's funny, I went with a friend at the time, and we came back as friends still!"

The overall assessment? It's not worth it. Five such trips and Leon could blow Sh250,000 which can be invested in a Global Mutual Fund giving at least 20 per cent return. That could bring Sh50,000 in interest which if rolled over with the principal sum for 20 years could translate to millions in nest egg at age 50, assuming one started at 30.

"A man who relies on money and lavishness to get a woman's attention will hardly maintain the woman the moment that money is no longer there," quips Ja Loka, a popular and often controversial Twitter 'bigwig'.

"Being rapacious in one's youthful days only points to an old age with nothing to be proud of after many years of working. We need to have a society of men who are strong in character, spirit and who stick to their ideals no matter what. Men must love and invest in themselves and their families first, and once a strong personality is established, any woman who believes in you will automatically come and stay."

"Don't be stingy not to spend on a woman, but let it done cautiously, and the effort must come from both parties. Do not put the cart before the horse!"

That 150k might seem like a small amount, but in the grand scheme of things, it can go a long way in securing a man's future. It may not be enough to secure a plot even in Machakos, but it can be invested more aptly.
According to David Kariuki, a Finance and Administration Director at Assured Management Solutions in Nairobi, investment should be something on every young person's mind.

"Youth will always be youth, and will have fun," he says, "but they should not spend so much on women. As a man, have a goal of saving at least 10 percent of your net earnings. Plan for tomorrow and later years. It is unfortunate that land is overpriced in Nairobi, and in Kenya in general.

"The most stable and guaranteed investment is real estate, but the capital outlay is so high that the youth may not afford. If you ask me, digital marketing is the way to go. At least have a laptop, smart phone or iPad and sell goods and services online. Also, learn to network and form forums that are economically relevant."
Indeed, young people have little to no interest in saving money.

"Generally, the average age for people holding pension funds is around 45 years old," says Michael Komen, a Senior Pensions Administrator at Octagon Africa.

"It's true that we don't have a saving culture compared to previous generations. If you look at the Retirement Benefits Authority, you realise the funds under pension are around Sh1.2 billion.

"These are a lot of funds, but you look closer, and very few of the people holding funds are young people. For you to save, you need to be hired on permanent basis. Most young people move from organisation to organisation, or they're unemployed."

Even so, he advocates saving for the future. "We need to understand why it's important to save. Pension is not meant to cover you during hard periods or emergencies. It's for your retirement. Young people should understand this," he says.

Adding that, "It's very simple and seamless to start a pension scheme. You can save as little as 20 shillings in a day. Or 10 per cent of your earnings.

"There are so many personal plans you can go for; whether you're working in an SME or even the jua kali sector. Saving is very easy to do, and young men need to get into the culture a bit more."
Hide your knickers
Hanging your underwear on a public clothesline makes them public property