Operation Ondoa Mwakenya: Maasai Mara comrades vote for new leader to end cheating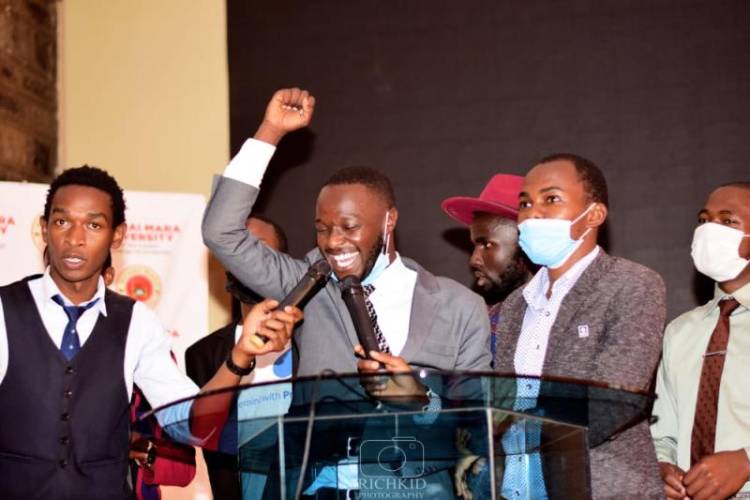 Maasai Mara University students have surprised many after electing Kelvin Mutava as their new president, based on a manifesto that he would halt use of mwakenya in exam rooms.
Mwakenya alias "mwaks" is an illegal material that students carry into exam rooms as "back-up" they copy from.
The students voted in Mutava's coalition despite the fact that he had announced publicly that his team was devoted to fighting exam cheating using an initiative dubbed "Operation Ondoa Mwakenya".
At the university, anyone found cheating in exams is punished by expulsion. According to Mutava, the students wanted manifesto that was concerned with more than their welfare.
"We placated them by having ideas of pushing the admin to renovate our campus and construct new walkways in campus, but this Mwakenya issue touched them most. They whole-heartedly voted my team (delegates) in," Mutava, a Bachelor of Communication and Journalism student said.
Mutava garnered 22 votes out of the possible 45, with two votes being spoilt. His closest contender bagged 21 votes in the hotly contested election.
He told Campus Vibe that he was initially scared of touching the issue because he thought he would be interfering in students' "co-curricular" activities but he was amazed by the support he got.
"I am still shocked how university students could support this because some time back, other leaders had initiated this move but it flopped," the Third Year student said.
He added: "We want to inculcate reading culture among students to avoid last-minute cramming when exams knock."
Institutions that are issuing their exams online and rarely have their students sit in exams like the University of Nairobi have embraced technology while for the lot that has to be invigilated, the institution uses CCTV cameras to curb cheating.
Joyce Karimi, a student at Maasai Mara University, said that it was sad that cases of exam cheating had risen yet it would affect them later in their career life.
"It was time to show other universities that integrity is vital and stealing exams does not help a soul; in fact, it devalues our abilities," Karimi said.
When a similar initiative was tried at Murang'a University of Technology by student leaders, the Vice Chancellor, Prof Dickson Nyariki, came out to support it, saying that it would help the students equip themselves with necessary skills, thus leaving the campus fully baked.