Too hot to handle: I turn away campus girls begging to sleep with me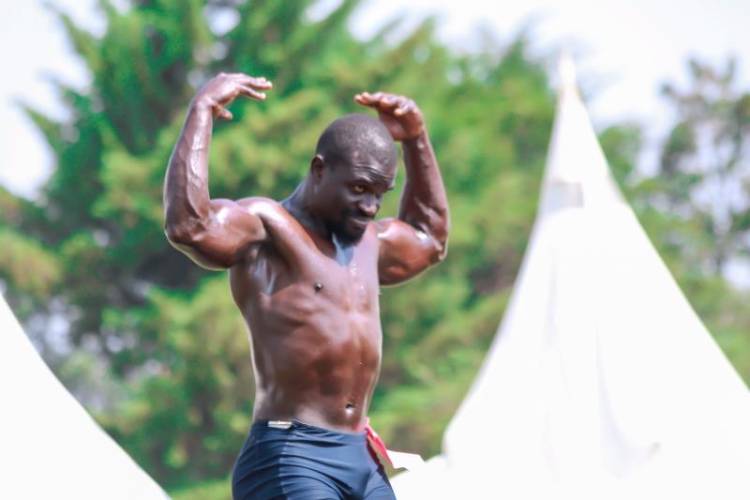 When Kevin Totti started the journey of weight lifting back in 2006, he was determined to climb up the ladder and be among the best body builders not only in Kenya but also in Africa.
It was an interesting undertaking for a 14-year-old at the time, which elicited resistance from his parents and close relatives who feared it would make him belligerent.
However, that did not discourage Totti who was focused on working hard to prove to them that it was a good venture and which he had passion for.
In the little known Harina estate in Londiani, Kericho County, Totti would wake up at 6am and walk into the nearby gym for his daily one-hour workout. His consistency mesmerised a section of older villagers who started flocking to the gym to lift weights, too.
When he joined Vihiga Boys High School in 2009, Totti developed a passion for rugby and soon started playing for the school team. Within no time, he was the best rugby player in the school and received accolades every time he participated in the game.
The passion grew more when he joined Masinde Muliro University of Science and Technology (MMUST) to pursue a course in Community Health and Development in 2015.
Apart from becoming a frequent client in a local gym for his routine workouts, the 29-year old also joined the university's rugby team and soon became a regular starter.
"When I joined MMUST, the first thing was to look for a good gym where I could continue with my daily workouts. Body building requires consistency to keep the body in shape and fit," says Totti.
It is in the university team that he met Samuel Weche, a fellow student, who saw his potential and encouraged him to participate in the 2019/2020 Mr Flex competitions at the university.
"I met Weche when I joined the rugby team and we became good friends. He was very optimistic that I would win if I considered participating in the competition," he recalls.
Totti decided to give it a try, taking the second runners-up position. However, after thorough preparation and adherence to strict eating routines, Totti was successful the following year and was crowned as Mr Flex.
"I was very happy when they announced me as the winner. It has been a worthwhile journey," Totti said.
However, Totti, who is a staunch Christian, says after being crowned, campus beauties have been all over him, begging him to bed them despite his strong beliefs.
"Very many ladies have been asking for sexual favours from me. I am now used to the requests but my faith would never allow it," he said.