DP Willian Ruto mourns city bishop Godfrey Migwi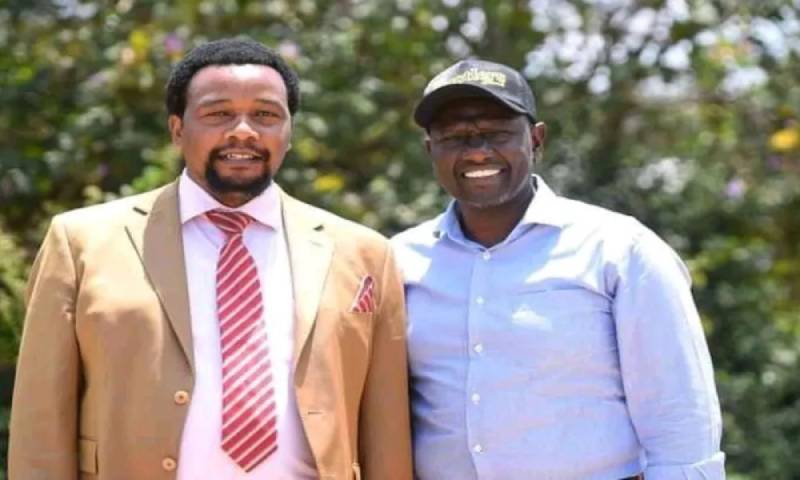 Nairobi-based preacher Godfrey Migwi is no more, The Nairobian can confirm. The preacher was the founder of House of Hope Church in Kayole where he recently completed a 3000 capacity Church. Among those who have mourned the vocal preacher is Deputy President William Ruto who described him as a bold Mentor. The Deputy President visited HOH a few months ago.
"Bishop Godfrey Migwi was a bold, vocal and powerful spiritual leader with a great sense of humour. He was a mentor and a friend with firm pastoral faith that he infused to many of us. We will miss his topical and nourishing sermons," Ruto said.
"Our love and prayers to the family, their loved ones and the House Of Hope Church-Kayole fraternity during this sad time. Rest In Peace, Bishop Migwi," he added.
Also read: https://www.standardmedia.co.ke/entertainment/city-news/2000218760/women-don-t-wet-panties-in-church-over-my-looks-bishop
According to a family friend, the preacher had been unwell and passed on Wednesday but news had not been shared. Early this year Migwi was ready to step away from the pulpit to contest for Mathioya parliamentary seat; and give room to other preachers.
"It is true I will be vying for the parliamentary seat next year. I come from the region and I understand their problems, this is more of a calling to liberate the region rather than normal politics played around," he told The Nairobian in May.
"It doesn't mean I have left the church. If I win the seat, it will be a good opportunity for me to preach and pray in Parliament and end deep-rooted corruption. We all heard sometimes back how MPs were found sharing bribes in the toilet to support certain bills. With prayers, we will overcome such," he said.
Many have this morning expressed their sadness and sent their condolences to the family and House of Hope congregation.