1,500kilos of Zebra meat worth Sh700,000 found in Burma Market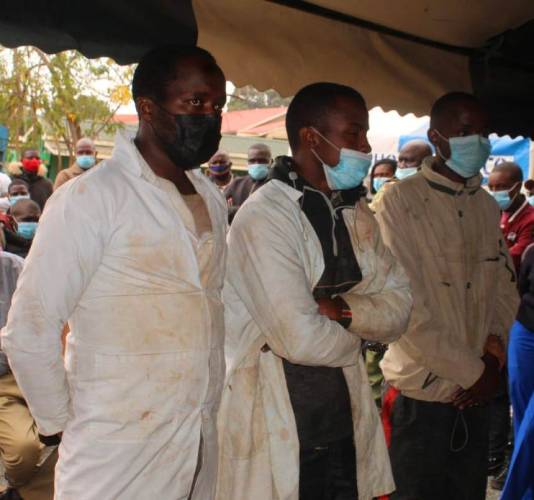 Three businessmen from Burma Market have denied dealing in wild meat. The trio, Anthony Njeru, Onesmus Thyaka Munyao and Sammy Oyaro Kelvin were reportedly found handling about 1500kg of Zebra meat valued at Sh700,000 at Burma Market on July 18.
Francis Kimani Nyago, a butcher with others not before the court were also found preparing the 1500kg of Zebra Meat in unsanitary condition on the same day and place.
The Kenya Wildlife Service and police officers from Shauri Moyo invaded Burma Market after a tip off from the public. Upon investigating, it was discovered that the suspects did not have a permit to sell game meat. Consequently, they were taken to Shauri Moyo police station.
The state prosecutor, Robert Ogallo told the court that Zebra is an endangered species despite its tremendous contribution to the economy. And to discourage wildlife hunting, he urged the court to impose harsh bond terms against the suspects.
Following his submission, each of the accused was released on a bond of Sh500,000 or an alternative cash bail of Sh150,000. The case will be heard on August 29.