Elderly man pleads gulity to raping woman, asks court for more time to distribute family property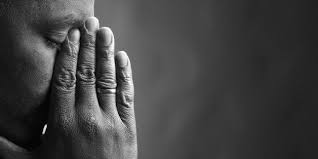 An elderly man, who is accused of raping a woman, has asked a Kibera court to allow him time to sort out family matters, including sharing his property, before his case begins.
Emmanuel Mateka Malele, 71, was accused of committing the offence against a woman identified by the initials PLM on April 19 at City Park forest in Nairobi.
Alternatively, Mateka faces the charge of committing the act without the complainant's consent.
The court heard that the complainant was out seeking a job when he met the accused.
Malele then directed her to City Park with a promise of discussing the issue having known him through a friend.
Reportedly, the accused turned on her when they reached a deserted area and pulled out a knife, which he allegedly used to threaten her before he committed the act.
She reported the matter to the police, who traced and arrested the accused who is also said to have stolen Sh300 from her handbag.
See Also: https://www.standardmedia.co.ke/entertainment/city-news/2000135387/when-nairobi-men-are-raped-and-have-nowhere-to-turn-to
While taking the plea, Malele was warned his confession that he committed the offence could land him in jail for more than 10 years. However, he insisted that he was old enough to know about what he did, noting that the woman was also an adult.
"It is true that I committed the offence but please don't remand me before I sort out some issues including sharing out my properties. At my age, anything can happen to me in remand," he told Principal Magistrate Derrick Kuto.
In his ruling, Kuto however declined to enter the guilty plea and ordered that the case will be mentioned on May 7 for further directions.