Tanzania mourns President John Magufuli: Several senior government officials, politicians died in February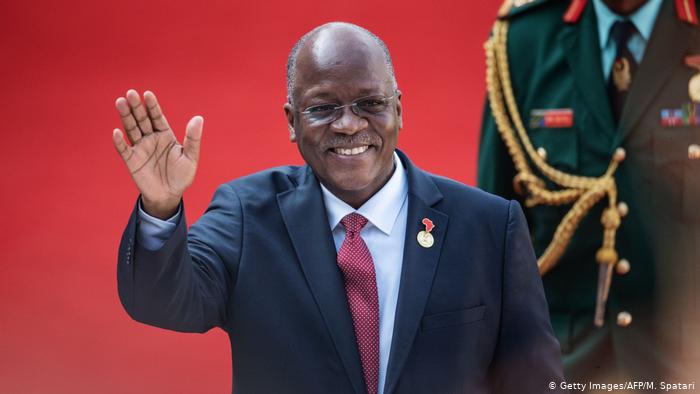 Dr John Pombe Magufuli, fifth President of the United Republic of Tanzanai is dead. According to Vice-President Samia Suluhu Hassan, President Maguful died in Mzena Hopspital in Dar es Salaam on Wednesday evening while receiving treatment for a heart condition, she told the nation in a TV address.
Magufuli's unexpected death has spotlighted Dar's decision to downplay the extent to which Covid-19 was ravaging the country in the face of much evidence to the contrary. His demise follows those of several other former and current top officials in Kenya's southern neighbour, at least ten of them in February alone.
Unlike Kenya, where President Uhuru Kenyatta imposed extensive containment measures as soon as the virus docked on her shores, including an overnight curfew, lockdowns, air travel ban, mandatory social distancing and wearing of masks in public places and PSVs, Magufuli dismissed Corona as a myth and urged Tanzanians to proceed with business as usual.
He once declared he would not wear a mask, stating if it was God's will that he dies of Covid, then that would be it. Magufuli urged Tanzanians to pray for the virus to pass over the country and mid-last year, declared the country Covid-free.
But it was the death of Zanzibar's First Vice-President, Seif Sharif Hamad that jolted Magufuli's government into full reality that Corona was widespread in the country.
Hamad, 77, who was chairman of opposition party, ACT-Wazalendo, had told journalists on January 31, that he was admitted in hospital after testing positive to Covid-19. It is only after his death that Magufuli started to urge the public to wear masks.
Other top officials believed to have succumbed recently include Chief Secretary Amb John Kijazi; former Home Affairs minister Dr Muhammed Seif Khatib; former Justice and Constitutional Affairs minister Bakari Mwampachu; Mohambwe MP and former Deputy Minister for Works, Transport and Communication Atashasta Nditiye; former Finance and Planning permanent secretary Dr Servacius Likwelile and former Bank of Tanzania Governor Prof Benno Ndulu.
Others were an erudite of Ruaha Catholic University and political analyst Prof Gaudence Mpangala; and two lecturers at Sokoine University of Agriculture, Dr Peter Mamiro and Prof Delphina Mamiro, who were spouses.
Hide your knickers
Hanging your underwear on a public clothesline makes them public property