Raila in detention: The retired taxi driver who ensured Baba stayed alive in prison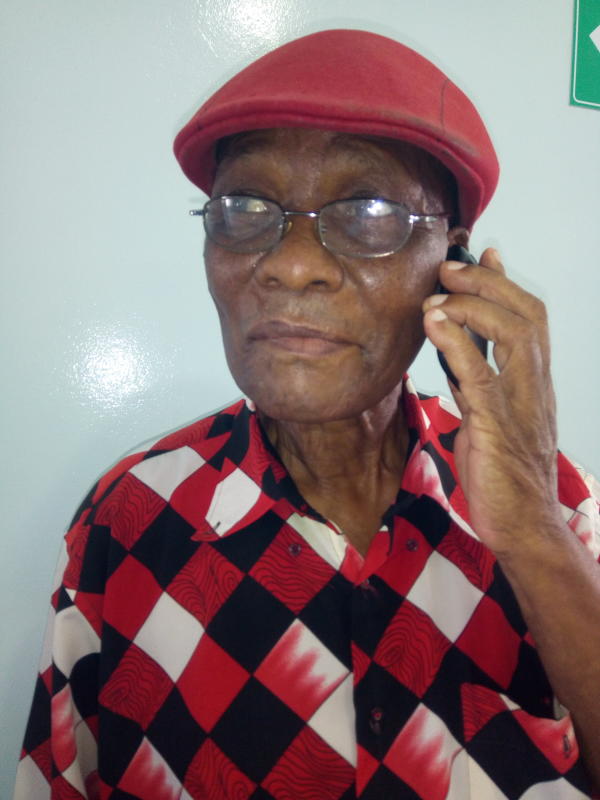 The roaring 1960s and '70s were the golden age of armed robberies in Kenya. That was before the era of Wacucu, Wanugu and Rasta and all those unfortunate characters who went down after losing fire power to the police. Some of the villains, like John Kiriamiti finished their jail terms and got a chance to repay their debt to society and ended up penning their infamous exploits and making a killing as celebrated authors.
Joseph Njenga was among the crooks of his day. He was arrested for armed robbery and jailed for a third time in 1975. He was sentenced to seven years at Manyani Maximum Security Prison, formerly a colonial era Mau Mau detention camp.
"They locked me up when I was 15 and I served time at an Approved School. "I even represented the country in a regional prison boxing tournament and won the bantamweight trophy," he recalls.
But it was towards the tail end of his sentence that the most remarkable experience happened. He had been made a trustee for good discipline.
"I was serving as a trustee, donning my black uniform when they brought in Raila Odinga," he said, adding that prison came alive with Raila causing a mixed reaction.
Considering that Njenga was jailed in 1975 then Raila's entry was in 1982-and thus in connection with that year's abortive coup attempt by Kenya Air Force soldiers and whose plotting he admits playing a role in as Babafemi Badejo notes in Raila Odinga: An Enigma in Kenyan Politics.
The prison warden declared that Raila-Kenya's future Prime Minister- be kept safe by all means as he was being detained without trial. In any case "most of the inmates there were robbers and the wardens were always on high alert keeping strict regulations to ensure there will be no violence whatsoever," says Njenga adding sodomy was unheard of in his time.
Raila was under solitary confinement and like the trustees holed up in separate cubicles alone, but Raila still had to take meals from the common kitchen. The warden called Njenga "and instructed me to drop all my other trustee obligations and ensure that Raila's meals are not tampered with in any way," says Njenga who was due for release three months later.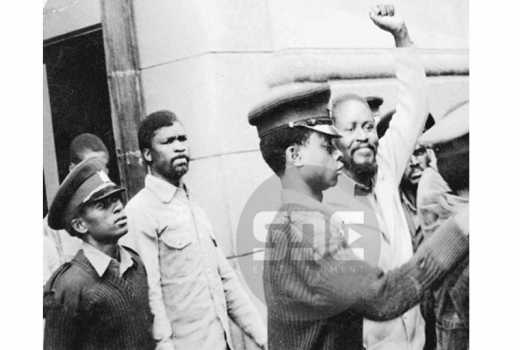 "I would taste and accompany the inmate waiting on Raila and ensure that he was handed over only the food that I had approved," says Njenga recalling how he and Raila developed a rapport that didn't last long enough.
"We were many but the job was entrusted to me and I am sure the high bar that I set was maintained as the former PM scraped through without any mysterious incidences," says Njenga who learnt of his mother's death and burial upon release.
"Just like Raila, they failed to inform me that my mother had passed away and when I went back home only her grave and memories of her were waiting for me."
That is when he decided to turn away from crime.
"I started working as a mason since I was trained as a fundi. I participated in the construction of California Estate in Pumwani, Nairobi.
Njenga then dabbled in pimping, supplying chicks to a tycoon in Mombasa for whom he was constructing a house in Nyali. He and his wife then lived in Likoni where they reared animals in the many plots he had bought before "the Kaya Bombo ethnic cleansing begun and we lost everything and had to begin from scratch all over again."
They were lucky to escape with their lives and his vehicle which had been in town for a paint job and "I decided to go into the taxi business as I had nothing to do.
"I always appeared in a suit and after acquiring a new car, raised the fare from town to the airport to Sh2,000."
Mwaniki Douglas, a veteran Mombasa taxi man says that Njenga "was always in a suit and what is amazing is that he would hire a taxi to the airport anytime he needed to take a flight to Nairobi to teach the others the value of self-respect. He never drove himself when he was off duty."
Njenga retired to spend time with his grandchildren after taxi mobile hailing Apps took the industry by storm driving down prices. He says he wouldn't mind meeting the former Prime Minister at least once as he's sure he would never forget what he did for him at Manyani Prison.