Beauty fades, but you can never go wrong marrying a friend and partner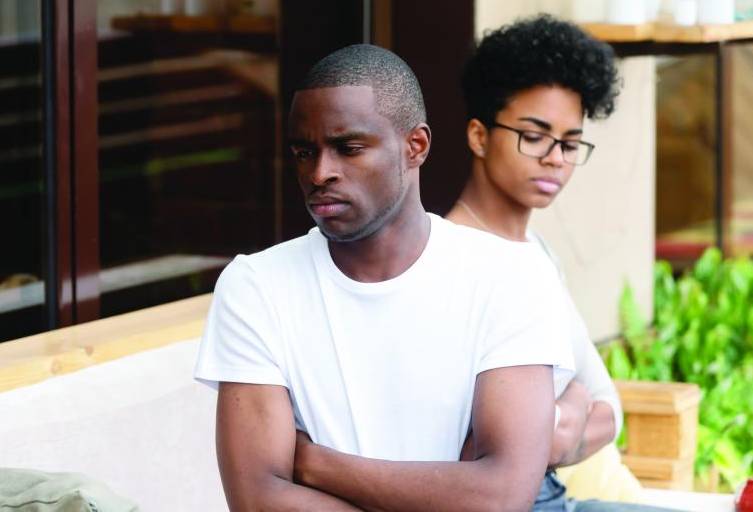 I came across a quote that read "Health does not always come from medicine. Most of the time it comes from peace of mind, peace in the heart, peace in the soul. It comes from laughter and love".
I think this quote is very necessary for both ladies and men. It should be hung on every home so that the ladies should read and remember it whenever they are about to stress the men.
While the men should also read it when at an older age they get so engrossed in their work that they forget to relax and remain healthy.
I have said before that when I go for my medical check-up the doctor always advises me to avoid stress as it kills many men. One might do morning runs, go to the gym but as long as they are stressed then quick death will be knocking on the door.
Many people ask me how I look younger than my age and I tell them it's by avoiding stress and finding time to relax whenever I get a chance.
When you reach a certain age you should be able to accept and know the possibilities and impossibilities.
One is advised to work hard when young because then you have energy and you are strong enough.
When one hits bamba fifties one should start learning how to pace themselves. If you see a young person moving to their own place like Karen or Runda, don't get stressed, just admit that the younger person was lucky and you stay at a place you can afford.
When you grow older always do a get together where you have kuku choma, fine wine, matured whiskey or sugar-free beer as you remember your younger days as you laugh. I occasionally do that with my friends.
Advice for the young men; don't marry for beauty and sex desire, marry a friend and a life partner. As they say beauty fades and sex become routine like tying shoelaces.
When you marry a friend or have a partnership with a friend it means both of you will enjoy each others' company in your older years and that will be healthy.
So ladies don't stress your partners, give them peace of mind and try to understand them. When they are not successful with their mission and encourage them to try again.
When a man has a woman who is not nagging, usually the man works even harder. As Denzel Washington said, "A man settles where he finds his peace. Not beauty, not money, not status, not anything else but peace."
My good friend Antony Githuka used to insist that your home should be your sanctuary; if you're not able to relax there and have peace of mind then there is no need to call it home.
With that reasoning, you find most of the older generation will build a very beautiful house and will put more details in the room where they sleep knowing at old age that is where they will be spending most of the time.
Also they will make a good gazebo, as that is where you will be relaxing during the day. They will also invest in a luxury car because of the safety features and the comfort. By then the cost of fuel should not be an issue as one is enjoying his hard-earned money. One should remember at that age back issues crop up so comfortable seats are a must.
Men take this advice and you will have a peaceful and healthy life especially when you're a senior citizen. The life expectancy should be 90 years not 60.
@AineaOjiambo