Mother: The only woman capable of giving you genuine,unconditional love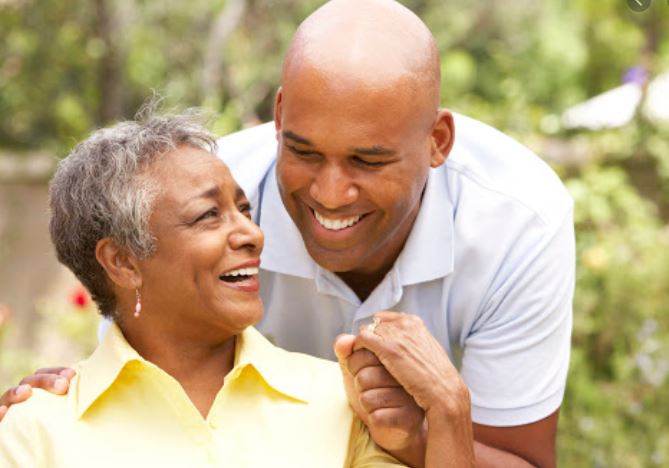 Today, I will try and educate the boy child about what I stumbled on in my scouring of social media.
I don't know the original writer but will expand it using my own experience. If the much-hyped Men's Conference was real, I guess one topic that wouldn't miss on day one would be "Genuine love".
We have eight types of love but we will concentrate on the philia love, which has no romantic attraction other than the eros love, which is romantic, or mania, which is obsessive. Let me tell the boy child, especially the ones who think they have discovered love (not knowing that even Samson in the Bible was in love), that there's only one woman capable of giving you genuine love.
When you get in a relationship that is what one looks for. I know most of you are Mama's boys because you have a connection. Reason why it is sometimes difficult to see one disrespecting the mother or witnessing someone disrespecting her.
Your mother shared her body with you and gave you life. She gave you your first meal on earth, sacrificed and devoted her time so that you can learn the basic things in life. Usually, the first communication is between you and her. She disciplined you and even when you were enduring the punishments, you still cried out her name, mama.
Even as an adult, it's your mum that you turn to when sick as she's more responsive. She won't mind sleeping on a seat next to your bed in hospital or even attending to you when you are not able. Even when one has terminal illness, the first choice of primary caregiver is the mother.
Most men fear betrayal especially from a friend or family. Even for the Mafia, the worst thing is a snitch. A man should know that every other female can betray or despise you but only a very small percentage of mothers will do that. We have witnessed many men return to their mothers when finances go south.
Most women claim to love you but when things get thick financially, they move on. Of late, we have witnessed most men write a will, which has wife and children as legitimate heirs. However, most women in their will they will only include the children and other family members while excluding their men. Some will abandon you as soon as you fall sick and will have all sorts of excuses.
Any boy child, who is in maniac love, should remember that for every woman you are trying to fall in love with, there is another dude who can't stand her. Won't pick her phone calls as he's tired or bored. There is this generation which thinks sex is everything. When you get into marriage, sex becomes routine like tying shoe laces. So please, for heaven's sake, do not ever abandon or neglect your Mama because of some random woman. Always remember your mother when spoiling a woman.
I know many will hate you as women hate competition but make sure you consider your mother when sharing out your money, even if it is a small percentage of your income. Delight in your mama first, buy her flowers while she is still strong and healthy. Don't wait to buy her that bouquet of flowers at the hospital or during her funeral. Most boys are usually under pressure to demonstrate love to strange random women at their own cost. Including sending money to women they have only met on social media.
Don't feel guilty not responding to messages of "do me a favour" - usually it is a gamble and they will term you a fool when you respond. Let them call you a miser but know you are taking good care of your money. Kindly note, it is okay to shower your affection with gifts especially your wife, but make sure your mother is also happy. If she is not there, make sure you do that to your aunties or even the maid who raised you.
Remember your mother's love is permanent and the reason we all pray that a mother should never bury her child. As they say, your female partner is not your family. She is just a stranger who has come to visit and can leave any time.
—[email protected]
@AineaOjiambo
Hide your knickers
Hanging your underwear on a public clothesline makes them public property