Cynicism has made marriages cold, loveless and transactional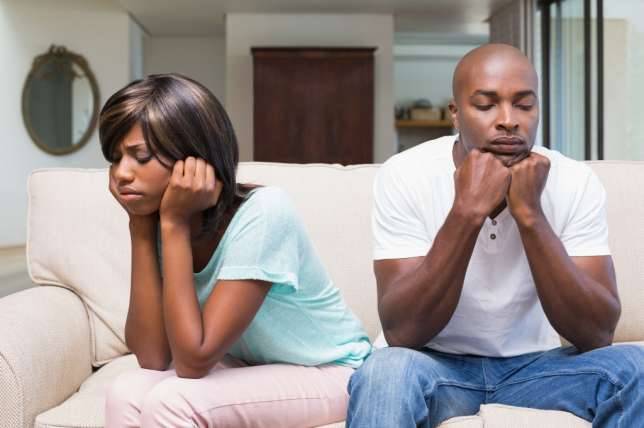 Marriage has become such a shaky ground that those who enter it are very wary and prepared for its end even before they take their vows.
We operate marriages like passengers seated on a public vehicle, each holding their luggage close to their chest lest they lose it.
We operate like business rivals shrewd, calculative and extremely secretive. We secretly acquire properties in our names because we are always anticipating a break up.
We do not declare any assets we acquired before marriage and we look out for any opportunity to gain more from the union. Our marriages are so transactional so that if one party pays rent, then the other has to shoulder the expenses for that month. We focus on self-benefits and not love for one another.
Our relationships are founded on quicksand so that a small tilt will send us packing. We do not persevere through instances of job loss or illnesses. We cannot deal with the 'for worse' bit of our vows and are quick to leave with things go south.
Consequently, we never realise our full potential because we are so guarded with both our hearts and our money. We take every opportunity to save an extra coin and rarely declare any extra earnings or promotions. While I may not advise any couple to consider a joint account, investing together as a couple is likely to give you more returns than secretly working against one another. There is a popular African saying that goes 'If you want to go fast, go alone, if you want to go far, go together.' We probably know of teamwork and all the benefits that come with it.
For starters, you will probably spend less money and time, you will share responsibilities that come with the investment and share ideas on how to grow from one point to another. You, however, have to ensure that both your names are captured in all investments just in case the union doesn't work.
It doesn't make sense that the person you choose to share your bed with should be the last one you trust.
You secure your house before retiring for the day and you sleep soundly next to them yet you cannot say you trust them. There may even be a rungu and a few weapons in the room yet that will not deter you from sleeping soundly. You trust them with your life but not with the quarter acre plot in Kitengela? Perhaps, we need to go back to the drawing board and ensure we enter unions only with the people we are capable of loving in good times and in trying moments as well.
Ironically, this is never usually the case with those who marry young. Younger couples are more trusting and more inclined to invest together.
They jump into marriage with both feet and work towards developing as a unit. They will put funds together and buy a ka plot in Kamulu then save towards putting up a ka structure.
It may be safe to say that marriage is the only faction in life that does not require prior experience.
Getting into marriage when one is young, trusting and a bit naïve is not a bad thing after all because it is such unions that are bound to thrive.