Stop fooling yourself, you need a man in your life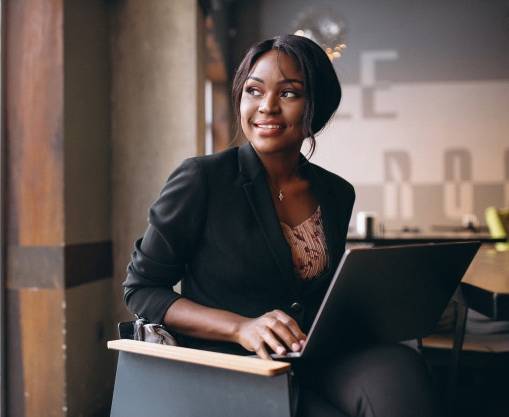 I don't care how liberated today's woman has become but the truth remains, we still need men in our lives the very way men need us in theirs. We have mulled over this feminism/masculinism issue so much that we are failing to recognise our integral positions in the big picture of the family and society as a whole.
The truth is, none of the factions can function without the other. We may try to jostle for relevance and chest thump about our achievements but at the end of the day, we are pestle and motor – none can work without the other.
While I am for the fight for equality between the two genders, I understand very well that men and women can never be the same. We are made differently and while men may be physically strong, we are endowed with soft skills without which the home unit cannot function.
And so while the woman has continuously fought for her space in a largely patriarchal society the man finds himself pushing back, afraid to let go of the reins he has held on to for so long. In between, we have muddied the waters and forgotten who we are. Now we have turned our backs against each other, with the fallacy that we do not need the other to survive. The left hand can function without the right one, but will it still be as efficient on its own?
While we work to correct the stereotypes and obsolete beliefs, we can find a way to appreciate the invariable roles that each gender plays in society. A woman does not have to depend on a man to survive, but it is also ridiculous for a man to expect a woman to automatically drop her father's name and take his upon marriage. These beliefs that were ingrained in us as children have largely contributed to our perception of men and women.
But one fact that we can never refute is that your children will need a male figure in their lives. It could be a biological father or any other man to give support and affection that a child needs for their cognitive and social development — and a little brother or male cousin who will be their accomplice in little mischiefs.
Throughout our growth, we have had male figures play different roles in our lives. From such relationships, we learn that love can thrive amidst scarcity and that happiness can exist outside the realm of wealth.
Sometimes these male figures may come in the form of a colleague who enjoys a platonic relationship with you and watches your back as you make professional mishaps, they genuinely care and don't let trivial competitions get in the way of your friendship. Even more common is the man we turn down but sticks around as a friend. They cease chasing us but will pull strings for us when we find ourselves with an overheated car in the middle of nowhere.
We are not here to complete men or to be some sort of props to hold them up when they are falling. We are also not here to catapult them to success. By all means, both genders can still achieve optimum success without the help of the other. But what we must realize is that when we step back from our hard stands of 'I do not need a man' then we will realize just how much we need them for the society to be complete.
Cucumbers and similarly-shaped objects may succeed in replacing them in the bedroom department, our girlfriends can ably take the role of comforting us and offering even softer surfaces for our tired heads to rest on. But when a rabid dog finds its way into your compound, when the biological clock decides to tick insistently and we long for fruits of our wombs, it is the name daddy, Otieno or any of its variants that we will yelp.