No woman should suffer abuse in the name of love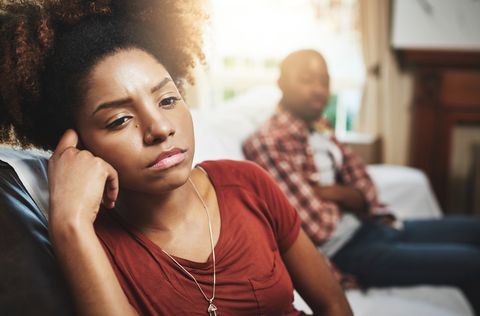 There has been a public outcry on gender-based violence thanks to the now-infamous techie twins and a certain hotel in the city. Gender-based violence is not new in our society. It has been happening for a long time that in some communities it is a show of love to a married woman. So deeply-rooted is the practice that if a woman is not beaten then it is perceived that she is not loved by the husband.
So bad is the situation that even some administrators deployed to man the rural areas believe GBV cannot end. It's quite unfortunate that in this era, there are men, who view women as personal property that can be beaten anytime anywhere as a show of might or superiority.
At the salon, we have encountered women who are beaten up by their husbands and even boyfriends. Not once, twice but several times. Yes, boyfriends. It is something we are unable to fathom. Why would someone still in the stage of declaring their love for you, not yet committed to you, be beating you up and you stay?
Yet, even those in marriages where introductions were done, dowry paid, wedding ceremonies performed are leaving abusive partners? Why would someone stay? It is quite unfortunate that some victims even go ahead and cover for the perpetrators. This is among the many reasons why GBV is proving to be difficult to eradicate.
Alaina is in an abusive relationship. She is seeing a man younger than her, who is hell-bent on making her life a living hell. From stealing from her, running down her businesses, bringing other women to her house and dismantling her car and selling the parts. It doesn't end there, he beats her up too, black and blue.
One day, she comes to the salon with a black eye and lies that she fell in the bathroom. But she cannot explain how the injury only affected her eye. His target of the beatings is usually the face so that she can't face people the following day.
Another day she comes to the salon with her hair pulled out and lies that it was the children undoing her hair that cut it off. Girl, we know who pulled out the hair, stop lying! How do we end GBV when the victims cover for the perpetrators?
My assumption is it's because of the shame that comes with it. The assumption is that she must have done something to deserve the beating. No one deserves a beating. Not a woman, not a man. How many times do men wrong women? Do they get beat up? Violence is not a solution to any problem, it's a problem on its own. We will not relent in the fight, we will not keep quiet. We are adding our voice to the end GBV campaign.