Out here in the streets, dumb kids are doing better than the 'academic smart' ones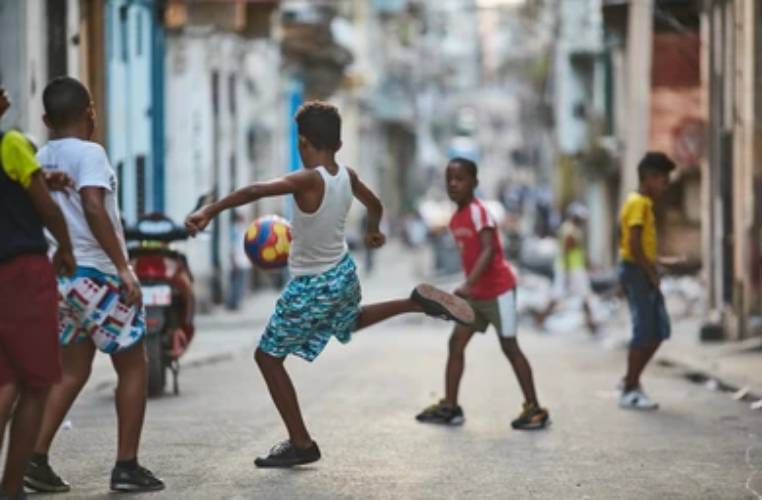 I am a child of that generation, but I was never the kid that experienced beating. I did get pinches on my thighs (Man! Those pinches were painful!). I did get pinched on my cheeks that would betray me all day by remaining red, and I certainly got the slipper beating. But not thorough beating.
Not like some of my neighbour kids, whose beating would turn the village into a cacophony of screams every evening, mostly because they had too many wrongs on their schoolwork.
I have a couple of theories on why I escaped violence at home; one, I am the last born, the pampered lot that nobody wants to offend. Two, being child number eight meant that my parents had thoroughly used up their violent energy on my siblings. Lucky me! But also, I was not academically slow.
For the most part, I escaped beating in school as well, despite it being a bumpy start of primary school, as that was where I was first caned by a teacher. The pampering I was familiar with in nursery school was replaced by unsmiling teachers, who would beat you just because they could. Or if you were academically weak.
A week into primary school, I categorically told my mother that I had had enough education. I have no idea what she told my headteacher, but I was not caned until the headteacher was transferred, five years later.
Then again, apart from playground bouts that got me into trouble once in a while, I was academically acceptable, and nobody really liked beating bright kids.
There were, however, beatings left, right and centre. If you spoke your mother tongue, strangely the only language we could speak properly, you got beaten. If you went truant, you got thrashed. If you let your hair grow beyond a centimetre, you got the cane. If you made noise in class, you got the cane. If you were not academically brilliant, you took several for your dumb genes. The thing was, the above sins were all committed by the same kids.
These kids would spend the whole school day in the quarry, basking, chewing on stolen sugarcane. They would hide in people's shambas and feed on stolen fruits and stolen raw green maize from the same shamba. Sometimes, they would be caught and would be frogmarched to school, then suffer the humiliation of being walloped in front of everyone. It was meant to be a deterrent for potential truants.
It was for the meek, but not for the determined. Society labelled them hopeless, but we secretly admired their resistance to pain and authority. These kids were the funny ones, and we would crowd around them as they narrated their truant escapades.
To please our teachers, we laughed at them in class for being dumb, because we had been trained to look down on academically weak students. And truants. So cruel. They repeated classes, sometimes they would be legal adults by the time they sat their final exams. A classmate, already of legal age, got married in a big church wedding a week after sitting her exam.
She turned out to be one of the craftiest businesswomen around, making more money in downtown Nairobi, driving big cars and living large. It does not make sense, that bright kids are playing financial catch up with the dumbest kid.
But it does make sense. My siblings and I recently counted all the dumb kids we schooled with, and the dumber they were in school, the richer they seem to be as adults. It does not make sense, but only when we are being simplistic. It shouldn't be about academic brightness.
A new Kenyan curriculum was recently launched, attracting love and hate in equal measure. I do not know its nitty-gritty, although I am irritated that I have had to make a scare-crow and such other ridiculous playground items, I know the previous curriculum was extremely faulty and needed an overhaul.
Any system that is taking into consideration the alternative abilities of less academic children, any system that does not strip away a child's dignity because they do not score an A, any system that takes away 'do or die' exams, is worth consideration.