Sending her unsolicited photo of your mjulubeng is sexual harassment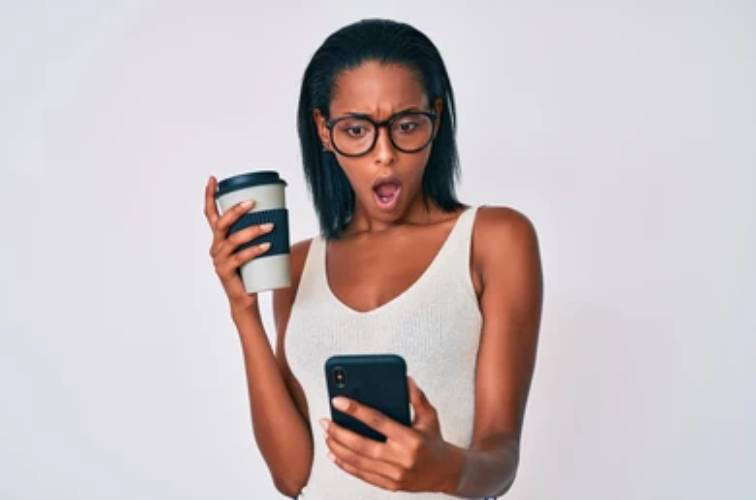 A while ago, I made the regrettable decision to give this massive creep my number. The signs were there but I was naïve and blissfully ignorant. For instance, when we first made contact, he noticed that I have a few professional photos on my social media pages and proceeded to ask me if I have ever had any boudoir photos taken.
I remember feeling incredibly uncomfortable and thinking the question was too forward coming from someone I had just met. Nonetheless, I decided to give him the benefit of a doubt and gave him my number. Later that evening, he texted me and we exchanged a few pleasantries. Then, without any warning, he sent me an unsolicited picture of his nether regions; his very unimpressive nether regions, if I might add. Naturally, I was appalled. I contemplated shutting him off with a few choice words but then decided he wasn't worth my time and energy so I just blocked him (on WhatsApp).

I never thought about that weirdo again until a few months later when I lost my phone. I got a new phone and reinstalled WhatsApp; little did I know that my previous privacy settings had been deleted. Later that day, I was lazing around the house when I got a WhatsApp notification. I opened the message only to find a familiar-looking phallus staring back at me.
Apparently, the weirdo had discovered he was no longer blocked and decided to assault my eyes with his little willy again. It took me a moment to realise it was him because it was just the picture with no context. No "Hi, how have you been" or "Hi, this is so and so"; just the dick pic. At first, I thought some poor schmuck somewhere had sent a dick pic to the wrong number. It wasn't until I checked his profile picture that I realised it was the weirdo I had blocked a few months prior.

I felt so enraged! The callousness! He was taunting me. He knew very well that his phallic photo would not be received well seeing how I had promptly blocked him when he sent one the first time. For that first interaction, he could claim that he thought I was one of these girls who are into such kind of things but he had no excuse for sending it this second time.
This was pure, unadulterated sexual harassment! I remember thinking I should be able to go to the police with this and get the guy arrested for sexual harassment and indecent exposure. Sadly, I couldn't. No woman can. A person can be arrested for indecent exposure for flashing you in real life but there is no law criminalising indecent exposure over texts or social media.
I find this ridiculous because it is essentially the same thing and therefore, both should be met with the same punishment. A man who flashes a woman in real life is instantly labelled a pervert and a potential sex offender, but when a man does it online, we are supposed to interpret it as harmless flirting?
Receiving unsolicited dick pics has been too normalised. Women have been socialised to accept that unsolicited dick pics are part of our lives and that we should just laugh it off and ignore it. I think the f*ck not! I don't think men realise how distressing and degrading it feels to have random guys sending you unsolicited pictures of their junk.
I was so upset that I was almost in tears when that guy sent me the photo that second time. If someone had come and told me to just laugh it off, I would have punched them in the face. If unzipping your pants in the middle of the street and showing women your wiener is not tolerable and is prohibited by law, then so should unsolicited dick pics. It is crazy that we can brush off violating behaviour just because it is happening online.
Unsolicited dick pics are no laughing matter and I think it is high time this kind of behaviour was met with the seriousness it deserves. It is not fair to women that they are told they just have to deal with it. I am tired of ignoring it. There should be laws prohibiting this kind of things.

@nancyroxanne254
[email protected]