Fact: Many men never forget their first love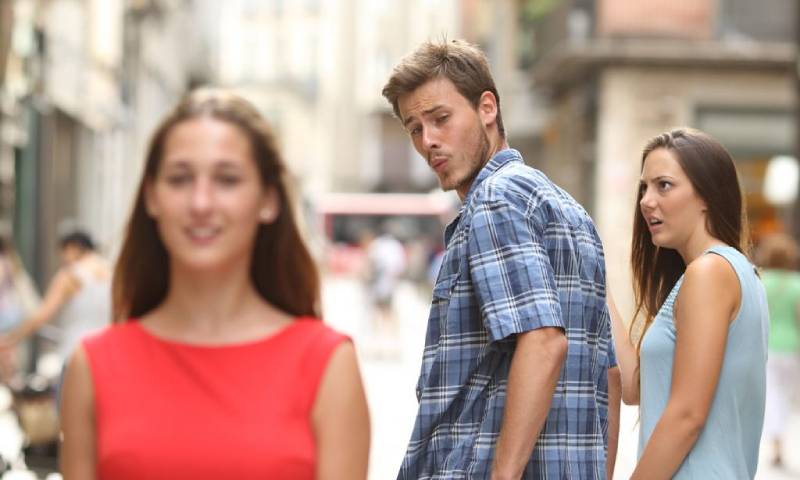 Perhaps, it is time the clergy thought about revising the marriage vows. Going by the number of divorces, the phrase 'until death do us part' should be completely erased and replaced with one that will capture the contractual status of contemporary marriages.
Evidently, everything else but death is putting an end to most marriages and it's a shame we are still hanging on to this phrase. One thing we have learned in 2020 is that break-ups don't have to be violent. While we are used to couples hurling abuses at each other and airing their dirty linen in public, the elite community is teaching us that marriages can end but friendships can still be retained.
The unity that they present even when announcing their divorce is ironic- they come together to tell us they are no longer together. They use phrases like 'nani' and I to present a united front amidst a broken foundation. They use all the flowery words they can muster to paint a perfect picture of brokenness.
Yet, such problems were alien to Africa just half a century ago. The term divorce in itself did not exist in most cultures- once you married a woman she was yours for life. If she was unhappy and ran away from home, her villagers would return her to you in her death bed or even in her coffin.
Men, like children, are fascinated with newness. A mpango wa kando may make them forget nyumba kubwa for a little while but any wise wife will tell you they always come back, sometimes beaten with their tails limp between their legs. However, they do come back.
You may see little of them in the first few years when the nyumba ndogo is still showcasing her agility in bed and culinary skills. But men, just like children get bored fast and may reminisce about their old love whose appetite and expectation has waned with time. Unless the GOAT wife completely shut them out, they will surreptitiously make their way back home and before you realize it they would have shifted their wardrobe back to the main's house.
It is only the woman of your youth who appreciates your decline in virility because she has experienced better days with you. She may sigh from dissatisfaction but like a cow learns to chew the curd from her youthful days when faced with discontentment. You cannot say the same of a younger woman whose love for you is augmented by the size of your pocket and not your prowess when the sun sets. Such marriages only thrived in the past because our forefathers chose to look away when younger men smiled at their wives.
In fact, they even made provisions for their younger wives to covertly entertain these younger men who were still capable of hitting spots that they themselves could not reach. They were wise enough to understand that it takes a community to keep a wife happy.
If we are therefore truly keen to keep the phrase 'until death does us part' in our marriage vows, older men married to younger ladies will have to look away when their wives smile at younger men, they will have to understand that excavation of new wells requires sturdier machines.
Most importantly, they must appreciate the place of GOAT wives in their lives just in case there is a need for them to retrace their steps back to an old love.