'Good' schools were built of the rich, by the rich and for the rich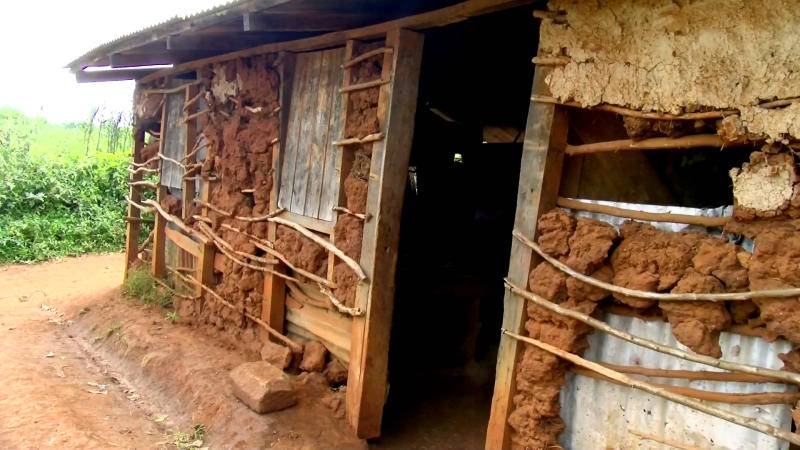 Racial segregation in public education has been illegal in Kenya since independence. Yet, Kenyan public schools remain largely separate and unequal — with profound consequences for students, especially students in rural areas.
This disparity becomes manifest each year when parents whose children are selected to join nondescript secondary schools go flat out – begging, bribing, highlighting their plight on social media – to secure 'decent' schools where they feel their investment will bear fruit.
Unfortunately, no one is talking about school segregation, which is a shame because an abundance of research shows that historically privileged schools and most of those in urban areas continue to have a skewed concentration of resources.
It gets more complicated though. A few months to KCPE, the Ministry of Education instructed candidates to revise their school choices and include a school that is within their home areas. The ministry directed all primary school headteachers to ensure that the students who were to sit the national exam in March 2021 only chose secondary day institutions near their homes. Many of us were left scratching our heads as to what this new directive meant.
Need for day schools
On the one hand, I was happy to see that there is now official acknowledgement of the need for day schools. But that remains a lofty ambition given that we have to fit children from about 25,000 primary schools into approximately 15,000 secondary schools, with very few day schools.
The elephant in the room with school choice in Kenya is not only the number of schools and the logistics nightmare of 100 per cent transition policy, it is the unequal intentional resourcing of schools. National schools transitioned from being schools for whites with privileges aligned to the colonial system to privileged schools in independent Kenya.
We also have categories such as Extra County and County Schools. The resources are apportioned according to the category of the school. This segregation makes it's difficult for parents to trust the system to place their children in the 'right' school. Naturally, parents compete for places for their children in 'good schools'.
What defines a good school? Not only do funding systems allocate fewer resources to poor urban schools than to their suburban neighbours, but studies consistently show that schools with high concentrations of low-income and marginalised students receive fewer instructional resources than others in the same geographical area. The system exacerbates these inequalities by segregating many low-income and rural students and policies associated with school funding and resource allocations leave students from poor homes with fewer and lower-quality books, curriculum materials, laboratories, and computers; significantly larger class sizes; fewer teachers; and less access to high-quality curriculum delivery strategies.
Competency Based Curriculum
The end results of these educational inequalities are increasingly tragic. More than ever before in our nation's history, education is not only the ticket to economic success, but also to basic survival. The education reform that has brought about Competency Based Curriculum (CBC) is resource intensive. Whereas we haven't got our act together in resourcing education with equity in mind, a resource intensive system is likely to create high school dropout rates seen two decades ago before Free Primary Education.
The effects of dropping out are much worse for young people in rural areas. Those who do not perform well in school are becoming part of a growing underclass, cut off from productive engagement in society. In addition, working class young people and adults who were prepared for the disappearing jobs of the past are teetering on the brink of downward social mobility.
Inequitable systems of school finance inflict disproportionate harm on minority and economically disadvantaged students. On an intercounty basis, such students are concentrated in counties, primarily in the ASALs, that have the lowest capacities to finance public education. Many economically vulnerable students are located in poor urban settlements which fare the worst in educational expenditures.
Poor results
In addition, in several counties, economically disadvantaged students, are concentrated in rural areas which suffer from fiscal inequity. And despite paying taxes, parents are forced to dig into their pockets to finance education for their children in premium schools. When schools do not find sufficient resources, they can only be 'chosen' by least able students with the least political clout. The Darwinian rule supersedes any directives for students and parents to choose schools within their vicinity, for, in a capitalist economy like ours, it is survival for the richest.
A critical problem is that differentiated resourcing of education makes it difficult for urban and poor rural schools to compete for better results. Of the inputs which are potentially policy-controllable (teacher quality, pupil-teacher ratio and infrastructure), improving the quality of teaching in the classroom will do more for students who are most educationally at risk, those prone to fail, than any other input by any reasonable margin which would be available to policy makers. If the schools were equally resourced, the Ministry of Education would have no reason to instruct learners to choose schools within their home areas.
The common presumption about educational inequality is that it resides primarily in those students who come to school with inadequate capacities to benefit from what education the school has to offer. But the fact that Kenyan schools are categorized such that students routinely receive dramatically unequal learning opportunities based on their zip code or social status is simply not widely recognised. If the academic outcomes for low-income children are to change, reforms must be recalibrated to change the quality and quantity of learning opportunities they encounter.
These efforts must include equalisation of financial resources, changes in curriculum and testing policies, and improvements in the sufficient supply of highly qualified teachers to all students.
- Evelyn Jepkemei, PhD, is an educationist and a Leadership and Emotional Intelligence expert