Sparing the rod: corporal punishment or not, you must discipline your child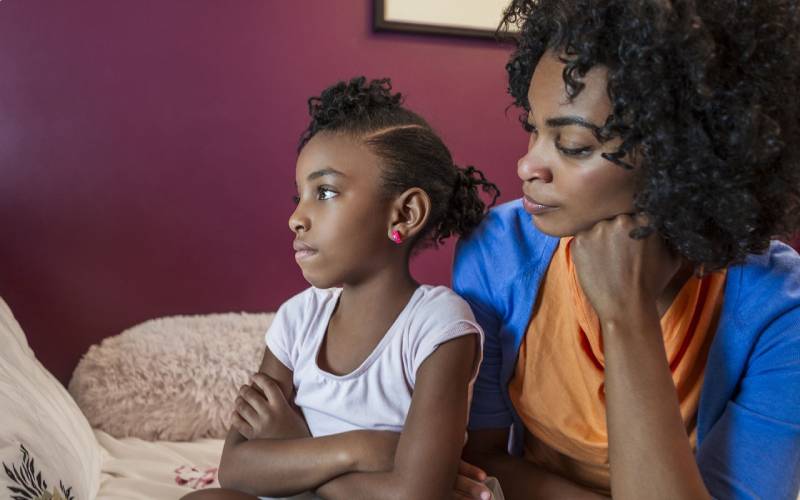 With corporal punishments banned from schools and no proper structures to monitor discipline, we are gradually raising a generation of unruly children who do not understand that their actions have consequences.
While corporal punishment is unnecessary, it is important that parents set rules and boundaries within which the children must live.
The society is governed by rules and the home being the basic building block should be no exception. Children need to know clearly what is expected of them and the repercussions of veering off from these expectations. While it is true that corporal punishment can lead to undesirable outcomes like aggression and antisocial behaviours, we cannot replace punishment with phrases such as 'wacha baba' and 'stop that, baby'.
Children must learn from an early age that for every action there is a consequence. Sanctions must nevertheless be commensurate to the mistake committed and can range from verbal warnings for minor mistakes to time out and losing privileges for more serious mistakes.
Clarity is paramount when reprimanding a child; your disapproval is attenuated if it is accompanied by endearing names like 'mama and baba'. Let the child know what wrong they have committed and create time to talk with them about it. Let them understand that you disapprove and why they have to be punished for their actions. It is also important for the child to understand that it is their action you are displeased with and not themselves.
Firmness and consistency will go a long way in ensuring undesirable behaviour is curbed.
However, before we resort to reprimanding children for behaving poorly, it is important that parents and other adults in the home model the positive behaviour they desire.
For children, it's a monkey see monkey do situation. A child will mostly do what they see grownups doing rather than what they are told to do. For instance, a child will not clear the table if their parents do not do the same. A parent who wants to encourage reading in their children must develop an interest in reading themselves.
Away from punishments, parents can also improve discipline in the home by rewarding or praising positive behaviour. While it is always easy to notice misbehaviour, parents can change this by looking for opportunities to reward good deeds by identifying when a child is behaving in a positive way and praising them for it. Praising children when they do the right thing will nurture their confidence and improve their sense of self.
By praising your child, you are teaching them to recognize when they do well and feel proud of themselves. Children are likely to repeat behaviour if it earns them praise or reward and consequently this will help transform the unwanted behaviour and replace it with a desirable one.
While most of older generation believed in corporal punishment and used it as a means of achieving immediate compliance in their children, the contemporary parent is using less of it with most limiting it to occasional spanking for minor errors.
Physical punishment is illegal in most developed countries although parents may be allowed to hit a child with a bare hand as a form of discipline.
Got a crush on him? Shoot your shot!
While she's found it easy to chair meetings and make top decisions, she suddenly questions herself when it comes to approaching that beau she fancies.