Don't just draw, go out and find ways to make money from your art- contemporary visual artist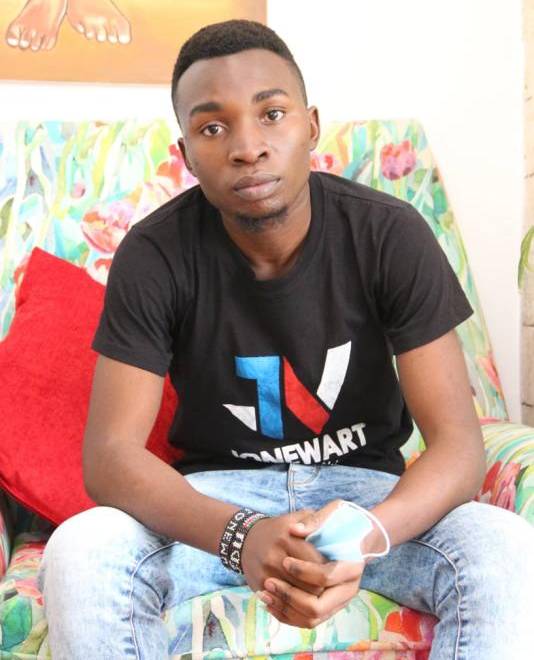 JONEWA EDWIN is a contemporary visual artist who uses his artwork to create awareness on societal issues. He shares his exploits in art and why African artists need to create their own market.
Please describe yourself and your work?
Jonewa is a contemporary visual artist born in Western Kenya. My work touches on historic and social aspects of life. Apart from providing solutions to social problems, my work has been used to reveal aspects of history that have a profound impact on our contemporary culture.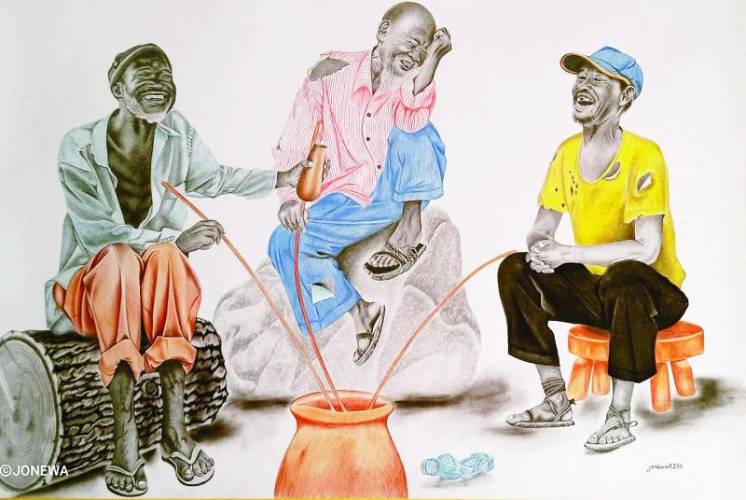 How did you find yourself in art?
I've loved drawing since I was a kid. I did not know it was possible for me to create art that looks presentable until 2016 when I became aware that I could do it. From there, I started getting a lot of support from my family. I never went to any school of art nor did I go for any training. It was hard for me to define my body of work until 2017 when I was able to identify my interest.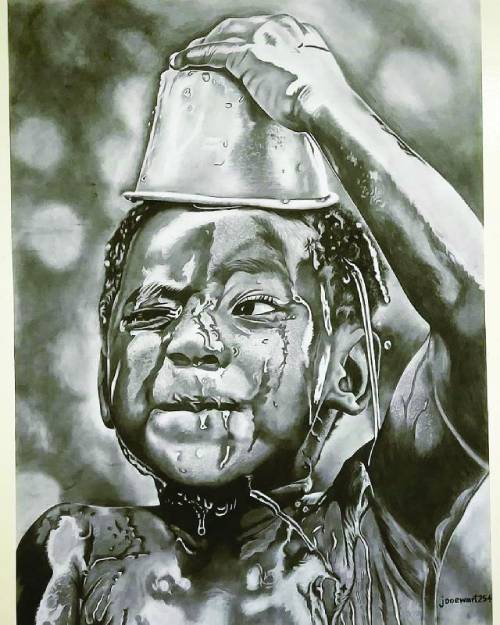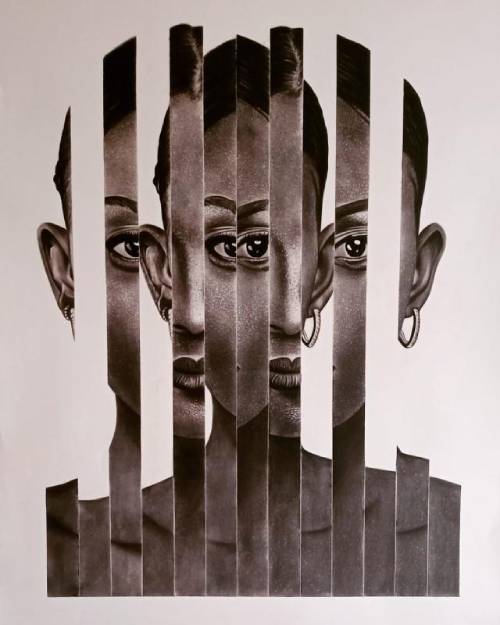 What do you wish you knew about contemporary art before you got started?
I wish I knew that as an artist, I was supposed to have an artist statement as it gives viewers a deeper understanding and appreciation of your creative intentions. I got to learn it later after facing a lot of hurdles in the industry.
What do you remember about your journey in arts?
My visit to Tanzania. I had been invited for an interview at Wasafi, one of the biggest media outlets in Tanzania. My experience in Tanzania opened so many doors for my art career. My project, "Freedom", was born in Tanzania, through a model and an actress called Nelly Kamwelu. I was also able to meet a few friends who made me see life from a different angle.
How do you go about starting a new piece? Do you have an idea of what you want to create right from the beginning?
Most of my portraits are inspired by life experiences, especially societal issues. I also get ideas from watching movies, listening to music and reading articles.
How has your art changed over time?
Initially, I had a philosophy that says: "Start where you are, use what you have to do what you can." Based on that, I would take a normal graphite pencil and start perfecting my work. The lockdowns caused by Covid-19 made me learn how to use charcoal pencils. Before then, I was hesitant to try it but when I decided to challenge myself, it was the best decision I ever made because my work is now more detailed than before. I've been praying for all that and I thank God I did it!
What aspect of your work do you pay particular attention to?
I pay more attention to social aspects because I want to be among people who create an impact in the society.
Are there any exhibitions or places where people can see these beautiful creations in person?
JONEWART Studios is where I display my artwork. It's located at Umoja Centre, on Ngong Road, next to KBC station transmitters. Some of my works are also displayed at Flair by Betty.
Is there an element of art you enjoy most working with? Why?
I enjoy working with charcoal pencils on paper to come up with a human skin texture.
Besides your artwork, what else makes you happy?
Being around my family always makes me a complete person. They're number one fans of my work. Any small achievement that I make is always a great win to them. Not forgetting my current relationship that has made me love reading articles. My girlfriend, who is also a writer, has greatly contributed to my creativity.
What do you dislike about the art world?
The art market being dominated by Europeans. About 25 artists in the world make a 50 per cent of the total revenue at contemporary auctions these days. Surprisingly, most of them are from Europe. We need to change the view that Africans are lesser beings in the art world.
Most artists lose focus on the way as some end up sinking into depression. What do you think is the cause?
Art is one of the few fields that lack a common direction. Back in 2017, many upcoming artists in the country believed that the way to go with art is to draw portraits of celebrities, present them to them then get paid. Back then, celebrities used to pay but many of them never realised that a time would come when celebrities like Jalang'o would stop artists from drawing them. The art world has also made us believe that our prayers can not be answered in Africa, so if the possibility of one going to another continent is zero, he/she is more likely to give up. There has also been a lack of support from institutions charged with supporting the art industry. The whole problem revolves around lack of a common direction. That's why the idea of JONEWART started.
What piece of advice have you been told that positively influenced how you do things?
"Don't just draw and wait for success, go out and do extra with your work." This piece of advice from Ynek (my manager) totally changed my focus from just drawing to going out and looking for different ways of making money through art.
What are your thoughts on digital presentations, like fairs and exhibitions, for artists? Do you think these are good opportunities?
Definitely, exhibitions and art fairs with good intentions for artists help one grow audience and clientele.
What traps have you found yourself falling into along the way?
I was once locked up in a police cell for almost a week just because of my work. It was during Wasafi Festival in Thika where I was set to present a portrait to Diamond Platnumz. The person who was in charge of the programme confirmed to me that I was scheduled to present the artwork but he ignored me at the last minute so I was restricted from accessing the venue. The police found me stranded at the gate and that's how I was arrested for "idling" around.
What's the best thing about being an artist?
Freedom of interaction with all sorts of people in the society, though at some point it's dangerous but it remains to be the best thing for an artist. Besides that, you're able to express your creativity without explaining yourself.